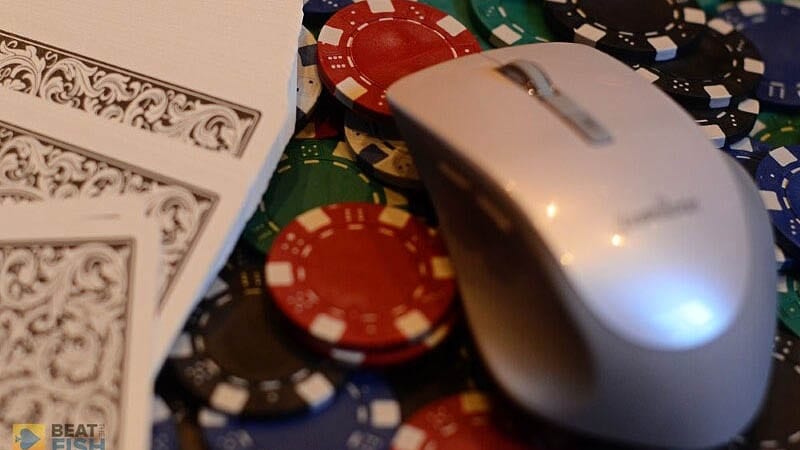 Two years on, PokerStars will be disqualifying the winner of its 2018 World Championship of Online Poker Main Event. The player, who goes by "wann2play" online, will have his prize money revoked and given to runner-up Ezequiel "eze8888" Waigel.
The 2018 WSOOP Main Event had a $5,200 buy-in. 2,044 players entered the event, which generated a prize pool of $10.2 million.
The first-place prize was worth $1.5 million, and the top two players struck a deal while heads up. Wann2play was declared the winner – until Waigel did some digging and discovered that something was amiss.
Waigel's Detective Work
Waigel became suspicious of the winner, spotting an irregularity in their play late in the tournament. After the prizes had been awarded, he and several other players reviewed the tournament.
They reported their findings to PokerStars in 2018, and the site froze the winner's prize funds. Over the course of the past year and a half, the site has reviewed the evidence and determined that wann2play really had won unfairly.
The frozen funds were then redistributed to the players who were affected by wann2play's fraudulent behaviour. The rightful winner has now received his appropriate prize.
In fact, Waigel has actually ended up with more money than wann2play had won back in 2018. At the time, the two players agreed on a deal where Waigel received $1.15m and wann2play received $1.25m. They played for the remaining $200,000 of the first-place prize and a PokerStars Platinum Pass.
Even though he was compensated for the cash prize, Waigel has one more request:
Hey @PokerStars thanks for compensating everyone on the tourney but where is my platinum pass? ? @PokerNews @PokerStarsBlog

— Ezequiel Waigel (@EzequielWaigel) March 2, 2020
Why Was the Winner Disqualified?
PokerStars has not yet revealed why the 2018 WCOOP was disqualified, but it can be assumed that they were engaging in unfair practices while competing on the site. Rumours in the online poker community state that "wann2play" is actually a well-known professional poker player who had been using multiple accounts on PokerStars.
The winner refused to reveal their identity after winning, which fuelled the rumours. Poker forum members believed that only a pro would keep hushed about who they really are.
What is Multi-Accounting?
Multi-accounting is an underhanded practice in which a single player uses two or more accounts to enter one tournament. They are provided with more than one chance to cash, giving them an advantage over other players.
Second WCOOP Winner Disqualification
In 2007, PokerStars had to disqualify another WCOOP winner. A player named "The Void" won the event, and it was revealed that the account belonged to Natalie Teltscher – but she hadn't actually played in the event.
It was discovered that someone else had been playing during the 2007 WCOOP Main Event. Seeing that Natalie's brother is actually Mark Teltscher, a European Poker Tour winner, it's fairly obvious who had played in the WCOOP.
She filed a lawsuit to recover her prize, but it was unsuccessful. Eventually, she admitted that she wasn't the one competing in the event, and runner up Kyle "ka$ino" Schroeder was declared the champion. He received an adjusted prize over $1.3 million.
This simply goes to show that crime doesn't pay. Online poker sites have very sophisticated methods for identifying fraud, and players are very astute when it comes to catching others out. So, it's best to play it fair.