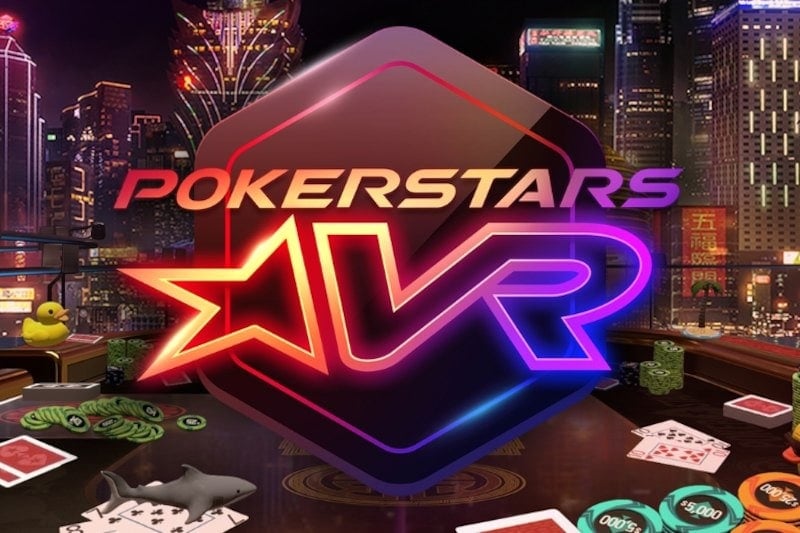 Virtual reality is becoming a major trend in the wider gaming market. PC and console game developers have been experimenting with the technology for years, and online poker companies are starting to recognize the value of VR.
In launching the beta version of PokerStars VR, The Stars Group hopes to be the first company with a working virtual reality poker product.
PokerStars VR aims to make online poker more immersive
PokerStars debuted its new virtual reality product at Eurogamer Expo last month. The game will provide poker players with the chance to immerse themselves in different environments, including a Wild West saloon and a yacht in Monte Carlo.
There are even some pretty unusual locations such as The Void and Macau in 2050.
The idea is to make players feel as though they are in a different world. They are able to dress up their avatars however they like, using all sorts of clothing, accessories and hairstyles.
Think "The Sims" – except at a poker table. They can also interact with other players, such as buying them drinks or even starting a food fight.
PokerStars VR will also be geared towards online streamers. The app will feature integrated Twitch broadcasting and social media integration on the Oculus Rift.
With all of these innovative features, PokerStars VR hopes to bring the game of online poker to a whole new level in terms of social interaction.
"Poker is about interaction. It's been bringing people together for well over a century. We're really excited to invest in the next generation of the game and to give players the opportunity to meet in a brand-new virtual reality dimension." – Severin Rasset, Director of Poker Innovation and Operations at PokerStars.
The new PokerStars VR app has been developed by Lucky VR Inc. The company has already made a name for itself in the virtual reality casino market, having developed the Slots Million VR casino, as well as a number of virtual reality apps for Unibet and Bolt Casino.
With plenty of experience in creating immersive gaming experiences for players, Lucky VR Inc has the power to make PokerStars VR a state-of-the-art virtual reality gaming experience.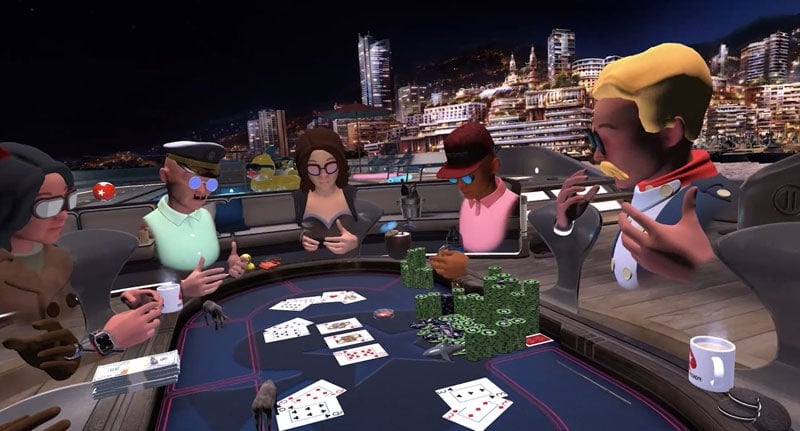 Who Can Play PokerStars VR?
Currently, PokerStars VR is only available to users who have an HTC Vive or an Oculus Rift. While there are plenty of VR headsets available, and even budget versions like Google Cardboard, this game is only limited to players who have one of the aforementioned headsets.
Surely, in the future, the game will be available to play with a wider range of hardware users.
PokerStars VR is also currently only available for play money. It's still unknown if the online poker behemoth will eventually release a real-money version.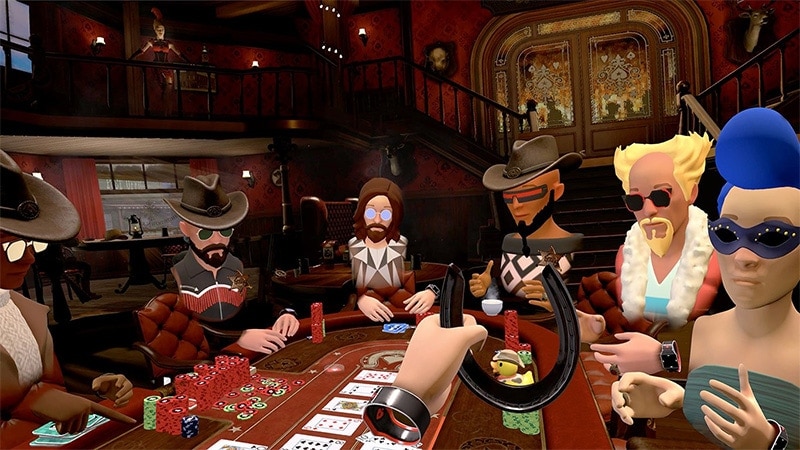 Virtual Reality in the Wider Gaming World
Over the past couple of years, we have seen a boom in the virtual reality gaming market. There are dozens of different games available to users who want to immerse themselves in digital worlds.
The range of virtual reality games spans various genres, like shooters, adventures and even puzzle games. Many developers are also recreating standing games as virtual reality titles like Minecraft and Skyrim.
More and more gamers are jumping on board the trend, especially as headsets become more affordable. Still, the computers required to run virtual reality games are quite high-spec so it can cost a lot if you want a great setup.
Only time will tell if virtual reality gaming will overtake traditional console and PC games in the future, which would make the spread to the online poker market more likely.
When Will PokerStars VR Be Available?
PokerStars VR is currently in the testing stages, with over 100 users currently playing the game.
If you want to give it a go, an Early Access version of the game is available on Steam for use with the HTC Vive or Oculus Rift.
There is no final release date available for the new PokerStars VR product. We will keep you posted as any new developments arise.