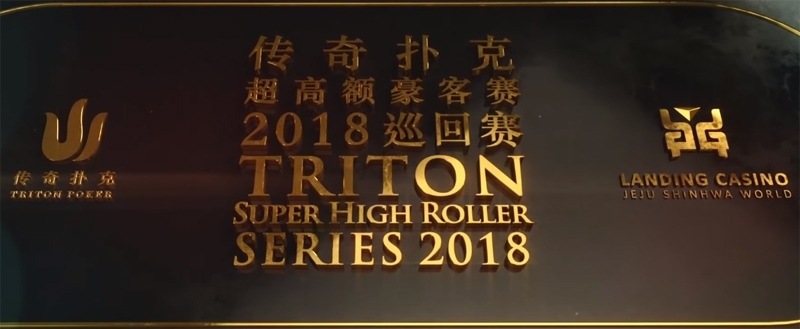 Long gone are the days of great poker shows like High Stakes Poker and Poker After Dark. These televised games, which used to attract the best of the best playing for large amounts of money provided us with hours of great entertainment.
But, things have really slowed down in this particular area and even though there is some fresh poker content out there, from the purely excitement point of view, it can hardly be compared to these shows. That's why Triton cash games, that have been published on YouTube for the past few months, are really a welcome addition.
Triton cash games: Craziest high stakes ever
Back in the day, the highest televised games would feature $200/$400 blinds, with occasional higher games from the events like Aussie Millions. Triton cash games, however, gather a relatively small circle of the best high stakes pros and rich Asian businessmen, and things are taken to a whole new level.
Oftentimes, blinds go as high as ¥3,000,000/¥6,000,000 (Chinese Yuan), which is the equivalent of $3,000/$6,000, so seven-figure pots are no longer a rarity. These games play big and attract familiar faces and recreational rich players who aren't afraid to gamble, making them a lot of fun to watch.
Dispelling secrets of fabled Macau games
For a long time, we've heard stories about ultra-high stakes games taking place in Macau but no one was willing to share any specific information. There were talks about some huge pots and crazy action, involving the likes of Phil Ivey, Tom 'durrrr' Dwan, and Patrik Antonius, but it was mostly just rumors.
With Triton cash games, we're finally allowed a peek inside these insane games, featuring many of the same characters playing in Macau – Paul Phua, Elton Tsang, Qiang Wang, and other rich Asian businessmen who may not match skill levels of the pros but have big bankrolls they aren't afraid to put on the tables.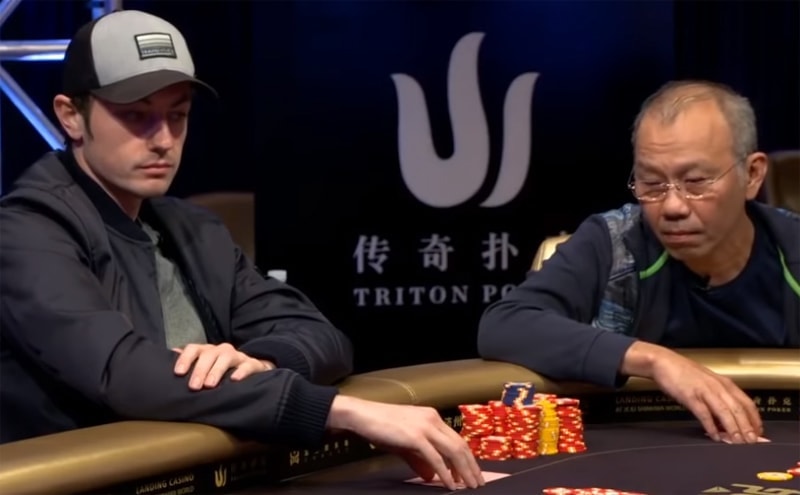 From a poker fan's point of view, this is just the dream come true. These guys are playing pots worth millions and don't even blink as huge stacks of chips exchange hands. For some of the pros in these games, stakes are probably too high, but the action is simply too good to pass on.
6+ Hold'em gaining popularity in Triton cash games
Although there is plenty of traditional No Limit Hold'em action, it seems that players in Triton cash games also love to play 6+ (Short Deck Hold'em). These games usually play with high blinds as well but stacks are often shorter and sometimes, players are even allow to take a part of their stack off the table if they get too deep.
The reason for this growing popularity of Short Deck Hold'em is fairly simple and easy to understand. The game, although very similar to traditional Hold'em, has much closer hand equities across the board.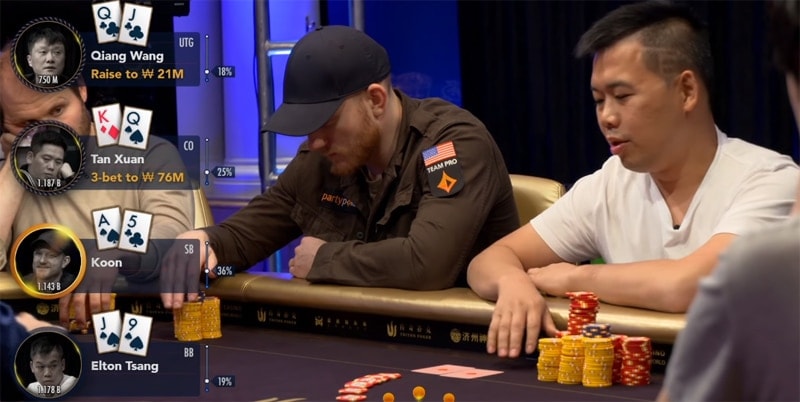 This means there are many more opportunities to gamble and recreational players don't lose their money nearly as fast. Additionally, it being a fairly new game, even good players aren't nearly as good as they are in NLHE.
Why Are Triton Cash Games Being Broadcast?
As much as we all love to see the action, one can't help but wonder why do the players in Triton cash games allow filming? It is one thing for the pros who can get additional exposure this way and perhaps even land some sponsorship deals, but there isn't much upside for rich Chinese businessmen.
This is even more intriguing when we consider all that secrecy of Macau games.
However, things become clearer when we consider Triton tour was founded by Richard Yong, a wealthy Malaysian businessman and a regular in these high stakes games. Having these videos out there is great marketing for the tour and most  players know Yong personally, so he was able to do something no one was able to do before him.
Raw action as it happens
One of the best things about Triton cash games, at least for me personally, is the fact there aren't too many interruptions of any type. Players are filmed in their natural environment at the tables and there are no scripts or directors. They do whatever they feel like doing.
Therefore, we get to hear a lot of table banter as well, although a lot of it is in Chinese. Regardless, this gives us a good idea of what kind of relationships exist between these players and also provides us with glimpses of what these games really look like.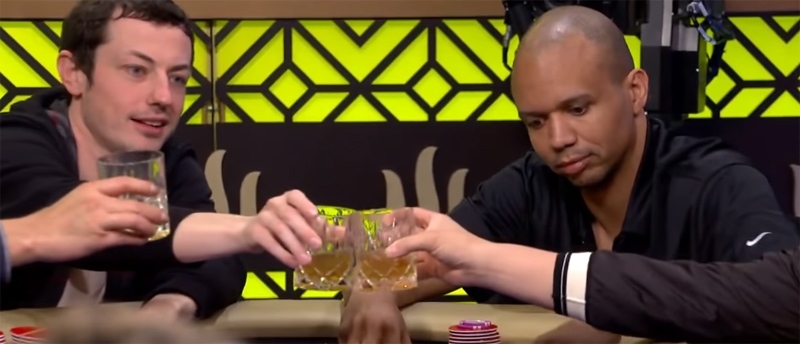 Your usual televised poker game probably won't encourage players to drink too much and might give them certain instructions to follow. Guys playing in these Triton cash games don't care. They are there to make money and have fun and it's clearly their playground where they are the only ones setting the rules.
As it should be – considering the amounts of  money they put on the line.