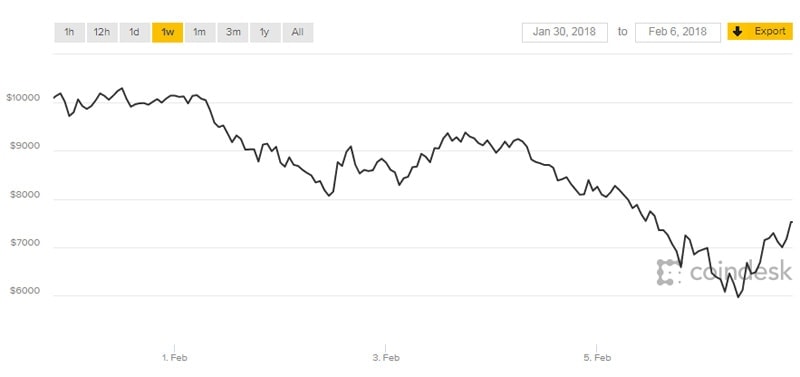 If you've been keeping up with cryptocurrency developments, you're probably aware of a recent Bitcoin crash that saw the original crypto lose well over half the value it had at its absolute peak on December 16, 2017.

The nosedive saw Bitcoin going from almost $20,000 on that December 16 to $7,600 at the time of writing this article. And, while cryptocurrencies have become a global phenomenon, the poker community seems particularly invested and interested in them. So, what effects could the Bitcoin crash have on the poker community at large?
How much money do poker pros have tied in Bitcoin?
It is equally impossible to give an answer to this question as it is impossible to answer how much money do poker pros actually have. That said, quite a few well-known pros don't hide they dabble with Bitcoins and have at least some money invested in them.
Some more than the others, of course.
One high-profile pro who has been heavily involved with the cryptocurrency market as of late is Doug Polk, who even have an entire YouTube channel devoted to this modern phenomenon. Polk has some money distributed between various cryptos, including Bitcoin. However, he doesn't seem overly concerned with the recent Bitcoin crash. In fact, he even offers some advice on how to deal with it.
Surviving the Bitcoin crash
Although Doug's video his signature humorous style, he brings out some interesting and important points, reminding people that this Bitcoin crash is nothing new. This cryptocurrency has had its ups and downs and it will be a while before it finally stabilizes.
It is natural for people to be scared and concerned during times of a crisis, of course, but Bitcoin certainly isn't an investment opportunity for fainthearted. The biggest problem is, many people and undoubtedly some poker players get outside of their 'bankrolls.' And, the variance in the Bitcoin investing game can be even more brutal than in poker, especially in the short run.
Bigger effects of the Bitcoin crash
While we may not know with any certainty how much of anyone's net worth is tied up in Bitcoins, if the downward trend continues, it could have a damaging effect on poker on a global level. Some even said (half-jokingly) that the Bitcoin crash could impact attendance for the upcoming WSOP 2018.
Good luck to bitcoin pic.twitter.com/OwEaXQSeqw

— kitty kuo thomas (@kittykuopoker) February 6, 2018
It may be a big jump to presume what happens with Bitcoin could have such a big impact on the World Series of Poker, but it does seem quite a few pros could take a hit to their bankrolls if things don't start getting better.
Will Bitcoin recover?
Over the years, we've seen Bitcoin bounce up and down a lot. You should watch Polk's video for a short breakdown, but this crash is nothing new. We've had several big dips already where Bitcoin had lost 50%+ of its peak value. The only difference now is that the amount is quite staggering in terms of fiat currency.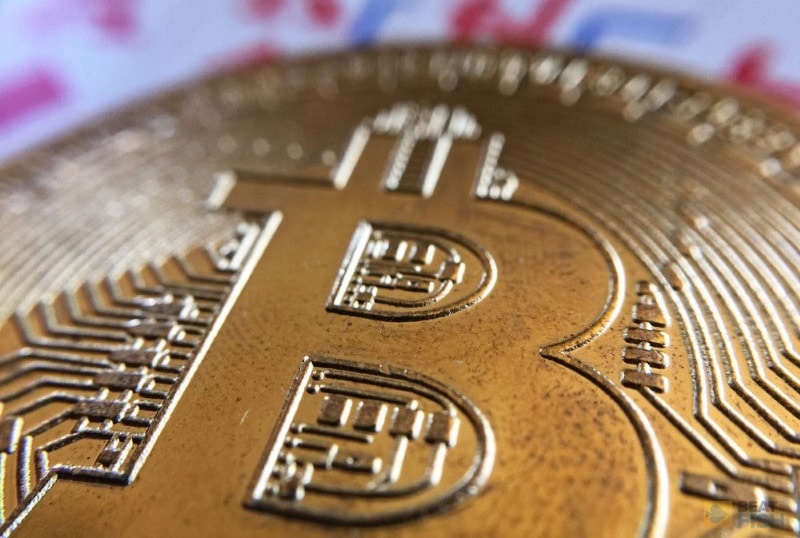 The odds are, this latest Bitcoin crash won't last long and the crypto will bounce back once again, perhaps even reaching a brand new peak. That said, staying on the safe side and not overextending yourself is always a good idea and especially when it comes to Bitcoin.