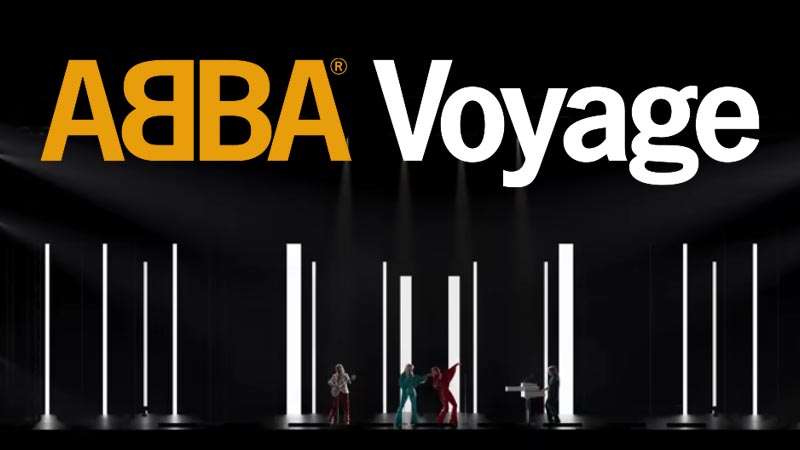 Nowadays, Las Vegas residencies are a rite-of-passage for music legends. Elton John, Celine Dion, Britney Spears and Lady Gaga are among the musicians that have all had hugely successful runs in Vegas – and now ABBA may be joining the group.
According to sources, three casinos are reportedly in a bidding war as they compete to be the host of ABBA's Voyage – a "concert experience" that is estimated to be worth $1 billion.
Casinos Rumored to Be Bidding
It is rumored that Caesars Palace is in the running to host ABBA's Voyage concert experience. The resort certainly has the most experience when it comes to putting on shows for musical royalty.
Caesars' Colosseum is considered the "home of the greatest entertainers in the world", and it has hosted the likes of Elton John, Sting, Van Morrison and Celine Dion.
MGM is also rumoured to be bidding for the show. Its most well-known residencies have featured Lady Gaga and Bruno Mars.
Finally, there's Resorts World Las Vegas. It's quite a new venue, but it already has Katy Perry and Carrie Underwood lined up for residencies
We imagine that other properties in Las Vegas will start throwing their hats in the ring soon. If the rumors that ABBA's Voyage coming to Sin City are true, it's likely that Planet Hollywood will enter the bidding war, as well.
Planet Hollywood hosted Britney Spears' Piece of Me for nearly 250 shows, and Jennifer Lopez's All I Have for over 120 performances.  They grossed $138 million and $101 million respectively, and are some of the most successful residencies in America.
About Voyage
ABBA's Voyage is scheduled to begin in spring 2022, and it will take place at a purpose-built event venue in London's Queen Elizabeth Olympic Park. It will feature digital recreations of the band members performing all of their hits – and some of their recent releases.
While the term most people would use for ABBA's presence at this event is "holograms", the technology used is a lot more sophisticated and polished than what we've seen before at 2Pac's Coachella performance or Whitney Houston's 2019 UK Tour.
In fact, Svana Gisla, Voyage's producer, says that the world hologram is "a swear word in the office". They prefer the term avatars – or ABBAtars.
Voyage was filmed over the course of five weeks, as ABBA performed in motion-capture suits for 160 cameras to create the perfect live concert experience. The production team made sure to capture every movement and gesture in order to make the concert as immersive as possible.
"We're blending the boundary between the digital world and the physical world. The canvas for the story is 360 degrees, so we can bring the screen out into the auditorium" – Gisla says.
This concert experience will be the first of its kind, so it only makes sense that Las Vegas casino resorts would want to get their hands on it.
When Will ABBA's Voyage Come to Las Vegas?
Since Voyage will be running in London until December 2022, it is believed that it will make its way to Las Vegas in 2024. This would coincide with the 50th anniversary of their Eurovision victory with Waterloo.
"Abba's appeal is global and it would be a huge showcase to have this new avatar technology on the Vegas Strip" – a source told The Daily Mail.
This is incredibly exciting news and we're hoping that news of ABBA's avatars coming to Las Vegas is more than a rumor. As more information is released about the show, we'll be sure to keep you in the loop.