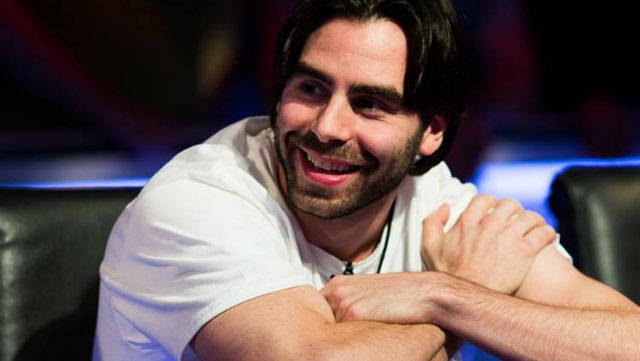 Depending on how close you follow the poker events, you may or may not be familiar with the WPT Choctaw event. Players, on the other hand, are mostly well acquainted with this $3,700 re-entry tournament which takes place immediately after the WSOP in Durant, Oklahoma.
WPT Choctaw attracts a big field
Year after year, WPT Choctaw attracts a four-digit field. Last year, there were 1,175 players in the running, while this year saw a slight decrease but still drew in 1,066 total entries. This generated a prize pool of $3.6 million to be divided among top 109 finishers, with the eventual winner set to walk away $666,758 richer.
With a prize pool like that, it is hardly a wonder we've seen some of the biggest names take their seats and battle it out on the green felt. Mohsin Charnia made a relatively deep run, but his elimination in 100th place only earned him $6,631 for the efforts. Bryan Campanello, whose live earnings exceed $800k, made it to two-digits, but was eliminated in 94th spot for the $7,208 cash.
A couple of ladies also made a good shot at the title but fell short of making the final table. Kathy Liebert was sent home in 84th, while Mina Greco followed in her footsteps ten spots later.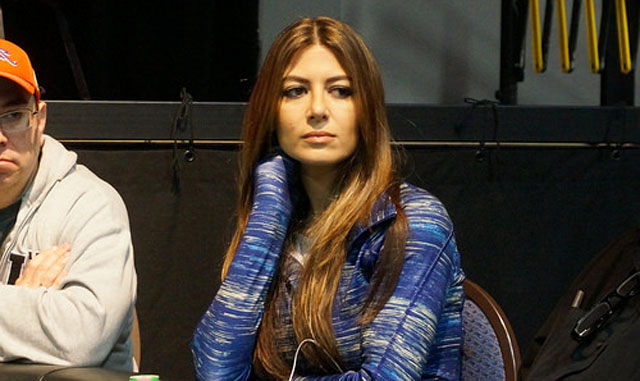 As the tournament progressed, there were quite a few familiar faces still in the crowd. Connor Drinan who, despite of all of his poker success will always be remembered as that guy who lost Aces vs. Aces in the $1,000,000 tournament, was sent home in 17th, earning $35,572 in the process. Jeff Gross met a similar fate when his hopes were crushed as he was sent to the rail as the 13th place finisher. This result was good for a cash of $43,177.
Olivier Busquet bubbles
Eventually, the tournament got down to seven players, with the best known player still standing being none other than the heads up specialist Olivier Busquet. Busquet decided to take a stand when he found pocket Jacks in the hole and was faced with a three-bet from Craig Varnell. Olivier jammed the rest of his chips and Varnell quickly called with Ace Queen.
Flop did not bring much for Craig to be happy about. However, the turn card brought the diamond flush draw to the table, giving him more outs. The river was rather brutal as it came Jd, giving Olivier a set which was obviously no good against Varnell's Ace-high flush.
Busquet was thus eliminated in seventh place, earning $104,842 for his effort and the final six took a break in lieu of today's final table.
WPT Choctaw final six
Returning for the final day of play today, the man wielding the biggest chip stack is the German Bastian Fischer. With total live earnings of $511,609, he has already secured the best cash of his career as he is guaranteed to walk away with at least $134,720.
Varnell will be starting second in chips, trailing the German by only a few big blinds. With almost $850k in live winnings, Craig is no stranger to deep runs and he will certainly be a force to be reckoned with.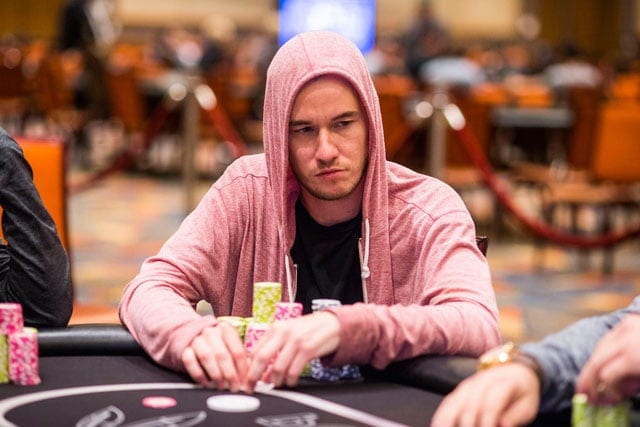 James Mackey bagged the stack of 6.3 million, which was good to place him in third position on the leaderboard. Mackey, together with the other two, is sitting comfortably, while the rest of the final table will be looking to improve their stacks.
Jack Duong will be starting with the stack of 31 big blinds, closely followed by Benjamin Zamani. The official short stack to start the day is Matthews Smith, who will be starting with the stack of just 19 big blinds.
Winner will take home $681,758 and the WPT trophy, while the runner-up will have to make do with measly $412,234.