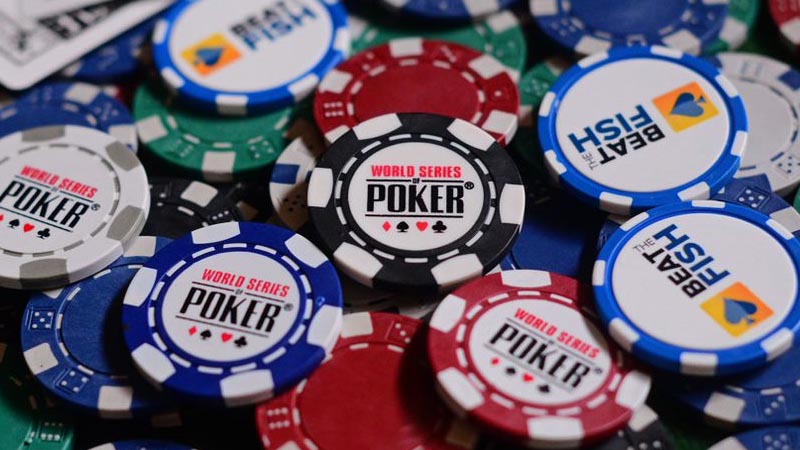 The World Series of Poker has announced that it will be increasing the pay for its dealers at the upcoming event in May. Dealing poker is quite a demanding job, especially when working the long hours that the WSOP requires – so, we're pleased to see the brand upping their compensation.
New Salary for WSOP Dealers
As part of the new pay structure for WSOP dealers, the following compensation is offered:
$12.50 per hour starting salary
$100 bonus for dealers after their first shift
$15 per down for all Hold'em bracelet and side events
$20 per down for all non-Hold'em bracelet events
On top of all this, there is potential for dealers to earn a bonus.  If any additional funds for dealers are left over at the end of the event, the WSOP will offer a bonus to all dealers based on the number of downs they have worked over the course of the World Series of Poker.
Is the WSOP's Dealer Raise Enough?
It's great to see that the World Series of Poker is offering dealers a raise, but some criticism has arisen. On the WSOP's Twitter post about the pay increase, some people have responded that an hourly rate starting at $12.50 pales in comparison to what is offered by other poker rooms across the country.
The average hourly pay for poker dealers in the United States ranges from $40 to $50, so $12.50 for working the World Series of Poker sounds pretty poor. However, when you factor in the additional payment for each down (every 30-minute rotation a dealer works), the hourly pay could amount to $50. Plus, WSOP competitors are known for being incredibly generous tippers.
Earn more than $50 an hour as a dealer at 2022 WSOP historic tournament !
Full details : https://t.co/4pVMhzDgdA pic.twitter.com/X8sNU0Uwbi

— WSOP (@WSOP) March 21, 2022
Want to Apply to be a WSOP Dealer?
Applicants should be 21 years of age or older and have a minimum of six months full-time or one year of part-time recent experience as a poker dealer. They should be able to deal and run all draw, flop and seven-card poker tournament variants.
Successful applicants will be asked to perform a dealer audition in which they will demonstrate their knowledge of the game and dealing skills. If candidates are asked for audition, they will be responsible for their own transportation and lodging.
Sound good? Visit Caesars' Career site to apply to become a poker dealer at the WSOP.