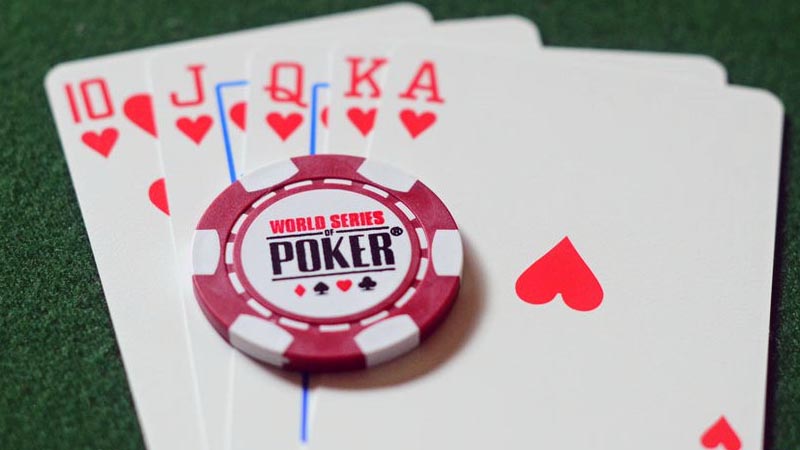 Event organizers behind the World Series of Poker have already had to navigate the complexities of running a huge event during a pandemic, and now they have to cope with a dealer shortage.
Hearing that the #WSOP only has about half the dealers they need… 😬

— Las Vegas Locally 🌴 (@LasVegasLocally) October 1, 2021
While we hope that the WSOP will be able to recruit the staff they need, there is the possibility that drastic measures may be taken in order to prevent mayhem from happening later down the line. These are some of the precautions that the event's organizers have already taken and may potentially take to deal with the dealer shortage.
Plenty of New Dealers On Board
Several tweets from attendees at this year's World Series of Poker mention that "most" of the dealers this year are inexperienced.
There are sooo many new NEW dealers at this #WSOP…

Please be kind and helpful to them.

Being a dick isnt going to speed anything up, or make them better for the long haul.

— Drew (@BetOnDrew) October 2, 2021
On job posting websites, rates of $15/down are being advertised. Dealers are even being offered incentives for getting vaccinated, which could attract more individuals for apply for these positions.
With new dealers at the table, play could be much slower than usual as they are just learning the ropes. We hope that players will be patient and understanding.
Reduction in Cash Games
The poker rooms belonging to Bally's and The Flamingo have already announced that they will be shuttering while the World Series of Poker is running this year, but the closures could spread. If the WSOP continues to struggle to find dealers, there is the possibility that other Caesars-owned poker rooms will send their staff over.
This will limit the amount of non-WSOP gaming options that players will be able to take part in. Many WSOP competitors enjoy visiting other cardrooms for cash games, but their options will be limited should the dealer shortage continue.
Rumours have even been circulating that there won't be cash games at The Rio, where the World Series of Poker is actually taking place.  Last week, it was confirmed that cash games will be taking place in The Pavilion, but that could change, as WSOP attendees have stated that there are fewer cash games running at the Rio than in previous years.
Will Caps be Introduced?
Another potential solution would be to place caps on event entries. This would limit the number of players who can enter events, and could lead to plenty of disappointment.
So, anyone who has their heart set on entering a specific event shouldn't leave it too late to register.
Dailies Could Be Cancelled
A last resort would be to cancel events, if the staffing situation doesn't improve. The first events to go would be the Dailies – up to four of which are held everyday during the WSOP.
Providing great value for money (as buy-ins range from $150 to $400), this would be a big loss for players. However, as they aren't part of the actual World Series of Poker and they have steep staffing requirements, Dailies might have to be sacrificed.
Solutions for Ongoing Dealer Shortages
Staff shortages are a problem for employers across the country, and it's feared that this is a problem that won't be going away any time soon. In the worst-case scenario for the WSOP, recruiting dealers may be an issue for next year's event.
On poker forums, players are throwing around the idea of automated dealers. It seems to be one of the most extreme options, though, as it would completely change the atmosphere of live tournaments. We couldn't see this happening unless the things get really bad over the coming year, though.
Introducing more online events would help to mitigate staffing issues in larger poker tournaments like the WSOP, as well. Ever since the World Series of Poker was held entirely online last year, players have warmed up to the idea of winning bracelets online – so, we could see some live events pushed online in coming years.