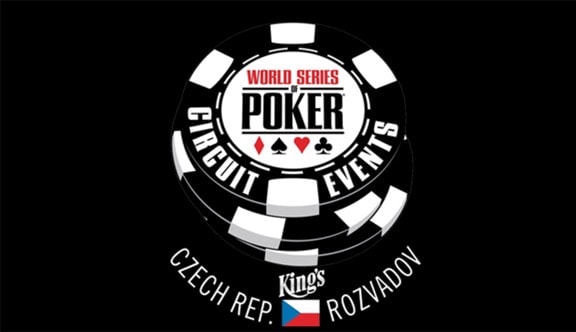 When it was initially announced, everybody expected the WSOP Circuit stop in Rozvadov to be a great success. Considering the turnout in 2015 and the long poker tradition of this small Czech town, there was no reason to doubt WSOPc Rozvadov would generate huge interest.
The culmination of the festival came yesterday, as eight players gathered to determine the WSOPc Main Event winner. In the end, it was Croatian Ivan Banic who took home the coveted title and €232,241 in first place money. It was a great moment for the young Croatian who still has many tournaments ahead of him.
Ivan Banic outlasting the field of 851 players
The WSOPc Rozvadov Main Event gathered a total of 851 players. All of them paid their €1,650 buy-in, chasing the dream of becoming a champion and boosting their roll with the six figure prize. With a total prize pool of €1,276,500 there was a lot for players to battle for.
It took three full days of play to reduce the field to less than 1% of the initial number. Of course, things happened gradually, as 315 players made it through one of the initial flights. Joined by 49 of those who opted to register late, the field stood at 364 players at the start of the Day 2.
Surviving in a poker tournament with almost a thousand players is not easy. There are many landmines to avoid, dozens of flips to win, and at least a few bluffs need to go your way. If, and only if all these things come together, you'll maybe make it to the final table.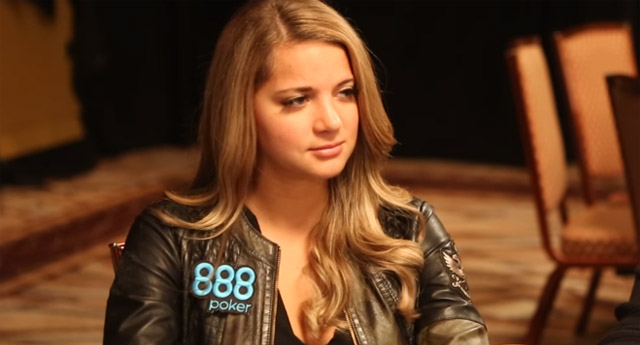 This was a lesson many of those starting the Day 2 of the WSOPc Rozvadov Main Event had to relearn. Some of the names who made an early exit included the likes of 888 Poker ambassador Sofia Lovgren, a tournament crusher that is Dominik Panka, 2011 WSOP Main Event runner-up Martin Staszko, and many others.
In the meantime, Ivan Banic managed to do good for himself, accumulating a stack of 1,3 million, putting him near the top of the Rozvadov WSOPc Main Event chip counts.
Adding an extra day
Due to a larger-than-expected turnout, the tournament officials decided to add an extra day for the WSOPc Main Event in Rozvadov. Initially, they planned to have the final table on Monday, but decided to push it ahead a day, with final eight players meeting yesterday (Tuesday).
This fact alone is a proof that the festival went great. Although many players were expected to join the fun, even the organizers were surprised to see just how much interest there was for the Rozvadov festival. Of course, these things always make us smile, as they prove poker is alive and well.
Ivan Banic tops the remaining seven pretenders
When the WSOPc Rozvadov Main Event final table started yesterday, it was Romanian Mihai Croitoru leading the way. Everyone making it this far was guaranteed to take home at least €25,000. However, only top three were going to make it out with six-figure amounts.
Those with short stacks were aware they needed to make something happen or go down in the blaze of glory. First to go was the short-stacked Stefan Drabert, followed by Henning Wendlandt and Marco Topic. The only Polish player at the final table, Michal Kadziela was then eliminated in fifth.
Georgios Vrakas, third of four Germans making this final table, was ousted in fourth. The German actually got it in good against Croitour, but the flop gave the Romanian an immortal nuts, sending Vrakas home with a bad beat story and €80,037 for his efforts.
Ivan Banic flexing his muscle
Coming into three handed play as a chip leader, Ivan Banic clearly stated his intention to win. Not missing a single raise on the button, the Croatian seized initiative whenever an opportunity presented itself. Yehuda Cohen didn't seem to bothered with it, as he was happy to sit on the sidelines.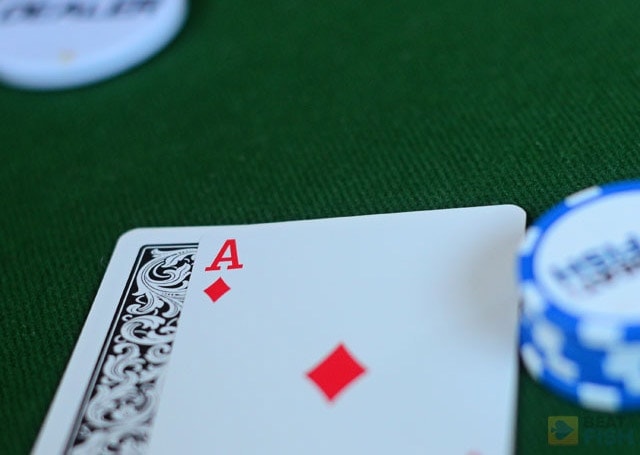 Croitoru, on the other hand, would have none of that. Despite Cohen being the short stack, the Romanian kept clashing with Ivan Banic. It would prove to be his undoing, as he lost a majority of his stack in a cooler hand where his rivered straight proved to be no good against Banic's flush.
Brief heads up confirms victory for Ivan Banic
With Croitoru leaving, picking up €103,441 for his performance, Yehuda Cohen found himself in an unlikely heads up situation. Considering the evident skill gap and a huge chip lead by Banic, Cohen had a mountain to climb. But, with nothing to lose, he was certainly going to try it.
It was a valiant, but short-lived effort.
Cohen got his chips in the middle good, but it was to no avail as his short stack and Ace – Eight fell victim of Banic's 9-7. Things looked good until the river seven turned the tables, giving Ivan Banic WSOPc Rozvadov Main Event title and €232,241 first place. This is by far Banic's biggest live cash.
Yehuda Cohen doesn't have too much to be disappointed about either, as he pocketed €144,551.