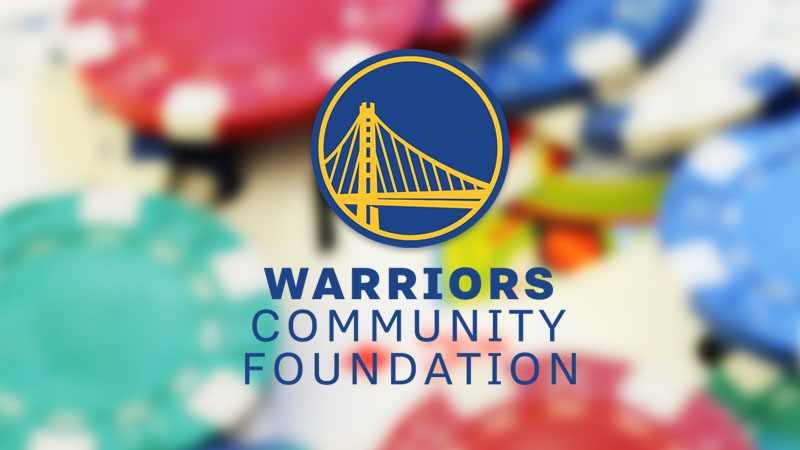 The Golden State Warriors recently hosted their 8th annual Warriors Community Foundation Poker Tournament – an event that always draws a prestigious crowd and raises a ton of money for good causes. This year, the event raised a whopping $2.5 million for non-profit organizations across the Bay Area.
A Poker Tournament Raising Millions for Education
The Charity Poker Tournament held by the Golden State Warriors always raises an impressive amount of money. The last time the tournament was held in 2020, $1.9 million was collected from buy-ins and the charity auction – so, this year's $2.5 million proceeds mark an incredible increase.
The buy-in cost $10,000, and there was a $5,000 amateur event. All participants were guaranteed to have at least one Golden State Warriors player at their table.
Players from the Golden State Warriors are always in attendance, of course – and, even Phil Hellmuth has joined in for all 8 years. For all except one, he was the MC.
"[It's a] great event for the Warriors Foundation. We make $2 million in one night for the foundation. I'm proud of Nicole Lacob for putting it all together" – Phil Hellmuth  
Golden State Warrior's Charity Auction
Every year, there are fun items up for auction, with this year's selection including a Kelly James guitar signed by Golden State players and a boat trip with Klay Thomson. This year's auction raised $600,000.
Fun Fact: In 2020, cookies baked by Ayesha Curry sold at auction for $45,000!
What Is the Warriors Community Foundation?
The Warriors Community Foundation is an organization that supports educational equality. Over the years, it's provided $13 million in community grants.
In 2021 alone, $1.86 million was awarded to over 50 grantees, including:
100% College Prep, which provides support for college and career-ready students from San Francisco
Aim High, a summer learning program for middle school students
Chapter 510, an organization that provides a safe space for young writers aged 6 to 18
Mission Bit, which creates connections between students and professionals in the tech world
Scientific Adventures for Girls, which operators after-school and summer STEM programs for young girls
It really is wonderful to see professionals in the sporting world raising money for such great causes via the game of poker. We've seen plenty of great poker events which have funded some very worth organizations, like ACR raising money for those affected by the tornados that ravaged the Southern United States last year and Feed America, an organization that provides meals to struggling families.