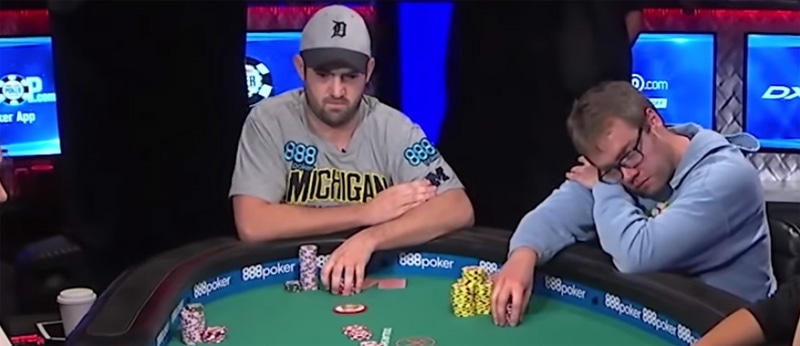 Busting out of the Main Event just before the final table is one of the biggest heartbreaks in poker, even though that unlucky player usually gets to take home a big six figure amount. John Cynn belongs to the small group of people who know first-hand what it feels like, as he busted the 2016 Main Event in 11th place.
Despite earning $650,000for his impressive run, Cynn couldn't have been particularly excited about his premature exit. Luckily for him, this didn't break his spirit and he stayed on the grind – a decision which he certainly won't live to regret after taking down the 2018 WSOP Main Event a couple of nights ago.
Cynn's tournament to lose
For his win in the 2018 Main Event, John Cynn earned $8,800,000, but for him, it wasn't just about the money. As he explained in the interview after it was all said and done, this was the stuff dreams were made of.
He also explained that he didn't feel particularly unlucky back in 2016 as making it that deep in a Main Event is a huge achievement. Beating that results was simply against the odds and beyond even the wildest dreams.
Right now, I do feel pretty overwhelmed. All the emotions times 10. Cynn for WSOP.com
But, poker gods have decided to create a special kind of final table for this Main Event as Cynn's wasn't the only amazing story. There was also the 2009 champion Joe Cada, who was gunning for his second Main Event title.
All eyes on Joe
As the final table rolled out, the attention of the media and many fans across the globe was, naturally, on Cada, as he was the first player in the modern poker history in a position to accomplish this great feat and join the likes of Doyle Brunson and Johnny Chan.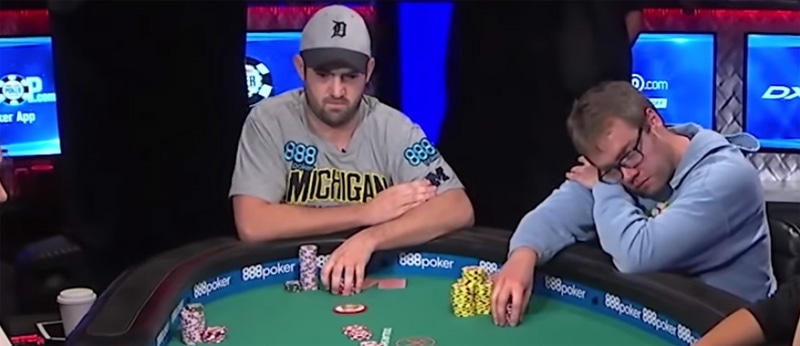 Neither Cada nor John Cynn were starting the final table in dominant chip positions but we've seen too many chip leaders make an early final table exit to give this too much weight. It was still anyone's tournament as the cards went up in the air.
Curse of pocket Kings
Those who have been following the 2018 Main Event probably know all about the hand that created the final table, where Nic Manion's pocket Aces held up against two players holding pocket Kings. This propelled Manion into the chip lead, sent Yueqi Zhu packing, while Antoine Labat made it to the final table but with a severely short stack.
Labat had to make things happen quickly as the final table rolled out and he was probably thrilled to see pocket Kings again. However, once again Kings proved fatal for Labat as he couldn't hold against Ace-Queen of Artem Metalidi, and he was the first player eliminated. Labat pocketed $1,000,000 for his efforts.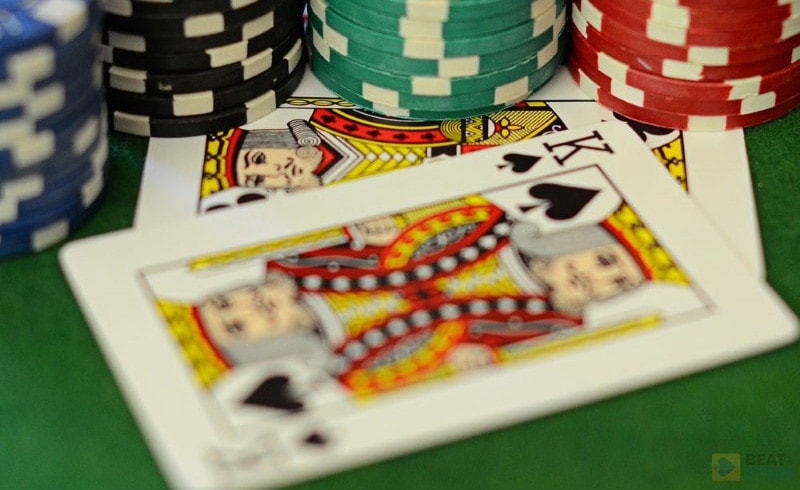 Despite the lucky break, Metalidi was the next player out as his pocket pair was met by a couple of suited face cards of Aram Zobian. Zobian ended up making a flush, sending Metalidi home $1,250,000 richer.
First bust for John Cynn
The last player to be eliminated on the first day of play was Alex Lynskey. Lynskey fell at the hands of the unsuspecting 2018 WSOP Main Event winner John Cynn as his small pocket pair failed to hold up against over-cards. He earned $1,500,000 and his was the last elimination of the night.
Cada's luck runs out
As players came back to play on the next day, things started off in a heated fashion. Aram Zobian was busted at the hands of Michael Dyer after just five hands of play as he tried to make something happen with his short stack but ran into a dominating hand of Dyer. For his great performance, Zobian took home $1.8 million.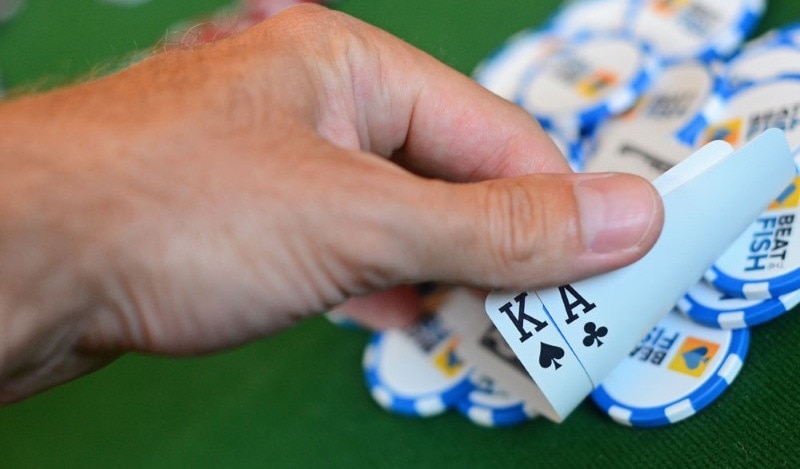 The next elimination was somewhat of a heartbreak for many fans as Joe Cada's luck ran out. Cada never really got things going in the right direction at the final table and he was probably happy to flip for a stack with his pocket 10s against A-K of Tony Miles. Unfortunately, a King made an appearance, marking the end of the road for the 2009 champion, who added $2,150,000 to his lifetime tournament earnings.
The road to heads-up
With just four players remaining, it took a while before Nicolas Manion made his exit. Eventually, his short stack found way into the middle with A-10, but John Cynn was waiting ready with A-J and the board brought no surprises. Manion headed for the cashier to pick up his well-deserved $2,825,000.
The remaining three players stopped for the night to come back on Saturday. Once again, the hand to determine the next player out was A-10 vs. A-J, and once again the best hand held up. Unfortunately for Michael Dyer who had to bow out, earning $3,750,000, but missing out on the coveted Main Event bracelet.
The longest heads-up in Main Event history
With Dyer finding his way to the rail, John Cynn was left facing Tony Miles, and Miles was the one holding an upper hand, having a significant chip lead. This didn't deter Cynn, however, as he strapped in for a long ride, determined not to let this one slip from his fingers.
The last day of play lasted for well over 11 hours, and the heads-up battle took the better part of this. John Cynn kept his cool throughout the play and, in his own words, cards fell his way as well, which was a great help.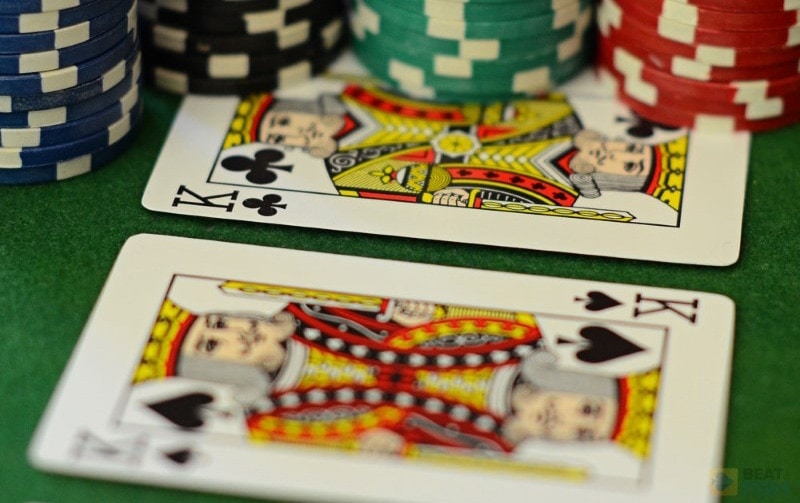 In the end, Cynn got to call off his opponents shove on the turn with Miles drawing completely dead (Q8 vs. KJ on a KK5 8 board) and it was all over! John Cynn has become the 2018 WSOP Main Event winner, earning $8,800,000.
As for Miles, his second place finish was good for $5,000,000, so he probably didn't feel too disappointed, although this is a chance that comes once in a lifetime for most people.