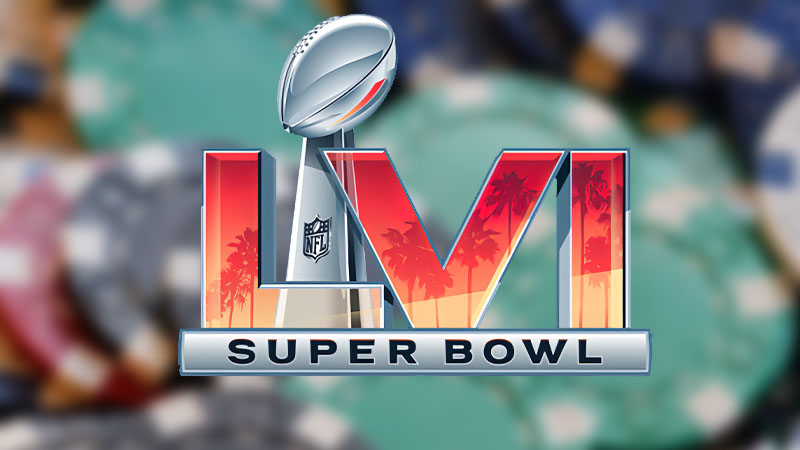 The America online betting market has been opening up, one state at a time. With nearly 50 million more Americans now able to wager on sports than there were last year, the AGA (American Gaming Association) anticipates that over $7 billion will be wagered on the Super Bowl this year.
The AGA's Online Betting Predictions
According to a report in The Athletic, the AGA predicts that 31.4 million adults across the United States are planning to wager on the upcoming Super Bowl – over half of which (18.2 million) will be wagering online. This is an impressive 35% increase from last year's big game.
This is expected to translate to about $7.61 billion in wagers on the Super Bowl – a 78% jump from last year.
Why The Big Jump?
These numbers sound pretty astronomical – but, lots has changed over the past year. When the Super Bowl took place in 2021, the following states had not yet legalized sportsbetting:
Arizona
Connecticut
Louisiana
Maryland
New York
North Carolina
North Dakota
South Dakota
Washington
Wisconsin
Wyoming
As a result, 45 million more Americans can wager on sports than they could last year. So, it should come as no surprise that billions of dollars will be wagered on the Super Bowl this year.
Who Will You Bet on in Super Bowl LVI?
The Cincinnati Bengals will be facing off against the Los Angeles Rams on Sunday, February 13th, with the Rams seeking to claim their second championship victory since their first-ever Super Bowl win in 2000. The Bengals, on the other hand, have never won a Super Bowl in their entire 53-year history.
Cincinnati is definitely the underdog in this situation, as the LA Rams (who are playing at home) have been to the Super Bowl four times before. The Bengals have only one Super Bowl appearance under their belt so far.
So, if you're thinking of betting on the big event, it's best to know what the experts think.
ESPN asked the 52 experts for their opinions on how Super Bowl LVI turn out. 55.8% said the Rams are the favorite to win while 44.2% believe that the Bengals will walk away victorious.
Other popular Super Bowl betting markets include:
Total Points Line
First Touchdown Scorer
Most Valuable Player
Winning Margin
The final score, as predicted by five of ESPN's experts is 27-24. This gives us a Total Points Line of 51 and a Winning Margin of 3. Nearly 40 of the experts predicted that the game will be won by a touchdown or less.
When it comes to predicting the MVP, it's likely to be a quarterback – as four of the five most recent MVPs held that position. So, Joe Burrow and Matthew Stafford are your best bets. However, many players are betting on wide receiver Cooper Kupp and defensive tackle Aaron Donald, if you're looking for a less obvious pick.
For wagers on who will score the first touchdown, . Bengals have been slow starters this season, so if you're going to bet on this market, it's best to bet on Kupp, Akers or Beckham Jr.