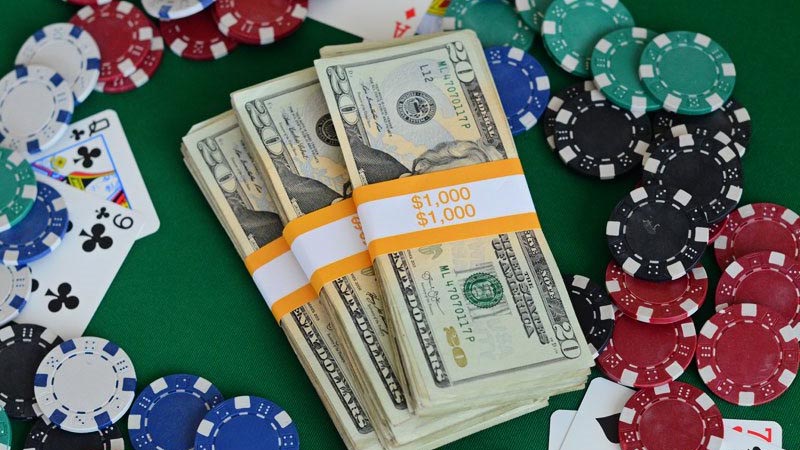 The World Cup is just days away, and soccer fans across the country are gearing up for an exciting few weeks. It's estimated that $1.8 billion will be bet on World Cup games by sports fans in the USA alone, as over 20.5 Americans are expected to wager according to a survey conducted by the American Gaming Association.
The AGA's World Cup Betting Study
This is a land-market study, as it is the first time that that the AGA has conducted a survey about betting on the World Cup. The study found that, of those planning to wager on the World Cup:
8m bettors will place a bet online
6m bettors will bet casually with a friend
7m bettors will place a bet in-person at a retail sportsbook
1m bettors will bet with a bookie
5m bettors will be wagering as part of a fantasy competition or pool
This works out to 3 in 10 World Cup viewers who plan to place wagers on the event. Millennials (14%) are the keenest to do so, followed closely by Gen Z-ers (11%). Gen Xers (8%) and Baby Boomers (2%) are less inclined.
The Increase of Legalized Betting in the USA
In recent years, there has been a sports betting boom across the United States.  Ever since the Supreme Court gave states the authority to legalize betting in 2018, lawmakers have been keen to jump on the bandwagon.
As it stands, there are now 31 states in which it is legal for adult residents to wager on sporting events, which gives over 132 million Americans the ability to place bets within their home states. So, if you live in any of the following states, you'll be able to place wagers on the World Cup at state-regulated sportsbooks:
| | | | | |
| --- | --- | --- | --- | --- |
| Arizona | Iowa | Nevada | Oregon | West Virginia |
| Arkansas | Kansas | New Hampshire | Pennsylvania | Wisconsin |
| Colorado | Louisiana | New Jersey | Rhode Island | Wyoming |
| Connecticut | Maryland | New Mexico | South Dakota | |
| Delaware | Michigan | New York | Tennessee | |
| Illinois | Mississippi | North Carolina | Virginia | |
| Indiana | Montana | North Dakota | Washington | |
"As the first World Cup with the widespread availability of legal sports betting, this will certainly be the most bet-upon soccer event ever in the U.S. With more than half of all American adults having access to legal betting options in their home market, legal sports betting will deepen American fan engagement in the most-watched sporting event in the world" – AGA Senior Vice President Casey Clark. "
What Are the Most Popular World Cup 2022 Bets?
Many Americans have already started betting on the 2022 World Cup. While Brazil and France are popular bets on outright winners around the world, US bettors are wagering with a patriotic spirit. According to FOXBet, more bets have been placed on Team USA to win the cup this year.
At most sportsbooks, the USA has odds of 250/1 to lift the trophy. So, if your $10 bet came in, you'd be looking at a nifty $2,500 payday.  They are some pretty long odds, but they are even longer for other countries, including Japan, Canada, Ghana, Australia and Qatar.
Team USA has never won the entire tournament before, but they have appeared in 10 of the 21 World Cups. The further they ever advanced was to the quarterfinals in 2002, but were beaten by Germany.
Who are you planning to bet on in the World Cup this year? Leave us a comment and tell us your picks!