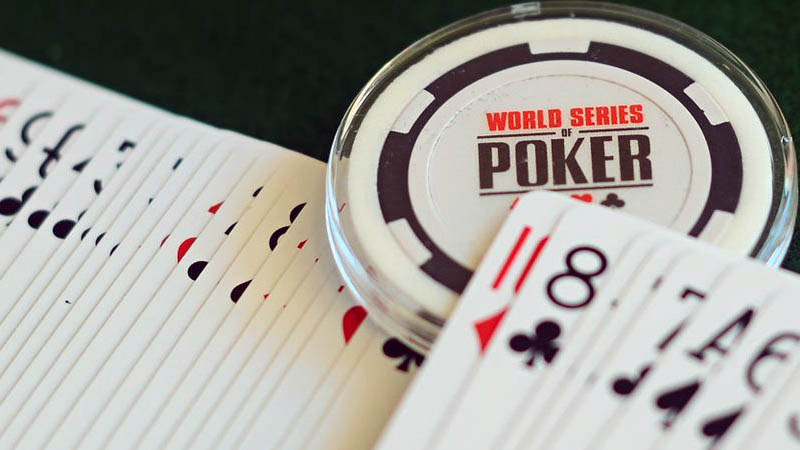 The World Series of Poker has released its rulebook for this year's in-person event, and one rule has the poker community talking. Policies regarding COVID-19 testing at the WSOP 2021 have players talking, with many now doubting if they want to take part.
What Are the WSOP's COVID-19 Rules?
In the official rule document for the World Series of Poker 2021, Rule 115 outlines the tournament's policies regarding individuals who test positive for the COVID-19. They state that the Rio has the right to remove any participant if they:
Have tested positive for COVID-19
Come within 6 feet of someone for more than 15 minutes of someone who has tested positive
Refuse to undergo any health & safety screening required by the casino
Should a participant be removed for any of the above reasons, they will not be entitled for an compensation. They will only receive any prizes that they had already earned up until the point of removal.
Poker Community Responds
As is the case with any controversy in the poker world, the poker community was quick to chime in. Over the course of the past 24 hours, plenty of players have tweeted about the rules, many of which have found fault with them.
Most players to respond have noted how quickly COVID could spread in a tournament environment, which has sparked a call for better refund policies if players are removed due to falling ill. Other players have simply stated that they'll skip the WSOP this year due to the rules.
Will COVID Kill Attendance?
Chris Moneymaker has even made the decision not to attend the World Series of Poker this year, and it seems that many other players will follow suit.
REALLY hate it but canceled my trip to El Paso and Vegas for the @WSOP. My 9 year old cant be vaccinated and I do not want to bring the virus home to him. @ACR_POKER #nextyearihope

— Chris Moneymaker ⭕ (@CMONEYMAKER) August 6, 2021
It's a well-known fact that many participants who take part in the WSOP end up getting the flu or catching a cold during their time in the event. Players are in close quarters for hours on end during WSOP events and, with COVID variants being more contagious, there is the chance that The Rio could be a coronavirus hotbed.
This risk plus the disqualification rules have made players wary of participating in the World Series of Poker this year. So, it will be very interesting to see how everything will effect participation numbers in the WSOP 2021.
Potential Solutions
With many players threatening to avoid this year's World Series of Poker in Las Vegas, event organizers may want to come up with some solutions to put potential participants' minds at ease. The thought of catching COVID ­and losing your buy-ins is too much to bear for some players, and the WSOP should come up with some more crowd-pleasing rules.
COVID Passports
Some have suggested vaccine passports for all participants. In countries like Italy and France, patrons have to prove that they have been vaccinated in order to visit public locations like casinos.
While this would certainly help to reduce the risk of players catching COVID and therefore losing their buy-ins, we can see that some players would be resistant. Players who have refused to get the vaccine would certainly kick off about
So, an alternative could be to follow the United Kingdom's example. There, individuals can log negative test results to obtain a pass that allows them into certain events and venues. People who have received both vaccinations and those who have antibodies can also receive this pass.
Should Social Distancing Return?
Many poker players have expressed concern at how quickly illness can spread at large poker tournaments. Players are constantly moving tables, and they are confined to a room with other players for hours a day.
So, it would make sense for social distancing and mask mandates to return to The Rio while the World Series of Poker is taking place.
WSOP Has Yet to Respond
Normally, when players have this much to say about a poker tournament, the organizers will respond. However, there is no word yet from the World Series of Poker.
We're sure that the WSOP will have some kind of solution, so that their participation numbers don't drop too much this year. So, we'll keep you posted when the organizers make a statement.