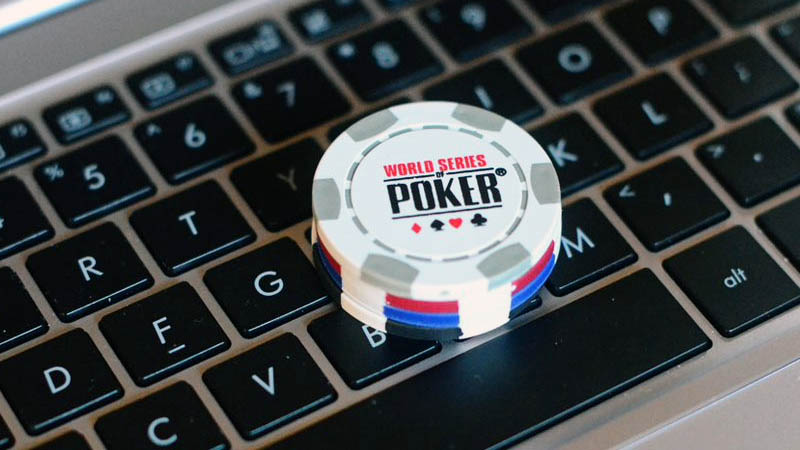 It's nearly been a month since the online software for the World Series of Poker PA went live, and Pennsylvania has finally awarded its first two bracelets. The winners of the $500 Keystone Kickoff (a player with the screenname 'RatRivers') and the $500 PKO event (a player named 'POTtheRIVER') will certainly go down in history as the first online bracelet winners in the state.
RatRivers' $48K Bracelet Win
The $500 buy-in Keystone Kickoff event started on August 6th, with 500 players entering the event over 3 flights. This generated an impressive prize pool of $225,000.
148 players made it through to Day 2, and RatRivers made their way into the chip leader position by the beginning of Day 3. Eventually, as the field whittled down, they maintained their lead and headed to the final table as the player with the most chips.
The final table saw plenty of back and forth between the top nine players, but RatRivers managed to pull ahead again by eliminating 'SBbarnz' in 4th place. By the time there was only two players left, RatRivers was the chip leader, holding over two-thirds of the chips in play.
In the final hand, his opponent 'NovaRiver' held 7d 6h and raised to 250,000 from the button, causing RatRivers to call with 10h 8d. The flop was Jd 7h 5h – to which RatRivers checked and NovaRiver raised.
It was on the turn, the 2c, that NovaRiver shoved. RatRivers called for just over 1 million chips, and the river was 9d to give them the straight – and, the win.
RatRivers landed a $48,420 prize, while NovaRiver earned just over $29,000 in second place.
POTtheRIVER's $27K Bracelet Win
The $500 PKO (progressive knockout tournament) saw 327 players enter, creating a $147,150 prize pool. Like RatRivers, POTtheRIVER headed into the final table as the chip leader.
They managed to score a number of knockouts during the final table, eliminating players in 6th and 7th place. POTtheRIVER also managed to pull off a double elimination for the players in 4th and 3rd place.
Heads up, it was POTtheRIVER with 3.8 million chips and LooseChangee with 2.7 million chips. POTtheRiver quickly cemented their lead, pulling ahead by landing a pair in a large pot.
So, LooseChange had no choice but to go all-in with a pair of twos a few hands later. POTtheRIVER called with 9s 8d, and the board game down 8h 6d 5s 3s 5s, earning them the $27,593 grand prize.
More Excitement to Come
There are six more events in the World Series of Poker Online Pennsylvania series, running through to August 15th. Buy-ins for the remaining events range from $400 to $3,2000 – so, we're sure to see plenty of action from the top online poker players in the Keystone State.