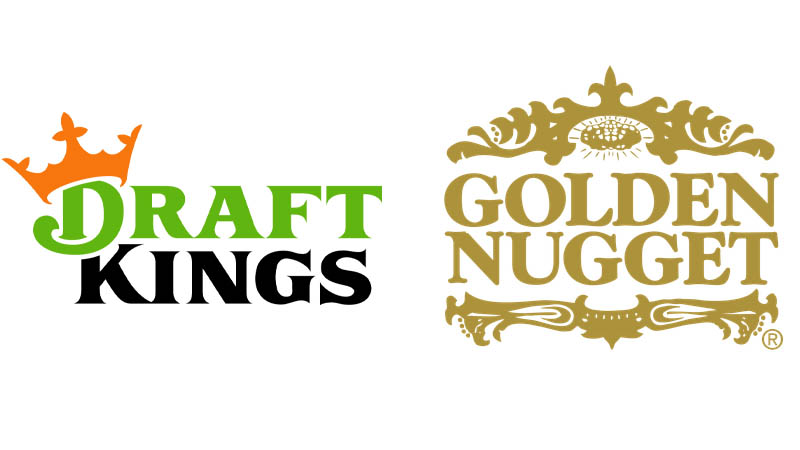 DraftKings is one of the biggest online gaming operators in America – and, it's about to get much, much bigger. Today, the sportsbook and daily fantasy sports operator announced its plans to purchase Golden Nugget Online Gaming. It is an all-stock deal, which is valued at a whopping $1.56 billion.
"Our acquisition of Golden Nugget Online Gaming, a brand synonymous with iGaming and entertainment, will enhance our ability to instantly reach a broader consumer base, including Golden Nugget's loyal 'iGaming-first' customers" – Jason Robbins, DraftKings' CEO
What Is An All-Stock Deal?
All outlets reporting the acquisition are using the term "all-stock deal". This means that Golden Nugget Online shareholders will receive DraftKing shares in return for their Golden Nugget Online shares.
This type of deal allows for the shareholders to experience the success of the acquisition should the shares increase in value once Golden Nugget Online becomes part of DraftKings. However, there are risks involved, as the shares could lose value – something that we think is pretty unlikely seeing how DraftKings' business has flourished in recent years.
Migrating Golden Nugget's Online Platform
It seems that Golden Nugget Online won't be entirely absorbed into DraftKings as accompany, as the press release mentions "cross-sell opportunities". So, it's unlikely that players on the platform will have to find another place to enjoy their favourite online casino games.
Another important piece of information from the announcement from DraftKings and Golden Nugget Online is the fact that Golden Nugget's current technology will be migrated to DraftKings' in-house proprietary platform. This means that Golden Nugget Online will be getting a makeover for its website, at the front-end and the back-end for the benefit of the brand's loyal players.
If you've ever visited Golden Nugget Online, you'll see that it's a little bit outdated. Online casinos nowadays have a much more minimalistic, modern look to them – like DraftKings' website. It will also be powered by a different platform, which could make different games and promotions available to players at Golden Nugget Online.
Potential to Cross State Lines
Currently, Golden Nugget Online and DraftKings operate different areas of the United States. Both companies offer their services to players in New Jersey and Michigan – but only DraftKings is also available in Pennsylvania and West Virginia.
This could mean that Golden Nugget Online will soon make its way into new states, as well. DraftKings is one of the fastest-growing gaming companies in the country, so Golden Nugget Online's casino product will also make its way across America.
A Positive Response on the Stock Market
Since the deal was announced earlier today, both companies have seen a very positive response on the stock market. Draft Kings' stock rose over 3% and Golden Nugget Online increased by 50%.
The deal is expected to close in early on in 2022. Until then, we're likely to see a lot more traders snatching up stocks from both DraftKings and Golden Nugget Online.