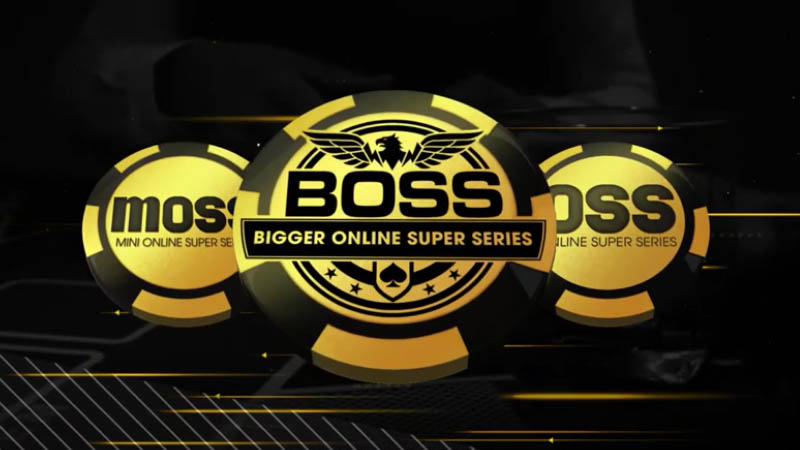 The Online Super Series (OSS) at America's Cardroom is renowned in the online poker world, known for offering players the chance to win millions. This month, it's back and bigger than ever as the OSS Cub3d, which spans three series and has $20 million guaranteed.
MOSS and OSS Events
The MOSS (Mini Online Super Series) started on Sunday, August 1st and will feature over 50 events with buy-ins that are geared more towards players on tighter budgets and microstakes players – ranging from $2.20 to $50.50.
The main event of the MOSS begins on August 7th. It's buy-in is $55 and there's a $500,000 guarantee.
Next, running from August 9th to August 23rd is the Online Super Series, where players will find buy-ins ranging from $16.50 to $1050. The Main Event of the OSS begins on August 22nd and $1 million is guaranteed.
During both the MOSS and OSS, players will be able to take part in satellites that could land them in BOSS events. These are the most lucrative events across the entirety of August OSS Cub3d series.
BOSS Events
In the BOSS (Big Online Super Series), which takes place from August 23rd to August 30th, there will be events with buy-ins of $100 and more. There are some very juicy events on offer this week, with guarantees at $25,000, $50,000 and $200,000.
There is even more than one event that has a guarantee worth $1 million or more:
BOSS #39: $1 million guarantee
BOSS #45: $2.5 million guarantee
BOSS #46: $1 million guarantee
Plenty of Games Available
You don't have to be a NLHE player to get the most out of playing in the OSS Cub3d at America's cardroom. Plenty of PLO and PLO8 events are available across the series.
Several formats are offered, as well. You'll find standard multi-table tournaments, as well as Hypers, Knockouts, Mega Stacks and High Roller events.
Highlights
If you take a look at the schedule for the OSS Cub3d event at America's Cardroom, it's a little bit overwhelming. So, here are a few highlights (aside from the Main Events we mentioned earlier), if you need some direction:
MOSS #15: $30,000 guaranteed, NLHE, $40+$4
MOSS #23: $10,000 guaranteed, NLHE Hyper Knockout, $19.05+$.90
OSS #8: $100,000 guaranteed, NLHE, $300+$20
OSS #14: $10,000 guaranteed, PLO, $20+$2
OSS #15: $60,000 guarantee, NLHE Mega Stack, $200+$15
OSS #34: $400,000 guarantee, NLHE, $1000+$50
BOSS #13: $300,000 guarantee, NLHE, $2,500+$150
America's Cardroom always ensures that players are treated to a fun experience, and the OSS Cub3d guarantees that all types of poker fans are catered to. With a wide range of events at various price points, all online poker players are sure to find an event that they're interested in playing.