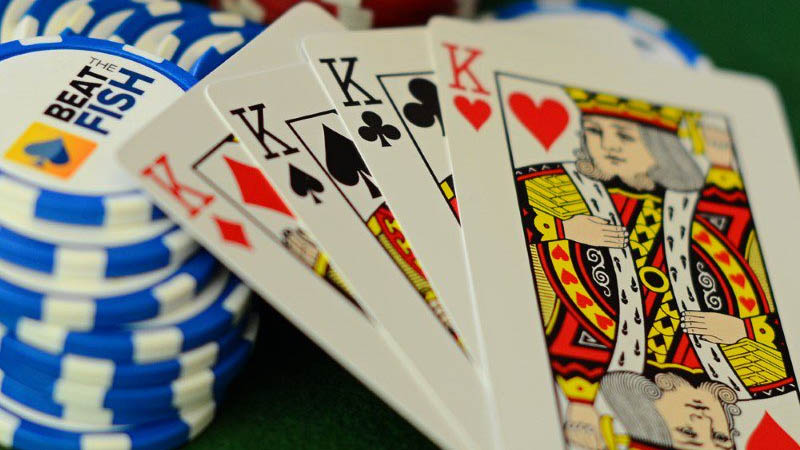 Amidst all of the poker grudge matches and heads up battles, you might have missed news of partypoker's Battle of the Minds' series. Starting May 10th, you'll be able to watch chess champions compete at a combination of chess and poker games.
Every evening from Monday 10th to Saturday 15th May, 2 great players will face each other in a match mixing chess and poker!

Commentaries will be provided by @ginger_gm and @LawrenceTrentIM!

The chess games will be played on chess24 and the poker games on @partypoker pic.twitter.com/AkYe3G0Rdx

— chess24.com (@chess24com) May 9, 2021
It's going to be a very compelling battle of wits and intelligence, as each pair will be competing in blitz games and hyper turbos.
Poker and Chess – An Unlikely Pair
You'll find that many chess players are attracted to poker, with plenty of champions and masters eventually moving from the chess world to online poker rooms and land-based tournaments. They might seem like two totally different games, but there are plenty of similarities that make it easy for chess players to make the transition.
While there is no element of luck in chess, both games require a similar skillset for players to be successful. The best poker players must have highly analytical minds in order to win consistently which is, obviously something required of successful chess players.
Battle of the Minds Schedule
Every night this week, from Monday, May 10th to Saturday, May 15th, you'll be able to watch great minds compete at a combination of chess and poker games. The format for each match-up is as follows:
A 3+1 blitz game (chess)
A Hyper-turbo Heads-Up (poker)
A 5+2 blitz game for 2 (chess)
A Turbo Heads-Up for 2 points (poker)
At the same time, a 10+10 rapid game (chess) and a standard Heads-Up (poker)
All of the poker games will be played on partypoker.com. The chess portion of will be played on chess24.com.
Who Is Taking Party in the Battle of the Minds?
This is the full list of match-ups in the upcoming Battle of the Minds poker and chess competition.
Monday, May 10th: Peter Svidler vs Alexander Grischuk
Peter Svidler is a chess grandmaster from Russia. He is an eight-time Russian champion, and won five gold medals while representing his native country in the chess Olympiad.
He'll be facing off against Alexander Grischuk – a three-time world blitz champion, who became a chess grandmaster in 2000. He also won two team gold medals in the Chess Olympiads.
Tuesday, May 11th: Simon Williams vs Lawrence Trent
Simon Williams is a chess grandmaster from England, and is well-known as a chess commentator for online matches. His opponent is Lawrence Trent, another renowned chess commentator. Like Williams, he's also a grandmaster who hails from England.
Wednesday, May 12th: Mehdi Ouakhir vs. Yago Santiago
On Wednesday, you'll be watching Mehdi Ouakhir, who ranks among the top 10,000 active chess player in the world and a highly successful poker player on the Moroccan circuit. He'll be facing 0ff against Yago Santiago, a grandmaster from Brazil.
Thursday, May 13th: Clément Richez vs. Ilares
Clement Richez is more well-known in the poker world than he is as a chess player. Based in Budapest, he has had successful runs in in the World Series of Poker and the Winamax Poker Tour.
His opponent is Ilares, another poker player who is originally from France but based in Malta. He is more well-known in the online poker world than as a land-based player.
Friday, May 14th: Florencia Fernandez vs. Ali Mortazavi
Florencia Fernandez, an Argentine chess champion, will be taking on the Battle of the Minds challenge on Friday. She'll be competing with Ali Mortazavi, an international master who quite poker to run an e-therapeutics company.
Saturday, May 15th: Maxime Vachier-Lagrave vs. Jules Moussard
Maxime Vachier-Lagrave will be competing against Jules Moussard on Friday. Vachier-Lagrave is a five-time Biel Grandmaster tournament winner while Moussard is a youth champion.
How to Watch
You'll be able to watch the Battle of the Minds competitions on the Chess24 Youtube Channel. Just scroll down to Upcoming Live Streams, and you can even set reminders for the events you want to view.