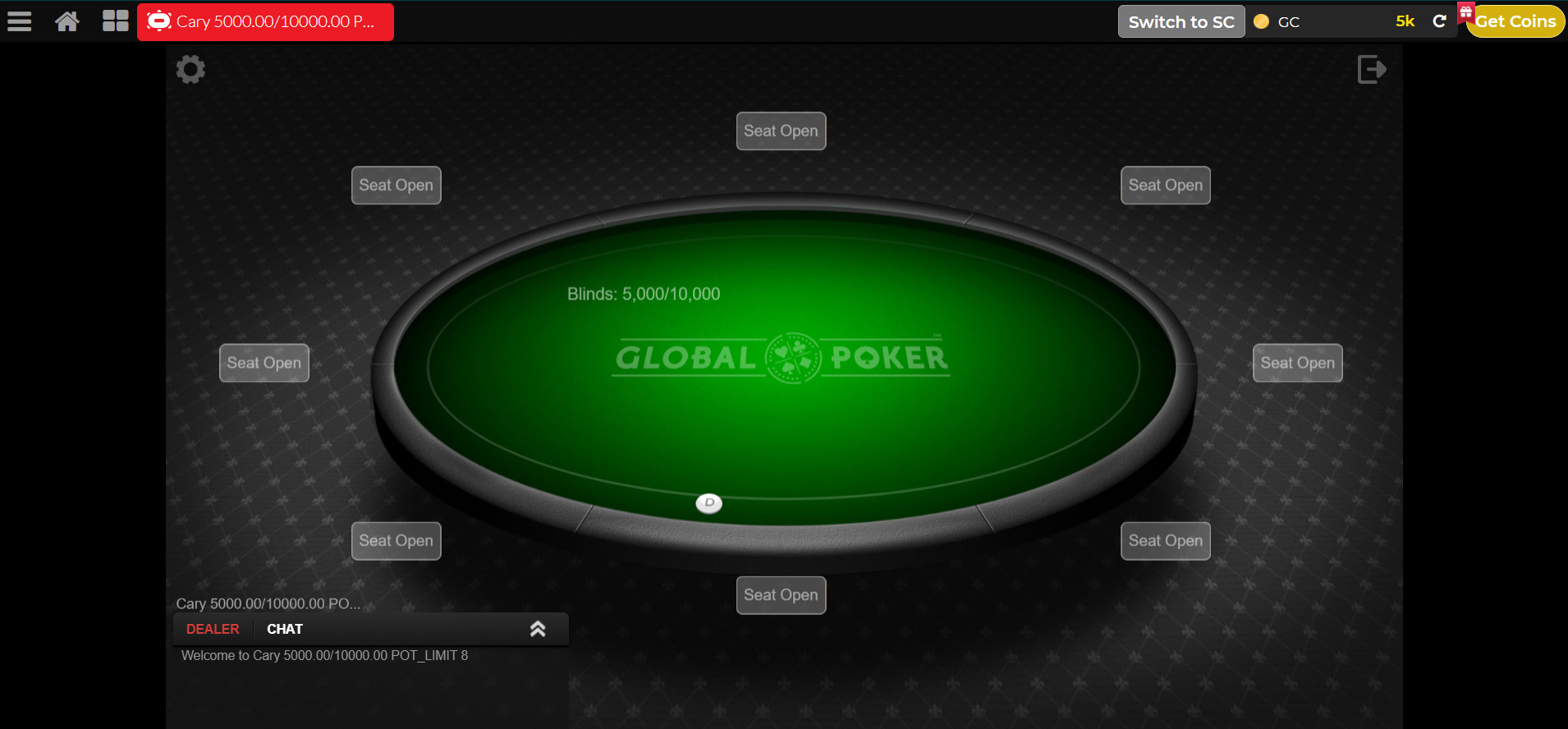 One of the most prominent US online poker rooms, Global Poker, has introduced a new online poker game that will cater to its players from 49 states. The new game in question is Omaha Hi/Lo, which players can access through the sweepstakes-based poker room.
This means Global Poker now has four distinct poker game types — Hold'em, Omaha, Crazy Pineapple, and now Omaha Hi/Lo. The unveiling of the latest addition makes Global Poker a go-to destination for avid poker fans.
Global Poker is thrilled to introduce a new and exciting way to play this classic poker on its poker platform. However, the platform will not produce any Sit N Go Omaha Hi/Lo tournaments currently, meaning players will have to make do with other available tournaments on the platform.

How the Game Works
Whether you've played Omaha poker before or not, you probably know this is one of the most entertaining forms of poker worldwide. However, if you've had some experience, you'll have an advantage since the rules are almost identical.

Omaha Hi/Lo is a so-called split-pot game. That means the pot is divided right in the middle at the game's showdown. One half of the pot goes to the winning hand, which is also the best hand, while the other is handed off to the top qualifying low hand.
Although no qualifications are needed for the best high hand (as there's always one), that's not the case with the low hand.
Omaha Hi/Lo is all about creating the best five-card hand.
Omaha Hi/Lo Games Rise in Popularity
Since Global Poker launched Omaha Hi/Lo games, the site saw a significant rise in popularity of those games. Players have filled more than a dozen tables upon the initial release of the game last week.
Omaha Hi/Lo tables are available for players using either Gold Coin or Sweeps Coin currency, so nothing is stopping you from starting to play straight away.
The eight-hand games feature tables with various limits, ranging from SC 0.10/SC 0.20 up to SC 5/SC 10. The most popular games are those at the limits of SC 1/SC 2 and below, but the site has seen a spike in high-limit games as well.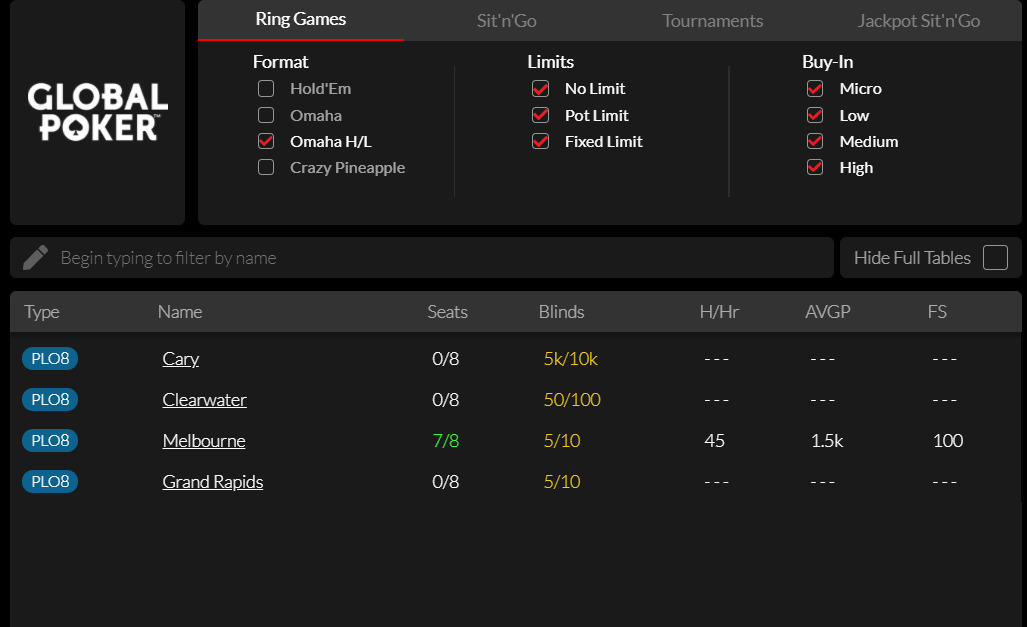 What might surprise you the most is how interested players are in the non-microstakes limits games. What remains to be seen is whether this interest is the result of the current hype or true interest in the game.