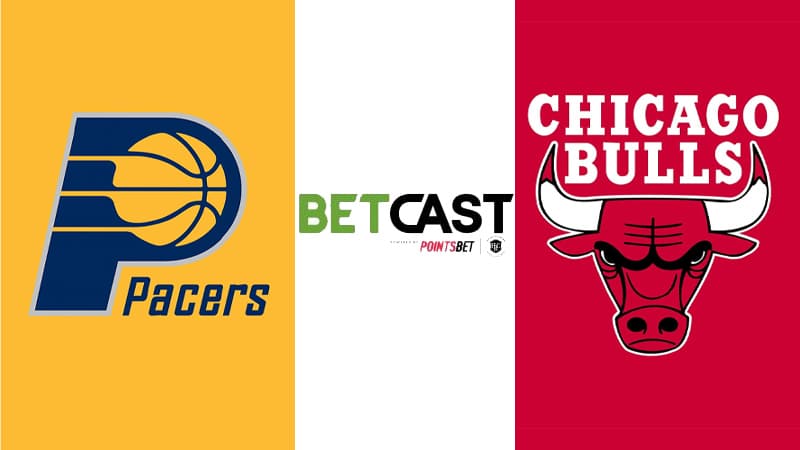 Online bookmakers are working hard to strengthen their relationships with sports leagues across the United States, and NBC is taking things to a whole new level. Tonight, on NBC Sports Chicago, the you can tune in to a BetCast for the Bulls Vs Pacers game.
What Is BetCast?
Presented by NBC Sports anchor David Kaplan, who will be joined by NBA shooting guard Kendall Gill and sports betting analyst Jay Croucher, BetCast will feature live odds on screen. They will be powered by PointsBet – an official partner of the NBA.
🚨 TONIGHT! A special BetCast edition of Bulls basketball on NBC Sports Chicago PLUS ➕ 💲@NBCSportsBet | @PointsBetUSA pic.twitter.com/x9IrY7S9wP

— NBC Sports Chicago (@NBCSChicago) October 26, 2022
Moving money lines, overs/unders and player props are some of the different odds that will be broadcasted on the screen during the game. There will also be a Live Same Game Parlay available on the PointsBet app, which will allow users to wager while tracking odds and other states in real-time. Spectators and bettors will be able to engage with the BetCast on Twitter via @NBCSChicago and @PointsBetUSA.
This is just one of many ventures that PointsBet has embarked on with  the NBA, after becoming a league partner in 2020. PointsBet entered the American betting market in 2019, and quickly made the right connections, as its work with the NBA has really expanded its presence across the country. They have worked together to launch some impressive promotions for local bettors, and the sportsbook's Lightning Bets were a huge hit during the NBA playoffs. So, we're confident that we'll see more interesting betting-related platforms from PointsBet in conjunction with the NBA.
BetCast Schedule 2022
Several other BetCasts have been scheduled for NBC Chicago for the rest of the season:
December 14, 2022: Bulls Vs Knicks
January 4, 2022: Bulls Vs Knicks
March 29, 2023: Bulls Vs Lakers
It's a pretty sparse schedule, but it seems like NBC is still feeling things out. It's likely that more BetCasts will be scheduled once the network sees more demand for betting programming.
Other Betting-Focused Television Programs
More and more networks are experimenting with ways to engage USA bettors via television programming. ESPN launched the Daily Wager special in April 2021, while FanDuel created the FanDuel TV network to air racing and betting content.
"We know the sports fan is evolving in how they use our games and our information, and we need to evolve with them, and provide them with alternative experiences" – Mike Shiffman, vice president of basketball production for ESPN.
This is a very exciting time for the American betting market, and players across the country are sure to see even more unique opportunities to interact with big gaming brands.