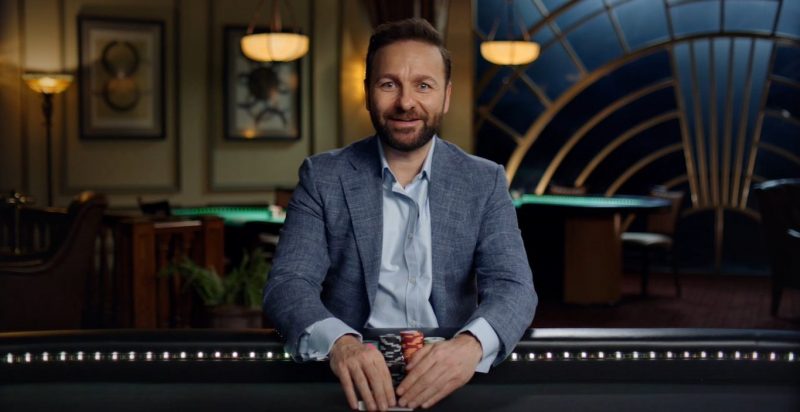 Daniel Negreanu has always been publicly against poker tournaments with multiple or unlimited re-entries. He is a strong advocate of good old times when freezeouts were a standard part of the structure in high-profile poker tournaments.
Negreanu has voiced his concerns against re-entries many times before. However, it seems that the upcoming WPT Five Diamond tournament was the straw that broke the camel's back for him.
Following his displeasure with the above-mentioned tournament for allowing unlimited re-entries, Daniel Negreanu has tweeted that he is considering playing all tournaments in 2020 without re-entering even once.
Daniel Negreanu Against Poker Re-Entries: Keeping the Spirit of the Game
Thinking logically, Negreanu should be in favor of unlimited re-entries. He has tons of cash and would be at an advantage if he could buy into the game as many times as he'd like. Why is he then so firmly opposed?
His main reasoning is that unlimited re-entries can kill the spirit of the game. He claims that players will give their best only if they know they have just one shot, which will positively impact the level of their poker game.
I'm also considering playing all of 2020 with no reentry.

That means I won't cash as often.

Won't make as many final tables, but at least I won't be taking part in something I don't thing should exist, or at least be the norm.

— Daniel Negreanu (@RealKidPoker) December 9, 2019

On the other hand, poker fans argue that even though his cause and reasoning are noble, he might be digging a hole for himself. If other players know that he only brought one bullet to the fight, they might target him early on to try and eliminate him in the early stages of tournaments.
Why Tournament Organizers Go for Unlimited Re-Entries?
The re-entry format has been the norm in prestigious poker tournaments for a while now. Even the World Series of Poker organizers are including more and more re-entry events every year.
The main reason why organizers make use of this debated format is:
To increase the prize pools
To make players happier
Thanks to multiple or unlimited re-entries, the prize pools can grow much more than before. That way, the payouts are higher as well, which is what the players want.
The majority of players also appreciate a second chance, which is especially the case with those who travel long distances to enter a tournament.
Speaking Against Unlimited Re-Entries and Proposing Alternatives
This was not the first time that Daniel Negreanu spoke against unlimited re-entries. He started the same discussion on social media after the 2019 World Series of Poker Europe, disclosing his concerns regarding the new norms in the world of poker tournaments.
At that time, he tweeted:
After this WSOPE I'm strongly considering playing only one bullet in any re-entry tournament.

By going in with a mindset that you only get one shot, I think it can have a positive affect on your play.

Too often me, and others make -EV decisions in re-entry

— Daniel Negreanu (@RealKidPoker) October 27, 2019
However, Negreanu is not just pointing out the things he disagrees with, he's also proposing alternatives. For example, he suggested that tournaments should be paying out the number of players accountable for the prize instead of entries. He argued that a lower number of payouts could decrease the number of late registrations.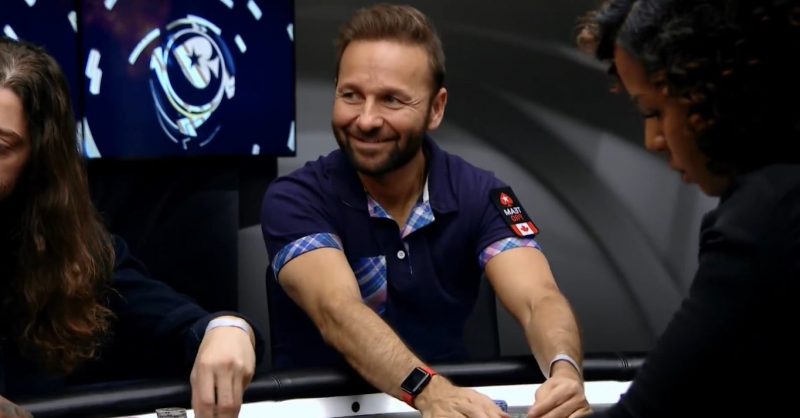 Another alternative is to abolish unlimited re-entries but not get rid of re-entering at all costs. Instead, organizers could allow just one re-entry, which would give players a second chance if they slip and fall early on.
What are your thoughts on unlimited re-entries? Do you think they are causing more good or harm in the world of poker? Do you have any alternatives in mind? We'd love to hear about them. Feel free to share your opinions in the Comments section below.