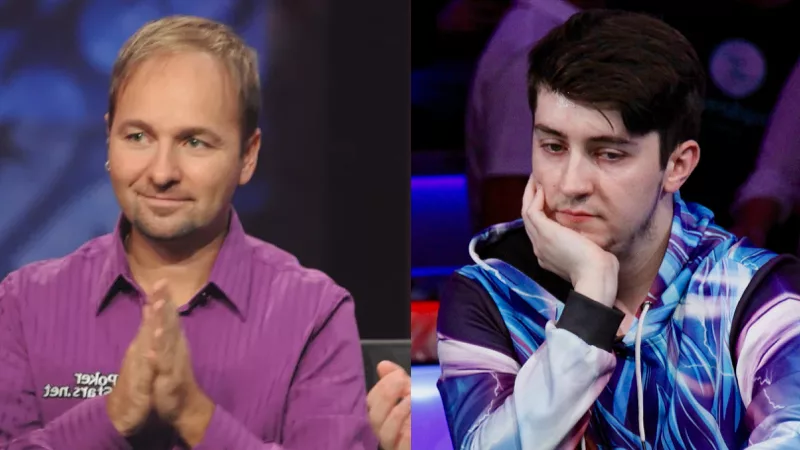 It's been six months since Ali Imsirovic was banned from PokerGO events and many online poker websites after he was discovered to have been cheating on various platforms. You would think that he has learned his lesson; however, it seems that the disgraced pro continues to run his schemes online – and Daniel Negreanu wants to put a stop to it.
Daniel Negreanu's Accusations
Yesterday, Daniel "Kid Poker" Negreanu posted on Twitter about an open secret that Imsirovic has not put a stop to his cheating ways. To add insult to injury, he also continues to brag about how he has scammed money from honest members of the poker community.
Before knowing about Ali Imsirovic's transgressions I thought he was a lifer who loved the game and would be a tournament fixture for a long time.

I'm hearing that he is continuing his antics and is likely irredeemable at this point

All operators both online and live should… https://t.co/J4xY3y91zk

— Daniel Negreanu (@RealKidPoker) March 8, 2023
Spectators in the larger poker community have wondered where this renewed interest in Imsirovic's has come from. Others suspect that there is chatter among the high roller community, as rumors swirl about his continued cheating in online poker games.
A Call On Poker Operators to Ban Imsirovic
While Imsirovic has been banned from a number of big-name online poker sites like GGPoker, he has still be able to play at other, unregulated sites. There is no word on how the high roller community knows that he does indeed continue to play online (likely the bragging that Negreanu mentions) but, if this is the case, it is important that poker rooms do their due diligence and ban the known cheater.
What Can Be Done to Stop Cheaters From Returning to Online Poker?
Poker pro and instructor Matt Berkey names a number of steps that operators can take to prevent cheaters from returning to online poker. Firstly, he notes that KYC protocols need to be completely overhauled in grey markets where banned players like Imsirovic have found a second wind.
Short for "Know Your Customer", KYC protocols allow operators to verify the identity of their players. They check personal documents submitted by the player to show that they are indeed who they say they are, and improving these protocols would help to ensure that banned players are not able to register with other sites using false credentials.
He also mentioned using AI-based RTA detection. This is a relatively new concept that we haven't heard much about before, as operators are still relying on players to report suspicious behavior. So, it would be great to see big brands like 888 and PokerStars, who have already invested lots into fighting bots and the use of RTA software, taking advantage of the advancements in AI technology and take their anti-cheating initiatives one step further.