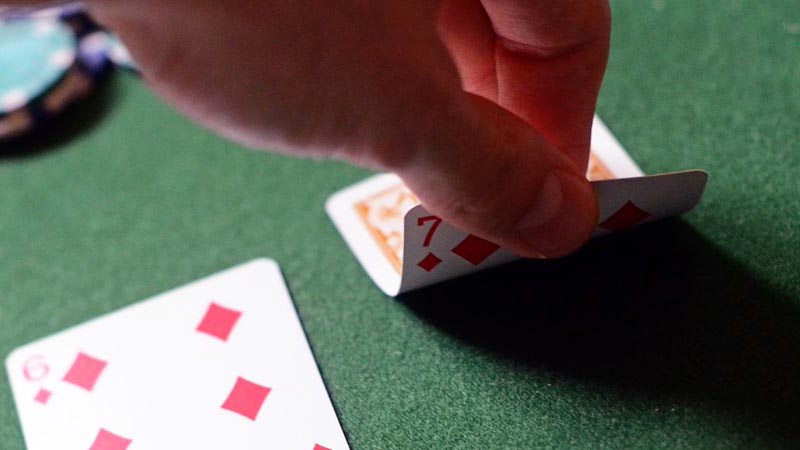 Ali Imisirovic has been cleaning up lately, having won events at the PokerGO Cup, Wynn Millions series and Venetian series since the start of the year. However, he won't be riding that high for much longer as he is forced to defend himself against recent cheating allegations from Alex Foxen.
So, what exactly has Foxen accused Imisirovic of and are his claims founded? We'll have a look at what allegations have been made and how one tweet has sparked some very serious debates about cheating among high roller poker players.
Foxen's Cheating Claims Against Imsirovic
It all started a few days ago with a tweet:
Poker black-list can't come soon enough.
Ali is banned from GG for Multi-accounting and RTA. I have witnessed numerous chip dumps to horses, and many suspicious changes in play from people known to be his horses when deep in online MTTs.

— Alex Foxen (@WAFoxen) April 18, 2022
He then followed up with a thread detailing an instance where Imsirovic had peeked at another player's cards during a PokerGO broadcast. Foxen conducted a simulation of Ali's line, hoping to prove that there is no way he would have check-raised in that hand if he hadn't seen his competitor's hole cards. Then, the next day (assuming he had seen criticism what the online community was saying about him), he showed up to the table wearing sunglasses.
Imsirovic's Play Compared to Mike Postle
While Imsirovic could have genuinely run a "sick line", the claim from Foxen has caused other stories to resurface about the player's suspicious past. In November 2021, it was also rumored that he was one of several players banned from the GGPoker network for using Real Time Assistance software.
Other commenters noted that Imsirovic commonly makes "Postle-esque" decisions. For those of you who haven't heard of Mike Postle, he's the player that was found to have been cheating during live stream poker games in a huge scandal that dominated headlines last year. His case was blown wide open by a commentator who noticed suspicious gameplay from him.

Postle's cheating became the subject of many analysis blogs and videos by experts in the poker industry. So, we're expecting to see plenty of Youtube videos on the topic of Imsirovic in the coming days.
Cheating Claims Among Poker High Rollers
We're seeing more and more player gathering the courage to name names when it comes to high rollers who use less-than-fair methods to win. Poker pro Henry Kilbane recently mentioned that Brynn Kenney and other high rollers use solvers, and even said he saw screenshot of Kenney telling his horses in a Discord group to use specific software when they play.
https://clips.twitch.tv/SmallAnimatedGarageSwiftRage-vQtgmenVzqfYEOK0
There are far more instances of this type of claim, as well. In 2020, Dan Bilzerian accused Dan Cates of cheating in private high-stakes poker games. Earlier this year, Fedor Holz accused online high rollers Seijistar and Selouan of colluding and even Alex Foxen himself has been suspected to soft-playing while at a final table with his partner Kristen Bicknell.
This is certainly a major issue in the poker world,
Is A Poker Blacklist the Solution?
In one of his follow-up tweets, Foxen commented on partypoker's blog, where the brand's Head of Game Integrity Juha Pasanen considered the possibility of introducing a poker blacklist. Foxen supported the idea and, even though there are privacy concerns that will need to be solved before it is implemented, believes it would be the perfect solution to discourage players from cheating and punish those who had been found guilty of doing so.
Another solution would be to establish a commission that would oversee the poker community at large, investigating claims and reprimanding players. This would mean that anyone found guilty of cheating at poker would be barred across the board rather than from specific sites or events.
What do you think about cheating claims in the high roller poker community? Have you ever come across any suspicious behavior from pros? Leave us a comment and share your experience!