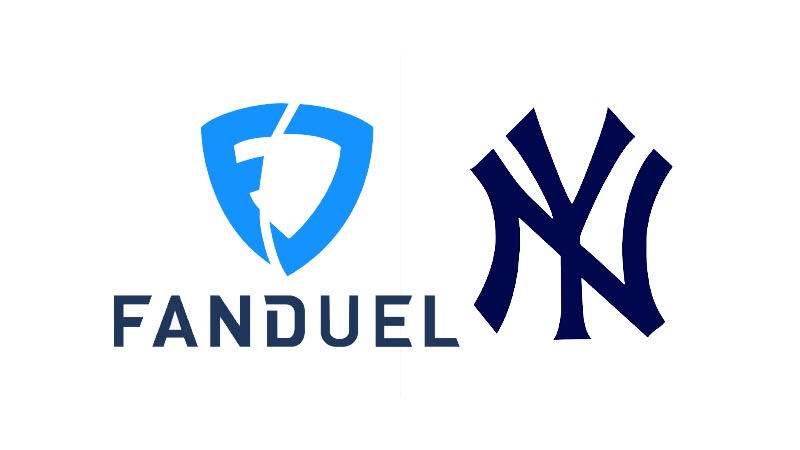 As the sports betting market continues its rapid expansion across the United States, we're seeing more and more sportsbooks partner up with the biggest teams in the country. The latest high-profile partnership has been announced today, as FanDuel has become the official betting partner of the New York Yankees.
What's Involved in FanDuel's NY Yankees Deal
As the official sports betting partner of the New York Yankees, FanDuel will be able to host VIP hospitality accommodation at Yankee Stadium and will have advertising displayed behind home plate during televised games. The two brands will work to integrate their brands to make the betting experience more fan-focused.
"We hope that FanDuel's Yankee Stadium presence and customer engagement will continue to strengthen its brand as a sports betting operator within the tri-state area" – says Michael Tusiani, Senior Vice President of Partnerships for the New York Yankees.
NY is a Winning Market for FanDuel
It makes sense that FanDuel would want to expand its presence in New York, as it has quickly become one of the most profitable betting markets in the United States. In March 2022, over $1.6 billion was wagered in New York with FanDuel controlling 41% of the entire state's handle.
Partnering with the New York Yankees is a sure-fire way to increase those numbers. On average, each Yankees game attracts 24,000 in-person attendees and nearly 300,000 television viewers. It's also one of the most recognizable sports brands in the world, which is sure to boost FanDuel's profile even outside of the baseball community. p
FanDuel's Betting Partnerships Across America
FanDuel is working hard to make itself known in the American sports betting market by appeal directly to sports fans. That's why we've seen the sportsbook teaming up with so many athletes and teams recently. These are some of the most high-profile partnerships that have been struck up with FanDuel:
April 5, 2021: FanDuel Receives official gaming partner status with Detroit Tigers and Red Wings
April 15, 2021: NFL names FanDuel as one of three exclusive betting partners
September 29, 2021: FanDuel partners with Phoenix Suns
January 6, 2022: Buffalo Bills name FanDuel as official mobile betting partner
January 22, 2022: FanDuel named exclusive sports betting partner of college basketball insider Jon Rothstein
February 23, 2022: Buffalo Sabres name FanDuel an official sports betting partner
April 7, 2022: FanDuel named the NHL's first North American sports betting partner
April 8, 2022: FanDuel and Pokerstars partner with Maple Leaf Sports & Entertainment
April 21, 2022: Amanda Serrano partners with FanDuel
FanDuel is making its mark across a diverse range of sports, including boxing, hockey, basketball and baseball. The brand is sure to attract sports fans of all kinds and we're curious to see which markets FanDuel will tap into next.