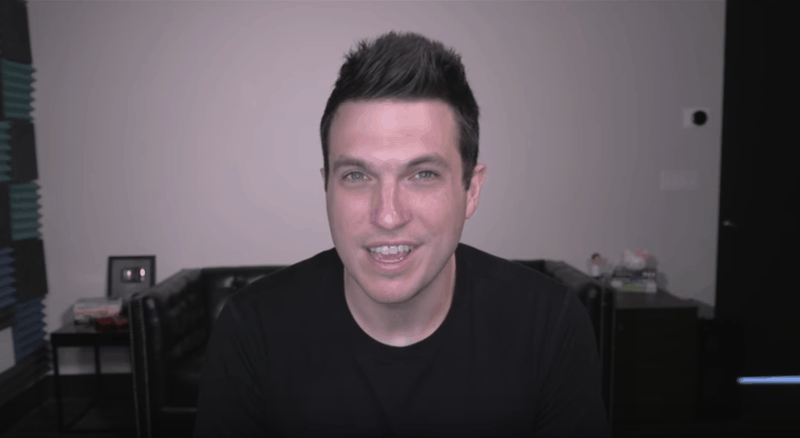 A former professional poker player and YouTube content creator, Doug Polk, has recently said farewell to his YouTube poker channel. Polk created a special video to address his followers and let them know that he won't be publishing any more content related to poker.
Polk Parts Ways with Poker
Doug Polk left his followers in shock when he decided to stop recording poker-related videos for his popular YouTube channel. As he assumed that his fans would have lots of questions about his retirement from creating poker videos, he decided to record a video in which he would explain his decision.
Apart from posting it to his YouTube channel, Polk also shared the news via his new Twitter account. In the video, he said that his love for poker has eventually faded, which is why he has been decreasing the volume of content lately.
Indeed, whoever followed Polk on YouTube could notice his absence from the scene. It was apparent that he was barely present, as he posted a total of two new poker-related videos since October 2019. What's more, during the last couple of months, Polk was more interested in topics like "Mike Postle Cheating Scandal" than the actual game of poker.
Will Polk Leave YouTube for Good?
Even though Doug Polk decided not to record any videos about poker anymore, he doesn't plan on quitting YouTube altogether. In fact, he intends to become more active than ever and cover different topics using different accounts. For example, he is really interested in entertainment in general, as well as the always-inspiring politics.
What's up guys, Doug Polk here. I've changed my Twitter handle to @dougpolkvids.

I'm now making daily videos here: https://t.co/rrCdmb2Lwg

If you're interested in poker content, check out my poker channel here: https://t.co/XmTUO8ylW6

or Upswing Poker: https://t.co/3S9Gj3hKPi

— Doug Polk (@DougPolkPoker) March 18, 2020
The former poker pro was honest and admitted that he was recording videos about poker solely for the process of creating videos, while he was slowly losing interest in the poker world.
Today, he has a new YouTube channel where he already posted more than 20 videos. He quickly managed to gather around 30,000 subscribers, and the number keeps increasing on a daily basis. In his latest videos, Polk talked about numerous hot topics, one of them being the democratic race for the presidency. Of course, he has also discussed the most popular subject these days — coronavirus.
Doug Polk Refuses to Be a Poker Pro Forever
After the video about parting ways with poker went viral, people are wondering how it is possible that a successful former poker player suddenly chooses to talk about something else. After all, being good at poker made Doug Polk famous in the first place.
During his professional poker career, Polk won three World Series of Poker bracelets. No-Limit Hold'em was his area of expertise, and his prosperous years were 2014, 2016, and 2o17. The last one was the one to remember, as Polk cashed $3,686,865 in the $111,111 High Roller for One Drop No-Limit Hold'em tournament.
Apart from stating that he simply doesn't love the game anymore, Polk mentioned that one reason behind it was the appearance of the so-called "solvers". For those who know nothing about this, a solver is a piece of software that calculates "optimal" solutions to a particular poker scenario. Polk couldn't hide his disappointment about the direction in which the poker community is headed:
"I think that if we look at anything digital, it's going to get harder and harder, and you have to be super careful where you play. Tournaments are probably still pretty safe. For online cash games, you should be super scared of where you play. I think live poker will basically always be good."
If we take a look at the current state of affairs, we can say that it's good that Polk decided to leave the poker world since online poker is all we've got now. Hopefully, his new journey will be even more successful than the previous one, but even if it doesn't, at least his heart will be in the right place.