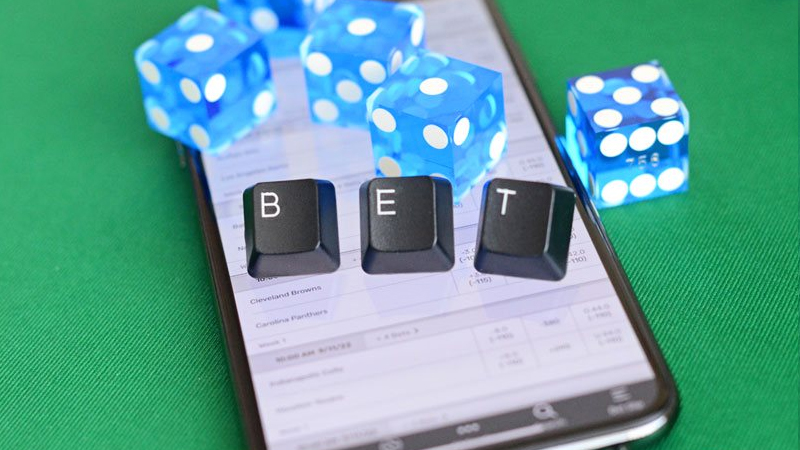 Georgia has some pretty restrictive laws regarding gambling in all of its forms – but, that could soon change. Lawmakers in the state have just introduced the Georgia Sports Betting Integrity Act which would give residents the ability to bet on sports online.
About The Georgia Sports Betting Integrity Act
Legalized sports betting did not make it through the last legislative session, but lawmakers in Georgia were not about to give up easily. Billy Hickman, Clint Dixon, Brandon Beach, Ed Harbison and Freddie Powell Sims have come together to author a bill that would make the legalization of sports betting – and the millions of dollars the market would generate – hard to resist.
The bill simply lays the groundwork for the state of Georgia to begin preparing for the legalization of online sports betting. Firstly, it would create the Georgia Sports Betting Commission, an entity that would oversee and regulate the new market.

It would also issue between 9 and 18 Type 1 sports betting licenses to eligible operators, and states that online betting revenue will be taxed at a rate of 20%. In addition, self-service betting kiosks will be permitted in licensed liquor stores, lottery retailers and coin-operated amusements venues.
History of Gambling in Georgia
Georgia is not known for its thriving gambling market – quite the opposite, in fact. Currently, only three forms of gambling are legal: bingo, raffles and the state lottery.
It was all the way back in 1877 when all forms of gambling were outlawed by Georgia lawmakers,  including selling lottery tickets. It was almost 100 years later that charity bingo games and raffles were legalized in 1976. In 1993, the Georgia Lottery was launched – and little progress has been made since.
It has only been in the past few years that Georgia lawmakers began attempting to legalize gambling in the form of sports betting. While sports betting bills SR135 AND SB142 were approved by a House committee, they did not reach the House floor and there hasn't been much movement until now. Fortunately, the future of legalized online sports betting in Georgia is looking bright.
How Likely Is It That Sports Betting Will Be Legalized in Georgia?
It is looking more and more likely that sports betting will be legalized in Georgia this year. Many of the issues that lawmakers faced last year are no longer hurdles, so residents of the Peach State could look forward to being able to wager on their favorite teams sometime soon.
Previous efforts to legalize sports betting in the state of Georgia were hampered by a lack of bipartisan support. However, the upcoming bill won't suffer from the same drawback, as both Republicans and Democrats worked together to author the Georgia Sports Betting Integrity Act.
Another thing that the act has going for it is that it would not require a constitutional amendment. This would make the process of legalizing sports betting much quicker since it would not be put to a public vote; however, it could draw criticism from those who believe that legalizing gambling of any kind in Georgia requires a constitutional amendment to be made.
The bill's authors and supporters are very optimistic about bringing legalized sports betting to Georgia, and we will keep you updated as the Georgia Sports Betting Integrity Act makes its way through the legislative process.