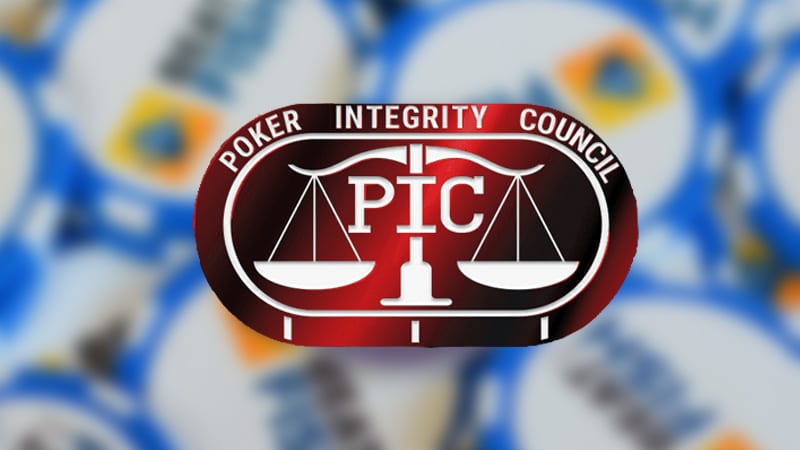 Cheating is becoming a more and more prevalent problem in the online poker world, and cardroom owners have finally had enough – but, are their efforts going far enough? Recently, GGPoker has come under fire for "extending an olive branch" to previously-banned players, as the poker community does not agree with letting confirmed cheaters back onto the platform.
What is the Poker Integrity Council?
In July 2022, GGPoker launched the Poker Integrity Council, which would identify and blacklist players who were found to be cheating. With Jason Koon as the ambassador and other top pros like Fedor Holz and Andrew Lichtenberger as voting members, the council would take a four-pronged approach to cheating.
Detection: A high-stakes player found to be engaging in suspicious behavior, such as collusion, using bots, ghosting or working with real-time assistance software, would be flagged.
Review: The player's hand history would be reviewed by Jason Koon and the rest of the council.
Ruling: A vote is held and the majority of the council determines whether or not disciplinary action is needed.
Disciplinary Action: If a player is found guilty of cheating, there are five options – a warning, account suspension, permanent ban from GGPoker, permanent ban with confiscation of funds and being placed on an industry blacklist which excludes them from being able to play in all major live tours.
Initially, the council was well-received by the poker community. Players across the web were pleased to see that an operator was finally taking serious action against cheaters.
"I joined GGPoker with an important objective in mind; to help the GGPoker team make their poker games more secure and fair than ever. It's an honour to launch the Poker Integrity Council and take another massive step in ensuring online poker is safe for all players" – said Koon.
As cheating has become more prevalent, there has been an exodus of casual players. Many members of the online poker community felt that games were becoming unbeatable because of cheaters, and decided to take themselves to live poker games or stop playing altogether.
GGPoker's Amnesty Attempt
This week, GGPoker made an announcement on Reddit about its new plan to potentially let banned players back on to the site. This movement would begin on August 15th, 2022, giving banned players the ability to submit an application to have their accounts reinstated.
Applicants will need to include their GGPoker username, full name, date & reason for the ban and a copy of their Proof of Identity. The announcement makes no mention of requiring the banned player to make a statement about their cheating or asking how they intend to go forward in an honest manner. So, the poker community is quite concerned about the olive branch that is being extended.
Reactions from the Poker World
Across forums, Twitter and Reddit, poker fans are disappointed with GGPoker's decision to reinstate the accounts of banned players. Some reactions include:
ABSOLUTELY SICKENING!
Instead of @CrownUpGuy and @JasonKoon doing something with "INTEGRITY."
They're TOTALLY COMPLICIT allowing KNOWN CHEATERS to not only continue to ruin the game. But, @GGPoker is giving them a special invite to return.
CRICKETS from @RealKidPoker as usual. pic.twitter.com/3UX6BFX7x5

— Karen Kessler AKA: The Chop Saw (@thekarenkessler) August 1, 2022
So the Irony Council, sorry Integrity Council statement is basically just a GG poker marketing move and a guide on how to get back to paying rake in their site after you've been caught cheating on it? Never change world. pic.twitter.com/WAKFPKiez2

— Thallo_Poker (@Thallo_Poker) August 1, 2022
Sorry , I expected more from the council. Why do they deserve a second chance at stealing. Does not make me feel safe at all.

— Roel van der Sanden (@RvdS2108) August 1, 2022
This announcement comes just days after Bryn Kenney, who was rumored to be cheating earlier this year, reappeared at GGPoker, making the final table of the site's Super Millions tournament. As such, the poker community is suspicious of the brand's invitation to banned players.
GGPoker's Response
GGPoker has not made an official statement about the criticism yet, but Jason Koon has replied to Twitter comments:
On July 5th we mentioned this. Players are welcome to apply for review, (this does not mean all applications will be accepted). Many players have been banned for 2+ years for infractions like extensive preflop charts, that don't deserve life. Heavy cheaters are gone for good.

— Jason Koon (@JasonKoon) August 1, 2022
His argument that players who have been banned for several years for "minor" infractions does make sense. So, we hope that the council will be extensively reviewing each case to ensure that the previously banned players who apply are actually on the straight and narrow nowadays.
He also noted that "heavy cheaters" will not be reinstated. This means players who have been found guilty of the following will not be permitted back on GGPoker:
Frequent use of real-time assistance software
Severe collusion like card sharing and chip dumping
Using bots
Playing with multiple accounts
Trespassing on the site after they have been banned
What do you think of GGPoker's Poker Integrity Council, and its decision to review player bans? Leave us a comment and let us know!