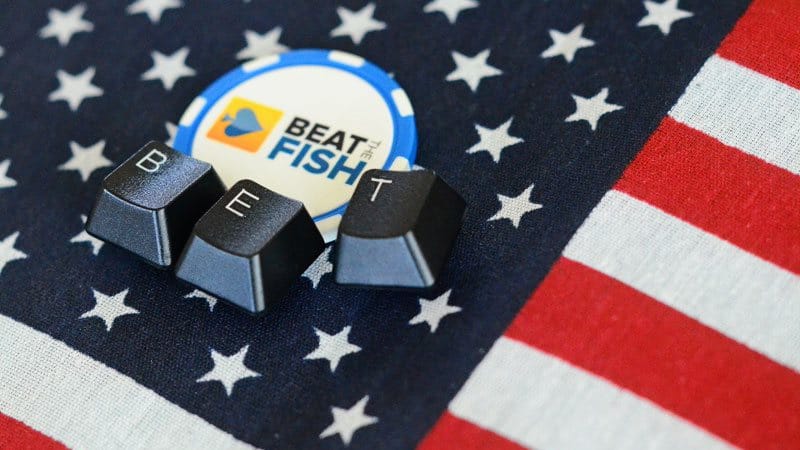 After years of trying to get sports betting bills past the state Senate, Massachusetts lawmakers have finally agreed to legalize and regulate sportsbooks. There is no word yet on an exact launch date, but we're expecting it to come sometime in early 2023.
Agreement to Legal MA Sports Betting Reached at 5am
The decision to pass a sports betting bill in Massachusetts has come as a surprise, as it seemed as though lawmakers were not keen on the idea. It was only at 5am this morning that policymakers in the state reached an agreement that would permit betting in Massachusetts on both collegiate and professional sports – a very close call, as the 2022 session was about to close.
I am proud to announce that the Sports Betting Conference Committee has reached an agreement on legislation that will legalize wagering on professional and collegiate sports in Massachusetts, bringing the immense economic benefits of a legal sports betting industry to MA. (1/2)

— Speaker Ron Mariano (@RonMariano) August 1, 2022
A tax rate of 20% will apply to online sports betting operators while retail operators will pay 15% in taxes on their earnings. In additional, all license holders will be required to pay a $5 million licensing fee which will generate over $70 million initially.
The Long Road to Legal Sports Betting in Massachusetts
It has taken quite a long time for Massachusetts lawmakers to finally approve legal sports betting in the state. It was back in 2019 that the concept of legalizing sports betting was introduced in MA. Bill H4887, an economic development bill, included sports betting but the Senate wanted the betting language removed before passing the bill.
By 2021, several other sports betting bills were launched. While the House was on board with all of them, the Senate was not convinced and stalled them.
In 2022, a poll published in the State House News Service found that 60% of residents support sports betting. With public opinion changing about sports betting, more and more lawmakers in Massachusetts started to see the appeal of legalizing the activity. So, it shouldn't be too surprising that the state Senate finally came around to the idea.
Bringing Sports Betting 'Out of the Shadows'
Lawmakers in Massachusetts have recognized that residents will be wagering on sports regardless of it is legal in the state. Many residents travel to other states to take part in sports betting. In fact, data from DraftKings found that 35% of all wagers on the Boston Celtics' playoff run that were made in New Hampshire actually came from residents of Massachusetts.
"We legalize it, we bring it out of the shadows and also we'll be bringing those people back who are going to Rhode Island, New Hampshire and Connecticut and New York. We're surrounded by it, so why not legalize it, regulate it and get the tax revenue from it" – says Representative Jerry Parisella.
As for when sports betting in Massachusetts will be launched, it's unlikely that will happen before the end of the year. Many states set a deadline of launching betting by the time the upcoming Super Bowl – so, we'd imagine that, at the earliest, February 2023 will be the launch date if everything goes smoothly.