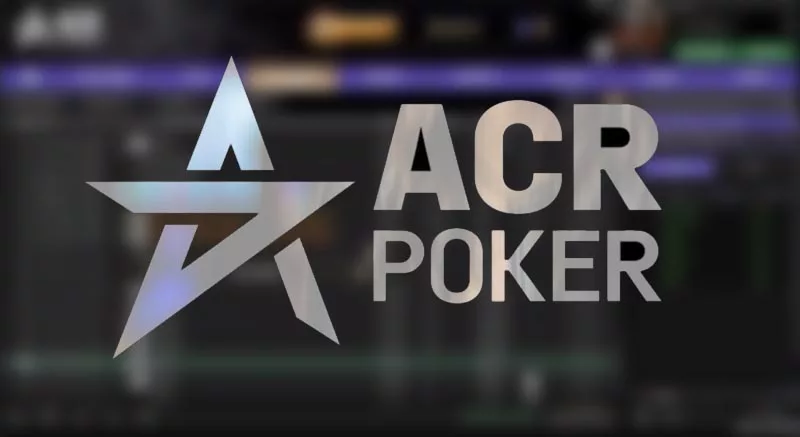 Americas Cardroom is already one of my favorite online poker sites, and things have just gotten even better. The brand has just launched a new website design and software update, which comes along with a shiny new name – ACR Poker.
Americas Cardroom's New Look
If you visit the site today, you'll have quite the shock. Gone is the vibrant red and blue color scheme, which has been swapped for a more subdued black-and-white look.
Luckily, everything else still works the same way. You can easily find out about the latest promotions and tournaments, so there's nothing to worry about while browsing the website.
"Visual designers, full-stack developers, copywriters, content publishers, search engine optimizers and more all played an instrumental role in delivering this project with remarkable speed and unwavering commitment. Without their collective expertise and relentless drive, the success of this redesign project would have remained beyond reach." – Bob Garcia, ACR Poker's Product Owner
It's on the downloadable online poker client where you'll see the big changes. Among the updates in the latest release, you'll find:
All promotions, blogs and new tournaments located in a featured slider
A more spacious lobby for easier browsing
Cash games now grouped by stake
The ability to filter out full tables
A new waitlist feature
More filters in cash games, with the ability to store your preferences
Tournament filters revised to resemble cash game filters
Improved Online Poker Tournament Experience
Over the years, players at ACR have bonded over one common complaint: tournament filters. Well, there's no need to fret anymore, as the company has completely revised its online poker tournament listings.
The tournament lobby at ACR is now widget-based, and it is completely customizable. This means that you can cater your online gaming experience to suit your own preferences and organize the lobby in a way that's perfect for you. You can choose what you want to see and when.
One of the standout improvements is how multi-day events are now organized. All of the flights for a single event are contained in a dropdown menu, so you don't have to go searching through to entire schedule just to find the day that you want to enter.
There is also a new Your Tournaments Section. You can easily pin any tournaments that you want to play in to this section for quick access later.
More Changes to Come
This is just the beginning of this new, modern era for ACRPoker. The brand has announced that more changes are planned, including a way to customize the configuration of your widgets based on tournament status.
And, if we know anything about ACR, it's that they love to throw a tournament. So, we're expecting some kind of big event to celebrate these exciting new updates. If you're new to ACR Poker, be sure to use the correct referral code to maximize your bonus.