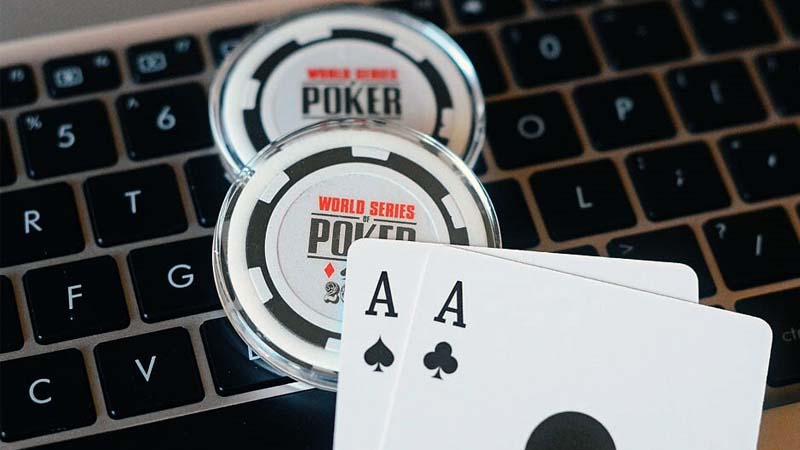 Ivan Zufic of Croatia has won is his first World Series of Poker in the $500 Mini Main Event at GGPoker. After outlasting 15,205 players from around the world, Zufic has landed himself a payout worth $843,460.
Zufic's WSOP Win
During the final day of the $500 Mini Main Event, Ivan Zufic played for more than 16 hours before landing himself in the top spot – 11 of which were before the bubble burst. However, it was only another hour after that when the final table got underway.
Zufic began the final table as the chip leader, but he was quickly overtaken when Suraj Misha eliminated Fedor Kruse. The blinds had increased into the millions, so it became a very volatile game with huge pots being passed back and forth between players.
Once Zufic found himself playing heads-up against Mishra, they were fairly even in terms of stacks, but this didn't last long. In the final hand of the tournament, Mishra had just nine big blinds and went-all with a pair of twos. Zufic held A9 and met an Ace on the flop to land himself the win.
The final table payouts are as follows:
| | | | |
| --- | --- | --- | --- |
| Place | Player |   | Prize |
| 1 | Ivan "zufo16" Zufic | Croatia | $843,460* |
| 2 | Suraj "M26GreenWood" Mishra | India | $586,157 |
| 3 | Daniel "BaccaratKing" Neilson | Australia | $401,635 |
| 4 | Daniel "GiveUp1905" Saugspier | Germany | $275,200 |
| 5 | Oleksii "Cold_play" Kravchuk | Ukraine | $188,567 |
| 6 | Derek "XrayEyes" Miller | United Kingdom | $129,206 |
| 7 | Troy "iLOVEfantaxo" Mclean | Australia | $88,532 |
| 8 | ROYAL "BLACKPAPAYAA" PEK | Singapore | $60,662 |
| 9 | Fedor Kruse | Austria | $41,566 |
The $25M Main Event Comes Next
The first flights for the $5,000 Main Event are already underway. They are 22 Day 1s that players will be competing in before the final day which takes place on August 30th. The prize pool is guaranteed at a whopping $25 million.
Each player is only given three bullets, and each Day 1 will consist of 15 levels. Each flight takes place at 7pm GMT from August 16 to August 23, and there will be an additional flight taking place from August 24 to August 29 at 2pm GMT.
An Opportunity for New Players to Shine
When looking at the names of the players at the final table, you'll notice that they aren't all that familiar. Normally, in a WSOP Main Event, you'd find players who already have millions of dollars in tournament winnings to their names, but this doesn't seem to the case this year.
There are many players who placed highly in the Mini Main event that we've never seen on the WSOP circuit before. It's quite an interesting shift, as last year's WSOP Main Event had big names like Dario Sammartino and Hosein Ensan at their final tables.
This may not be the case in the actual Main Event, though, as the buy-in is ten-times more expensive than the Mini Main. It's likely that many of the major pros are saving themselves for August 30th, when they'll be vying for their share of a $25 million prize pool.