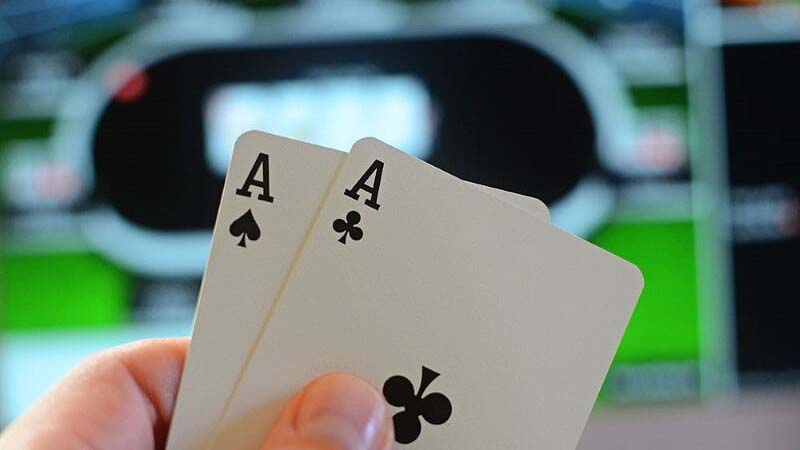 The global pandemic, social distancing, quarantining, and the closure of casinos and cardrooms have been devastating to live poker games, particularly friendly home games. Live poker mixes close physical proximity with objects that are passed around between hands. That's a perfect example of what not to do during a pandemic.
As a result, many of the largest online poker sites are catering to home poker players bringing their games online. If you want to bring your regular home game into the online world, there are plenty of easy options to do so.
Many of the top online poker sites are now offering the ability to host private cash games and tournaments so you and your friends meet up in the virtual world and enjoy some fun on the felt.
Here are the best options for online home games available on the web.
Home Games at BetOnline Poker
At BetOnline Poker, you can build your own poker night so you and the gang can get back to your regularly scheduled home game. It's a pretty simple process, but not automated. You have to fill out an online form in order to request an online poker room for you and your friends.
At BetOnline, you can choose from NLHE, PLO or PLO8 for your home game. You have the option of 6-max or 9-max and you can pick from the following stakes:
You choose a name for your table and set a password. Then, once your table has been approved, your friends can simply enter the credentials and get playing together.
Poker Clubs on PokerStars
PokerStars features a Poker Club option, where you can get all of your friends involved in an online game. It's quite simple to set up.
Just click on the Home Games tab and select "Create a Poker Club". It's a bit tricky to find, as it's hidden under the "…" menu on the right-hand side of the screen.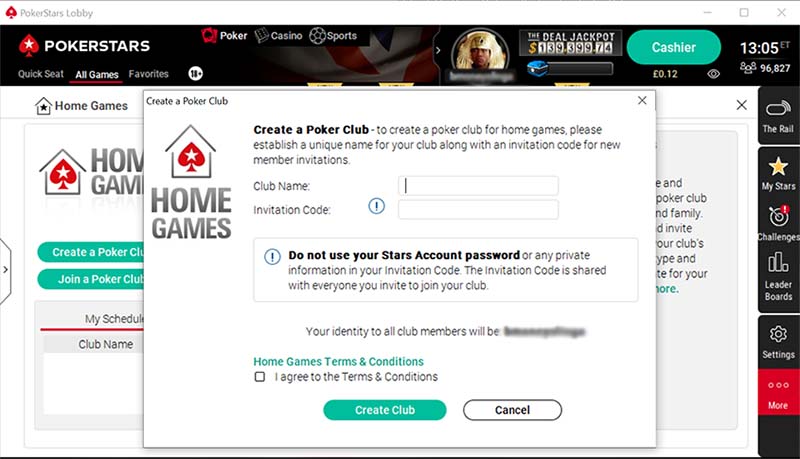 Here, you'll be able to name your club and choose a unique password for your invitees. You can invite your friends to your Poker Club by sending them your Club ID number. Or, if you know their usernames, you can search for them.
PokerStars offers plenty of options when it comes to types of games that you can play in your poker club. Both tournaments and cash games are available, and you can play the following variants:
Texas Hold'em
Omaha (and Omaha Hi/Lo)
Stud (and Stud Hi/Lo)
Draw Poker (5 Card, 2-7 Single and 2-7 Triple)
HORSE
Badugi
Private Poker Tournaments at America's Cardroom
At Americas Cardroom, you can host private tournaments that your friends can take part in. There are plenty of options available, so you can play in NLHE, PLO and PLO8 tournaments here.
For Americas Cardroom, you also have three structures to choose from:
Fast: average time 60 minutes
 Medium: average time 90 minutes
Slow: average time 180 minutes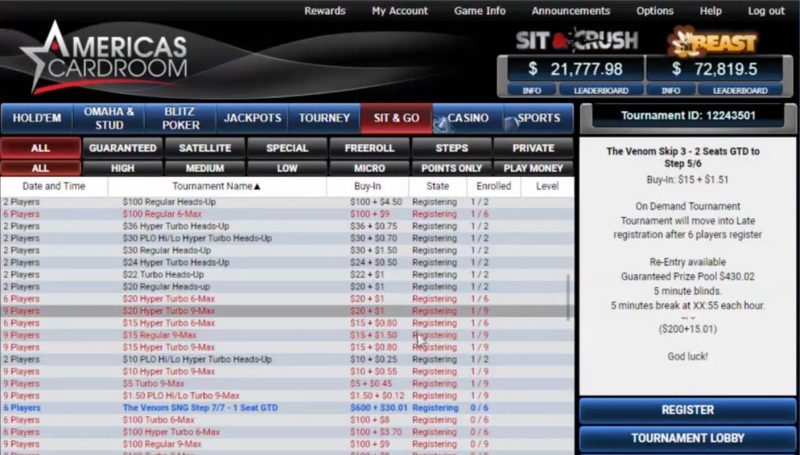 Club Games at Partypoker
Club Games are a new option for players at Partypoker, allowing you to compete against your friends – on both mobile and desktop devices. You can create your own club using the "Club Games tab" on the desktop platform, and get started inviting your friends right away.
You can create up to 5 clubs, but there's no limit to how many players can be involved. Stakes up to $1/$2 are available in regular games and up to $5/$10 in high roller games.
"It's great news that everyone will now be able to play with their mates in club games on partypoker and from their mobile too, which is unique to the site" – Sam Trickett, Team PartyPoker. 
Currently, just cash games at available in Partypoker Club Games. Tournaments are on their way soon.
Private Home Games on 888 Poker
It's just as simple to start a home game on 888 Poker. From the lobby, just select "Extra Games" and select "Create a Game".

Unlike PokerStars' home games, 888 doesn't require you to start a club first. So, you can get straight to playing in your game or tournament right away.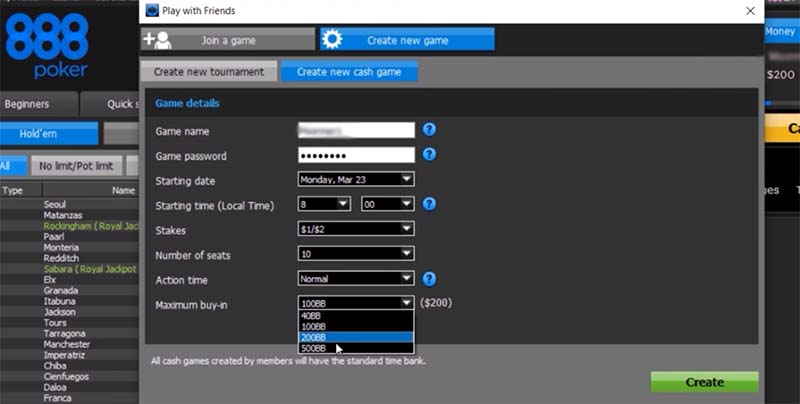 Your options are little bit more limited here, though. You can only play Texas Hold'em on 888 Poker in your tournaments and cash games, but you can set buy-ins, prize pool structures, re-buys, add-ons, and frequency.
To invite your friends, you can forward the invite to your friends. Alternatively, you can just share the game name and the password with your friends directly.
Private Tournaments at Unibet Poker
At Unibet Poker, you can set up your own online poker tournaments, but there isn't very much flexibility. You can't play on the fly, as you have to submit a form at least 48 hours before your tournament is set to begin and you have to have at least 6 players involved.
There are other stipulations, as well. The minimum buy-in for a private tournament is 1 euro and the maximum is 50 (this means no play-money), and you can only host two private tournaments a week.
The upside is that the Unibet private tournaments can be played on either mobile or desktop devices, whereas PokerStars and 888 can't be accessed on smartphones or tablets.
What About Mobile Home Poker Games?
Most online poker sites don't offer players the ability to play home games using their mobile phones – but there are two exceptions. Unibet and PartyPoker's private games are available on both mobile and desktop platforms. So, if one of your regular poker buddies doesn't have a laptop, then it's best to look into one of those site's private games.
Video Chat Options for Home Poker Games
To get the authentic home game experience, you'll want to be able to have the usual banter with your friends and even see their faces.
There are plenty of apps that provide you with the ability to chat face-to-face with your friends while you play poker online.
You have dozens of programs to choose from, but I find that Zoom, HouseParty, and Skype are best suited to poker home games. They are all available on iOS, Windows and Android as well as on mobile and desktop. So, you can cater to everyone's individual home game setups.
Remember, there may be a little bit of a delay on your video chatting app. As a result, try not to give too much away when reacting to hands at first, at least until you figure out how long the delay is.
Finally, if you're ready to play online poker for real money, visit our extensive online poker reviews page, which are personalized for your location and are the largest you'll find anywhere.