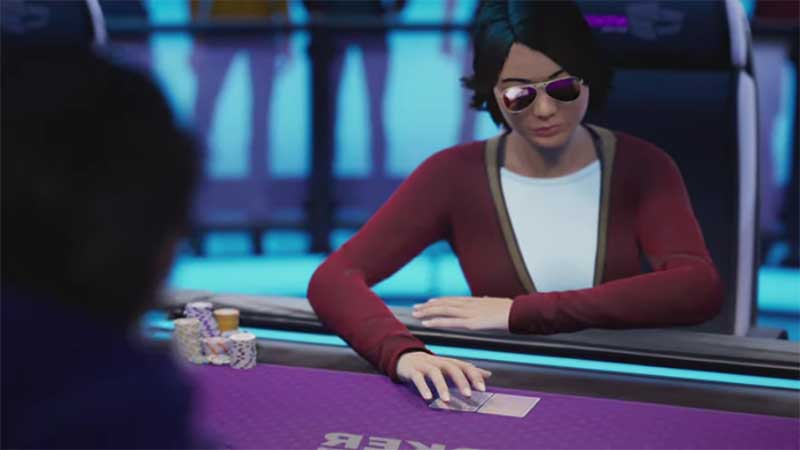 It's not often that you see poker made available on video game consoles. Tournaments and cash games are usually reserved for real-money poker sites and mobile apps, but indie developer Ripstone will be bringing poker back to the console gaming market with its upcoming release, Poker Club.
The studio, known for creating video games based on pool and chess, has announced its plans to launch "the most immersive poker game ever made" for the following consoles:
Playstation 5
Xbox Series X
PC
Nintendo Switch
Playstation 4
Xbox One
Top-Quality Gaming Experience
To create an authentic experience, the game will feature a first-person perspective but players will also be able to switch between camera modes including top-down viewing and cinematic angles.
While Poker Club will be made available on current consoles, it is on the next-gen machines where this game will really shine. The game will feature Ultra HD 4K visual and make use of Playstation 5's advance haptics to make for a more realistic feel.
"Whereas before in game development you had to pick and choose your battles: are we going to target high frame rates / top-end visual features / high rendering resolution / etc. With the power of these new consoles, we can choose everything, it's a no-compromise experience" – Phil Gaskell, Poker Club's director.
Various Game Modes
Poker Club players will be table to take part in online Texas Hold'em ring games and tournaments with plenty of variations available. Single table, multi-table, freezeouts, turbos and bounties are all available in the tournament selection, and private games are fully customizable.
In addition to playing in individual cash games and tournaments, you take on the challenge of building an entire career as a professional poker player. Similar to sports games like FIFA and NBA2K, you can enter Career Mode where you create your own character that makes their way from modest home games to worldwide tournaments.
There will be 7 different settings for the games in Poker Club, ranging from grungy basements to high-class venues. As players progress in their poker career, they will participate in games across these locations to signify their rise to fame.
Take a look at the teaser trailer below:
Playing for Real Money
Since you're playing Poker Club on video game consoles, the money that you're playing with is no more valuable than Zelda's rupees or Animal Crossing's bells. You won't be able to wager with real money on Poker Club, but the game still offers a fun and exciting experience.
No official release date has been announced for Ripstone's Poker Club, but it's expected to be available later this year. If you're really eager to play poker on your console in the meantime, Pure Hold'em (2015) is highly recommended for PS4 and Xbox One players while PokerStars VR is a popular game among PC players (if you own an Oculus).