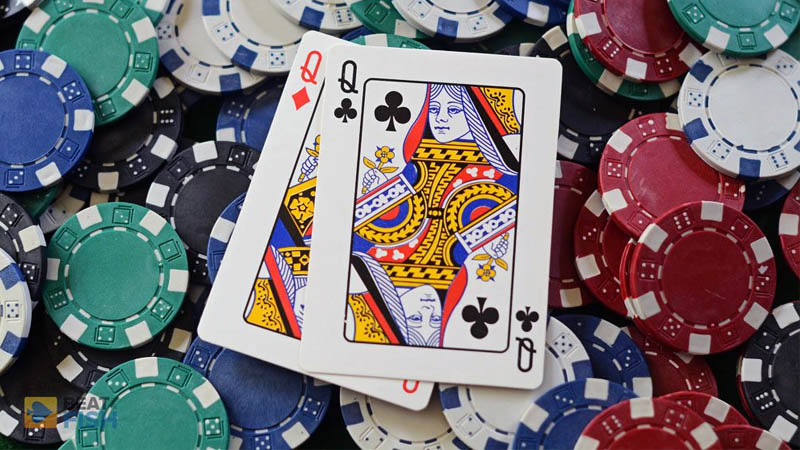 Getting started playing live poker can be pretty overwhelming, especially for a woman.  I certainly felt this way when I started out, but I've received lots of great advice that helped me make myself feel more at home.
So, if you're a woman who wants to experience playing live poker but are having some doubts, here are a few lessons I've learned over the years that I'd like to share with you.
Play Somewhere Safe
As a male reading this post, you might think "I've never disrespected a woman at a poker table" – but, many women still feel discouraged about playing poker live. In a study from 888Poker, only 5% of women surveyed said that they would feel comfortable playing poker at a casino.

In the vast majority of cases, there won't be any reason for you to feel unsafe in a poker room. However, there is the rare occasion where someone who has possibly had too much to drink or is very tilted will make you worry about safety. It's unfortunate, but it has happened to me a couple of times.
All legitimate cardrooms will have security on staff to jump in should things go sideways. So, avoid playing in any venues that aren't licensed or haven't taken the necessary precautions to make their customers feel safe.
So, it's a good idea to read reviews for you head over. You'll quickly be able to sus out which cardrooms don't have a very safe vibe just by checking out Yelp or Google Reviews.
Pick Your Seat Wisely
One tip that I picked up when I first started playing live poker was to pay attention to where you're going to sit. I was advised that it's best to pick a seat beside the dealer, as you get a good view of everyone at the table and you feel a little bit like you're "buddied up".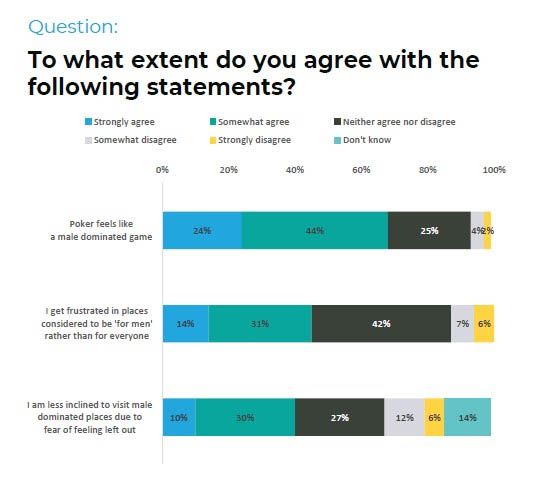 This was extremely helpful my first few times playing live poker. The dealer is an impartial party so I felt relaxed sitting next to them. It felt a bit like there was someone kind of on my side, so it can help if you're feeling anxious about being the only woman at your table.
Play A Beginner's Tournament or a Home Game First
When I played my first live poker game, I was already an experienced online player. However, I still struggled to keep up.
Everything online is automated. You know the minimum that you can bet or raise, you know what actions are available when it's on you and it's all very straightforward. In person, you can feel a little bit like a deer in the headlights when the action is on you, and making a small mistake might knock your confidence.
To help me feel more comfortable playing in live games, taking part in a beginner tournament where the dealer was able to provide some guidance was super helpful. If there aren't any events like this at your local cardroom, try playing a home game with friends with a set of rules to reference.
Join A Women's League
If you can find a Women's Poker League near you, it will be worth checking out. In 888's study, 83% women who had felt intimidated while playing poker live were put off by having more men than women at their table. So, if you've ever felt this way, consider playing with only other women at first.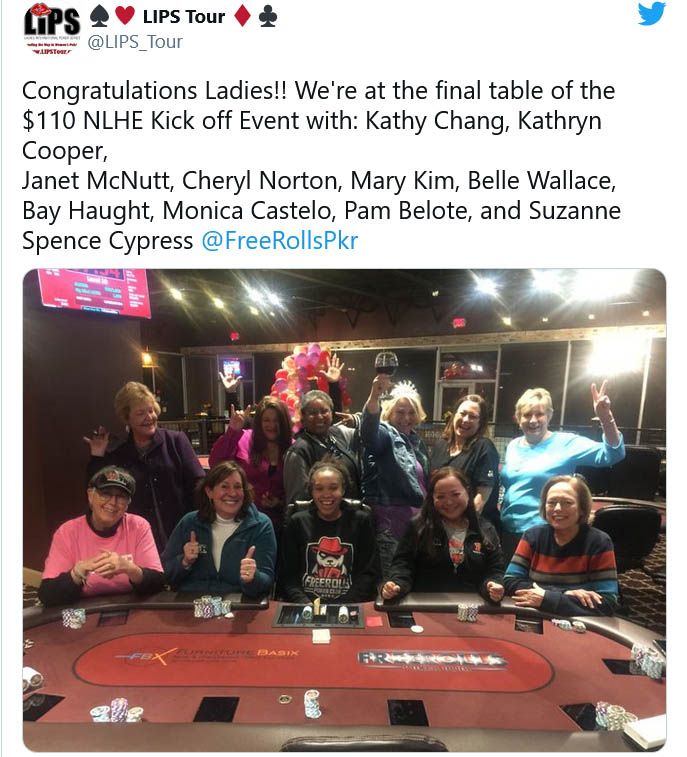 I'd suggest LIPS (Ladies International Poker Series) as a jumping off point. Their events have quite steep buy-ins but they host online home games where you could get to know other players and potentially find out if there are any live women's only events near you.
Don't Be Discouraged
It's understandable if you feel anxious when visiting a poker room for the first few times. As a male-dominated activity, it can hard for a new female player to feel comfortable – but, you should remember that most (if not all) of the time, you'll be playing in the company of nice, respectable people.
In the study I cited above, only 7% of women surveyed would describe their experience playing live poker as "unwelcoming". It's still not great, but it shows just how unlikely you are to encounter an experience that makes you feel uncomfortable at the poker table.
"I want women to be welcomed in the poker room and be treated fairly, but I don't want women to be patronized" – Jennifer Harman, a two-time WSOP bracelet winner and Poker Hall-of-Famer.
So, don't freak yourself by reading horror stories on Twitter or Reddit about bad experiences that others have had at poker tables. You'll always hear more about negative experiences than positive ones. Just go in confidently and enjoy the game.