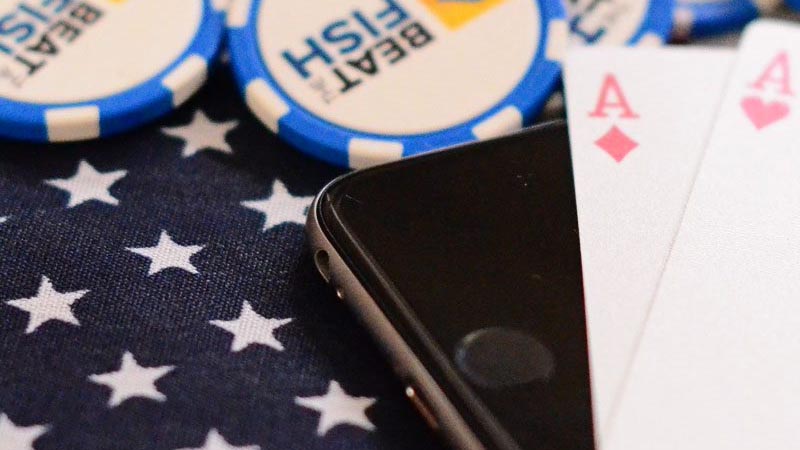 Residents of Louisiana have been waiting patiently for the launch of mobile sportsbetting, and now they can finally look forward to a specific launch date. Today, the Louisiana Gaming Control Board has announced that some of the state's licensed operators will be able to accept mobile wagers from 8am on Friday, January 28th.
Which Companies Will Launch Mobile Betting Apps in Lousiana?
As it stands, only two companies have confirmed that they will be going with mobile betting on Friday. Heather Hood, attorney for the control board, stated that the list would have to remain confidential for a portion of the week, but some bookmakers have already announced their involvement.
Caesars and BetMGM have both confirmed that they will be launching on Friday.
"We're proud that BetMGM will be in the first wave of operators to launch mobile sports betting in Louisiana this Friday" – Adam, Greenblatt BetMGM CEO
WynnBet seems to be giving us a clue, as well. Yesterday, the site has announced that pre-registration and deposits are now available, and have launched a pre-registration offer providing players with free bets for completing the process.
LOUISIANA! The time is almost here

Pre-register and deposit with us right now and you can get a special bonus offer when wagering is available! Stay tuned for exciting offers and experiences coming your way soon! pic.twitter.com/xrRVOy5pMq

— WynnBET (@WynnBET) January 25, 2022
Even though the post says that the time is "almost" here and doesn't specify a date, it would be hard to believe that WynnBet doesn't have its sights set on launching on Friday.
Success For Louisiana Sportsbetting Operators
Mobile sportsbooks in Louisiana are in for a very busy opening week, if the uptake of retail sportsbetting is any indication. There is certainly a big appetite for betting in Louisiana and mobile betting will only get more sports fans involved.
Retail sportsbetting only went live in Louisiana on October 31, 2021, and it didn't take players long to get involved. After just one month, punters wagered $27.6 million at the newly launched LA sportsbooks. In December, LA sportsbetting brands took in $39.5 million in wagers, generating $4.38 million in revenue and delivering $438,000 in taxes to the state.
What You Should Know About Sportsbetting in Louisiana
If you're thinking of considering betting online in Louisiana this week, there are just a few things that you should keep in mind.
Firstly, you must be at least 21 years old to wager on Louisiana sportsbetting apps. While you do not have to be a resident of the state, you must be located in the state in order to use these services.
Louisiana sports fans are in for a big treat this weekend.  It was originally speculated that mobile betting would go live in time for the Super Bowl on February 13 – but, it's going to be much, much sooner – and punters are ready.