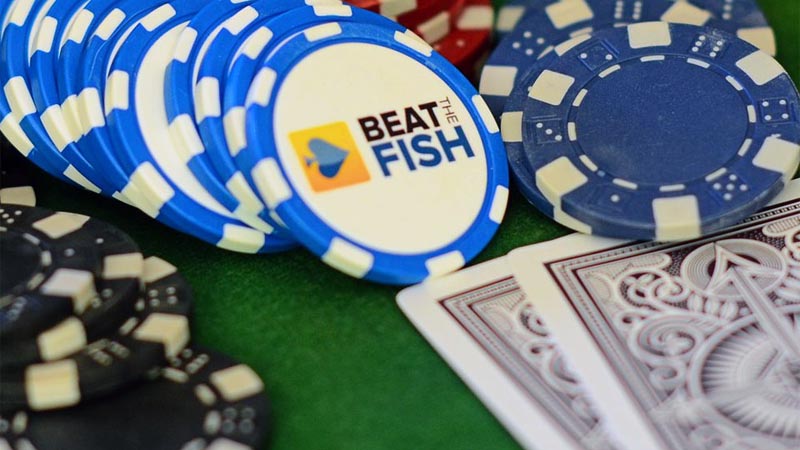 Poker home games are always good fun – but, when money is at stake, there's always a chance for the night to turn sour. To make sure your home game runs as smoothly as possible, here are a few things that you should keep in mind so everyone has a great time.
Make Sure Everyone's on the Same Page
Not everyone will have the exact same experience playing poker or have the same amount of disposable income. When you're setting up the game, ask everyone how much they would be comfortable buying in and try to come up with a good middle-ground.
In most cases, a $20 buy-in is ideal. This keeps the game light enough for everyone to enjoy themselves, even those that don't make a profit.
Establish Who is the Authority on Disputes
We've all been there – sat awkwardly at a home game while two players argue endlessly about a hand. The best way to avoid this situation is to decide who will be, basically, the floor for your home game.
Most home game hosts would choose themselves to be the one to settle disputes, but you might want to assign that role to someone else. If there's another player involved that knows a bit more about poker than yourself and is a stickler for the rules, they can take on this role.
It might seem a little bit overkill, but you should read the Poker Tournament Directors Association (TDA) rules thoroughly before the game, and have them on hand during. This document covers all sorts of issues that you would encounter which could cause a disagreement among your players like:
Who can ask to see a hand
How to award odd chips
When the clock can be called and how long a player has to make a decision
What counts as a misdeal
What happens when a player acts out of turn
The sections that apply most to home games are:
Pots/Showdown
General Procedures
Dealing Rules
Play: Bets & Raises
Referring to these rules have helped to quickly settle any issues between players in home games. Since it's an official document, you won't have people criticizing your decisions or accuse you of being unfair.
Decide On Time Limits
A huge mistake I made while hosting one of my first home games, which I will never make again, is not setting a time limit. I assumed we'd all decide to cash out around the same time – but, we all ended up sitting around the table until 3am, half asleep, while three players just handed chips back and forth.
Two hours seems to be the sweet spot when it comes to hosting a home game with players of varying skill levels. You could set a hard cut-off time or increase the blind levels every 10 or 15 minutes to make sure everyone sticks to the schedule.
Give Everyone a Quick Primer on Chip Rules Before the Game Starts
Even with someone assigned to rule over all disputes, everyone involved should know the basics of chip etiquette before getting started. This way, you can cut down on the number of disagreements that will arise. Make sure they know:
What string betting is (moving chips over the line in more than one motion) and why it's not allowed (it can give the betting player an edge but judging everyone's reactions)
They should put their bet in front of them rather than directly into the pot
All stack sizes should be visible – you can't hide high value chips behind lower value chips
Deal in Cash
Monzo and Venmo might be convenient, but they can make for messy situations when it comes to players paying each other. So, make sure that everyone brings cash to buy in for the home game. Even if everyone involved in the home game is a part of the same friendship group, you might run into someone simply forgetting to transfer their losses over at the end of the night.
Everyone should decide on stakes, buy-ins and rebuys in advance, so all participants know how much money to withdraw before heading over. This makes it much, much easier to settle up at the end of the night.
Have Two, Unique Decks on the Go
Waiting for players to deal can take some out of the wind out of the game's sails. The best way to avoid any long periods without any action is the have two different decks going.
As one hand is coming to an end, the next dealer can get shuffling. So, it's a quick transition between hands and everyone stays engaged.
If Drinking's Involved, Keep Everyone On Course
No one like the fun police – but, when playing a game where money is involved, players should watch their alcohol consumption. If someone gets too drunk, they could get argumentative or offensive and simply ruin the vibe of the game.
While planning the event, make sure everyone knows to save the heavier drinking for after the game.  It's just a quick comment in the group chat that can help ensure a drunken drama-free game.
Keep It Light and Enjoy!
Keep these tips in mind, and you're sure to have a great experience with your home game. Have any advice to ensure smooth sailing in a home game? Leave us a comment and share!