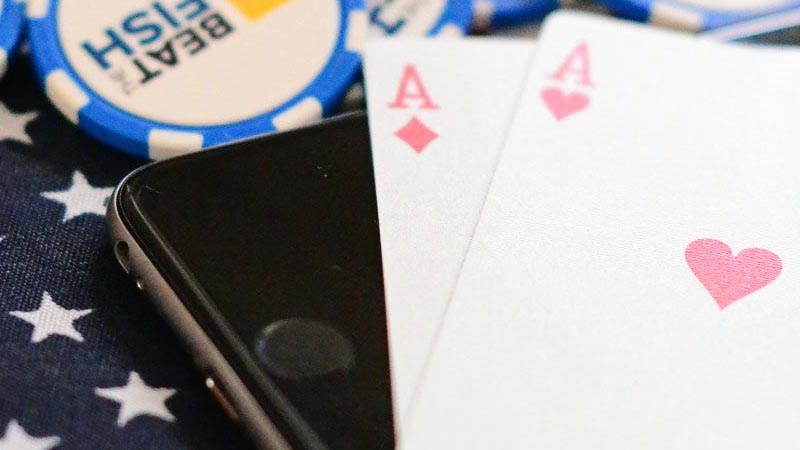 The ball has been rolling pretty quickly when it comes to mobile sportsbetting in New York. After lots uncertainty for several years,  former governor Andrew Cuomo signed a bill allowing online sportsbetting in the state in April 2021 – and, it wasn't long before the first licenses were granted. Now, less than a year after the bill was passed, the first mobile betting operators will launch in New York's gaming market.
Which New York Sportsbetting Operators Will Launch This Weekend?
The state's gaming commission has announced that four mobile sportsbetting operators will go live tomorrow, January 8th, 2022:
Caesars
DraftKings
FanDuel
Rush Street Interactive
All four of these gaming companies will begin accepting wagers at 9am. They are prepared for an influx of activity from punters across the state, as Caesars has launched a television ad campaign to let New Yorkers know they can start betting on sports online.
Hey New York, #CaesarsSportsbook is coming 👀
According to @Kenny_Mayne it's a big deal. He's right! ✈️ pic.twitter.com/ufdxazi0AI

— Caesars Sportsbook (@CaesarsSports) January 7, 2022
The other five sportsbooks that were granted licenses last year – PointsBet, BetMGM, ResortsWorld, BallyBet and Wynn Bet – will be able to accept wagers on they meet the gambling commission's requirements.
This will be on a rolling basis. So, you'll have to keep an eye out – and, we'll make sure that we keep you updated when these operators go live.
Mobile Betting More Convenient for New Yorkers
Prior to this, anyone who wanted to wager in New York, would have to travel to one of the upstate casinos. Some more adventurous punters opened mobile betting account at New Jersey sportsbetting sites and headed over the river to wager.
"Finally I can stop biking over the [George Washington Bridge] on Sundays and take a bet over the phone. I know this will make my girlfriend happy, especially when I win." –  a punter named Matt Lane told the New York Post.
NY Mobile Sportsbetting Could Be Worth $1 Billion
In New York, there is already plenty of interest in betting on sports online. As we mentioned earlier, many residents would travel to New Jersey – and, there were even plenty of New Yorkers that accessed Connecticut's newly opened online betting services in October.
So, experts in the field are predicting that New York's mobile sportbetting market will rake in $1 billion in annual revenue. They have also estimated that the market's tax revenue will reach nearly $500 million by the start of 2025.
This tax revenue will go towards plenty of good causes in New York. $6 million per year will be spent on a fund for problem gambling treatment and education, while another $6 million will be spent on youth sports programs across the state and education grant programs.