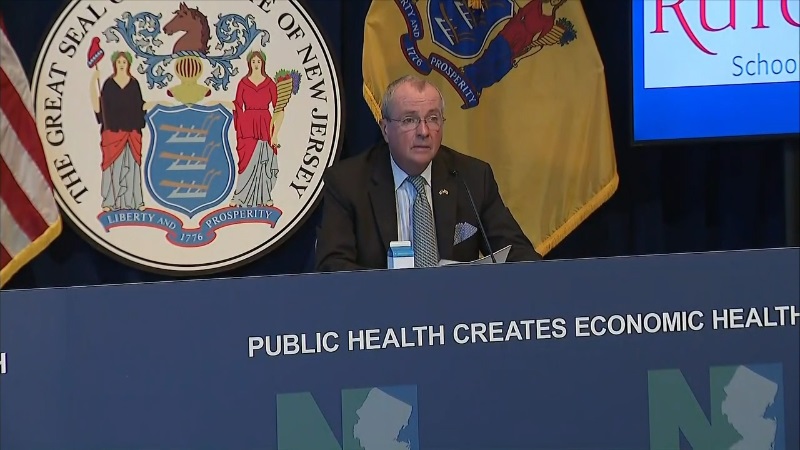 New Jersey had some exciting news to relay on Wednesday. The state will begin taking in-person sports bets on July 2 at various authorized locations. According to Governor Phil Murphy, the gaming operations in the state will open back up in stages.
Horse tracks will be the first locations to welcome guests and players to place their sports bets in person. Governor Murphy has had daily COVID-19 updates from the state capital in Trenton.
Murphy said, "Our race tracks will be able to re-open for in-person sports bets. Also available to players will be official sportsbooks and lounges."
Murphy was very firm in his belief that the people of New Jersey can not let their guard down and must use all of the precautions that the New Jersey Department of Health still has in place regarding social gathering. Murphy said there would be limited people on these properties at any given time.
According to a spokesperson for the governor, these sports bets will cover the races on the schedule for that day and other sporting events that are taking place off-site.
Monmouth Park Employees Preparing For Big Day With Deep Cleaning
Monmouth Park Racetrack employees were hard at work on Wednesday, doing cleaning and dealing with newly installed equipment. The race track opened for business in 1870 is one of the oldest tracks in the country.
The CEO of Monmouth, Dennis Drazin, said, "I'm pleased this is a step in the right direction. I think the governor is doing the right thing. This is very good positive news for me."
Monmouth, located in Oceanport, has been closed since March, and the huge hits the track has taken since the shutdown have been devastating, Drazin said. Other tracks that have been authorized by Governor Murphy to re-open are the Meadowlands in East Rutherford and Freehold Race Track in West Monmouth County.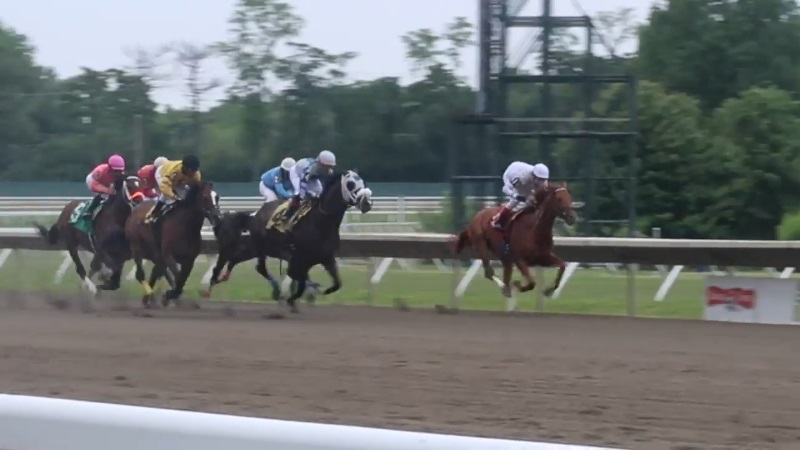 The sportsbooks attached to these physical locations will also be able to take bets for the track and at events going on outside of the race locations. British bookmaker William Hill is the sportsbook for Monmouth, and they released a statement this week, saying they were "elated for their partners, that they have been given the green light to start things up again."
FanDuel Operates Sportsbook for Monmouth
FanDuel is in partnership with Monmouth Racing. FanDuel stated that it is on board to help its partners with relaunches and re-opening. The Meadowlands has started to have live racing as of June 5.
This new announcement from Governor Murphy said not only will races be live, but fans can come into the stadium and place their bets and watch these races live at the tracks. There will be social distancing practices adhered to at all times, and there will also be six feet in between all seats, to ensure that visitors and employees limit the risk of spreading the virus.
Big Races Coming
The Meadowlands' most-followed races are the Meadowlands Pace and Hambletonian, which will take place this year on July 18 and Aug. 8, respectively. An employee named Jake, who was working in the horse boarding areas at Meadowlands, said, "It's very good news that we are back and looking ahead. This period of being closed has been deadly for many people."
Monmouth Park has a premier race they are looking forward to also. The Haskell Stakes with a $1 million purse will take place at Monmouth on July 18. Freehold doesn't have live events happening until Aug. 28.