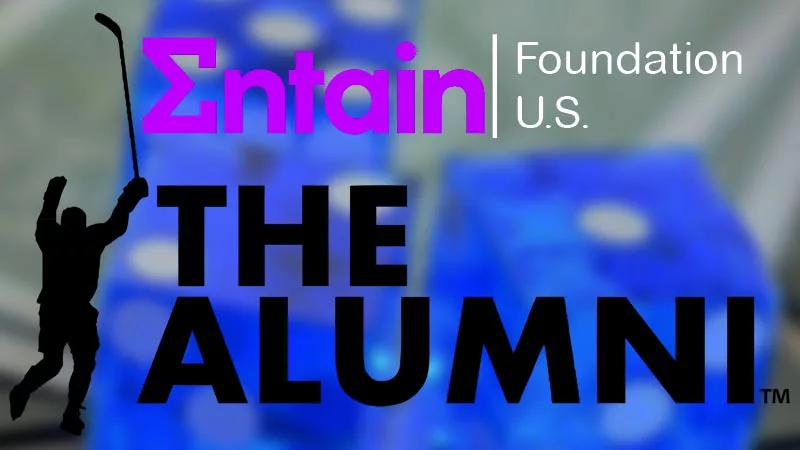 The NHL Alumni Association has teamed up with Entain Foundation US, and they will be working together to promote safer gambling. Over the next three years, the Entain will be the official responsible gambling partner of the NHLAA, providing responsible gambling education to the association's members.
How Entain and the NHL Alumni Association Will Work Together
The NHLAA and Entain Foundation US will work together to create a new educational program to let bettors know about the best ways to stay safe while gambling. It's likely that that the new pilot program launched by Entain and Wager Score will be rolled into this program, as it allows bettors to share insights into their affordability to confirm their financial stability before placing bets.
"As sports betting continues to grow in popularity throughout North America, it is crucial that we expand our educational efforts. This new partnership reflects this importance and will ensure that NHL Alumni and fans can gain access to impactful, educational programs on how to avoid gambling harm." – Martin Lycka of Entain
Entain's Safer Gambling Policy
Entain has been lauded for its commitment to safer gambling, having been awarded the Safer Gambling Operator of the Year in 2020 at the EGR Operator Awards. The company's approach to safer gambling aims to ensure that players are offered a fun experience while providing safeguards and educational tools that help them stay on track.
"We look forward to using the collective voice of our NHL Alumni members, each of which have paved the way for the game we love today, to champion safe gambling practices for all." – Glenn Healy, President & Executive Director of the NHL Alumni Association
The brand's safer gambling programme is called ARC (Advanced Responsibility and Care). It uses behavioural indicators to identify at-risk players and provide them with tools that will keep them safe from gambling harm.
What Is The Entain Foundation?
The Entain Foundation was launched in 2019 to coordinate the brand's corporate social responsibility initiatives. It has four key focal points:
Responsible gambling, sports integrity and research into gambling regulation
Grass roots support for women's sports and sports for those with disabilities
Men's health – mental health in particular
Local community projects around Entain's major offices
The Foundation has already shown its commitment to better understanding problem gambling with its $5.5 million investment into a five-year search project with Cambridge Health Alliance's Division on Addiction. The goal of the research is to learn more about what causes problem gambling and develop ways to treat it, as well as potentially finding ways to prevent it from developing.