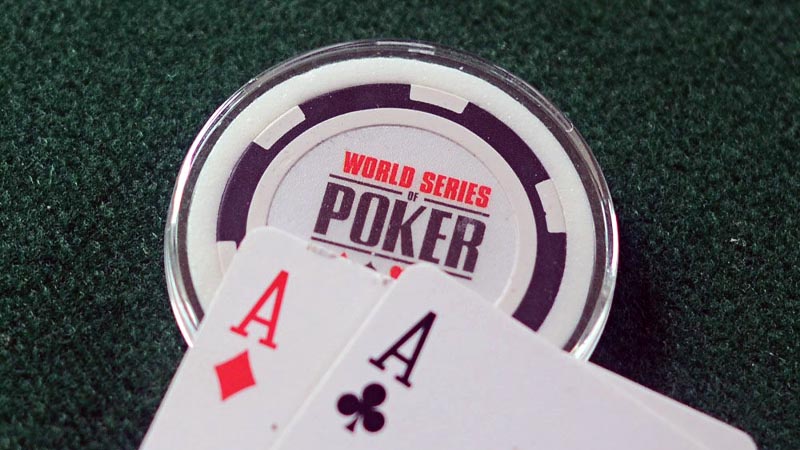 Organizers of the 2021 World Series of Poker have confirmed that masks will not be required for participants while sat at poker tables. Since all players must show proof of being fully vaccinated, they will be permitted to remove their masks while seated.
When Are Masks Required at the WSOP?
Participants in the World Series of Poker 2021 will not have to wear masks while seated at poker tables. In all other instances, however, masks will be required. These include:
When players are moving between tables
When players are walking around The Rio
When players are on a break and away from their poker table
Directive 050
These rules have been drawn up in accordance with Emergency Directive 050. It states that organizers of conventions with 4,000 or more attendees must choose between requiring either:
Masks to be worn for all attendees, if both unvaccinated and vaccinated people are attending
Full vaccination confirmation from all attendees, allowing those attending to not wear masks
There are some very strict rules in place, as anyone who wishes to attend any events that fall under Emergency Directive 050 who does not provide proof of vaccination will not be admitted entry. It is also up to the event organizer to implement an accurate and reliable system for verifying the vaccination status of attendees.
The decision to require all participants to be fully vaccinated has been a controversial one, as many players have spoken out against it on Twitter. However, WSOP Executive Director Ty Stewart stands by the choice:
"Our customers pay for their travel and post their buy-ins. Given the scale of our event, we felt strongly it was the most responsible decision to make to avoid asking unvaccinated players to completely gamble with their tournament life"
How to Provide Proof of Vaccination
Participants will need to have received their final dose of the vaccine 14 days before they take part. So, those attending events on the opening day of September 30th will need to be vaccinated by September 14th.
Once you have been fully vaccinated, you just have to download the CLEAR mobile app and access its Health Pass feature. Here, you can add your proof of vaccination, which allows staff at the Rio to confirm that you are permitted to take part in WSOP events.
Players who have already submitted their proof have good things to say about the process. There are no hidden costs and it only takes about 5 minutes.
Participation in the 2021 WSOP will require proof of full vaccination against COVID-19 prior to first registration. Players are encouraged to make use of CLEAR's free mobile app and Health Pass feature: https://t.co/PxfgAohpBe. Additional info & FAQ: https://t.co/wUF6nLTXLL (1/3) pic.twitter.com/pHSh4PTj41

— WSOP (@WSOP) August 27, 2021
Two doses of the Pfizer and Moderna vaccines will be accepted, as is a single dose of the J&J vaccine. AstraZeneca, Sinopharm, Sinovac and Covishield will also be accepted.
Alternatively, you can use physical vaccination cards and health passes from . Before you take part in your first event, you will have to visit the Belize room to have these documents verified.
The 2021 World Series of Poker is going to look completely different to any previous iterations of the event (except for last year's online WSOP), with plenty of new rules regarding COVID-19. As the event approaches, it will be very interesting to see how attendance numbers are affected and if any of these regulations will change.