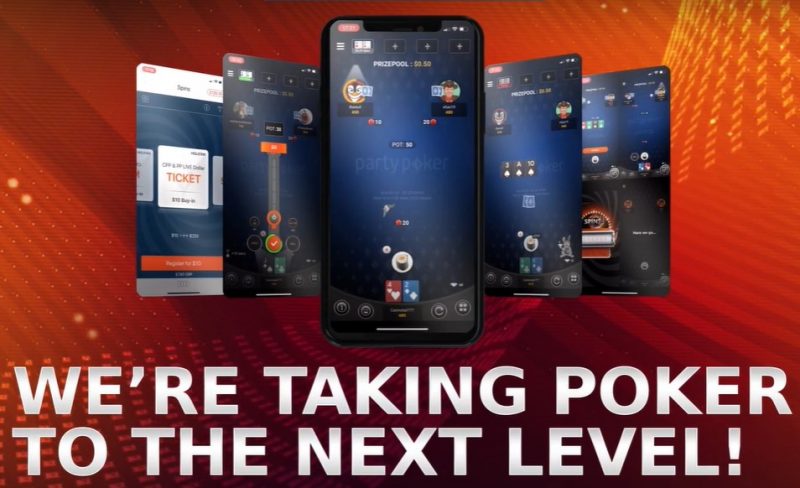 Partypoker, a famous online poker platform, has just launched the first phase of its poker mobile app overhaul. At the moment, the highlights of this revamp are available only when playing SPINS, partypoker's take on the Jackpot Sit-and-Go.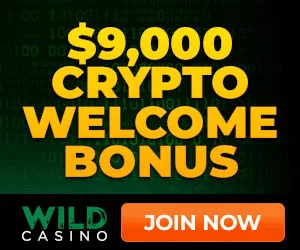 The fresh look of new partypoker's mobile app includes a portrait mode and the introduction of a social currency called "Diamonds". With these major changes in place, partypoker aims to create a best-in-class poker app and elevate the overall gaming experience.
According to the poker platform officials, the newest updates should revolutionize how players approach poker on the go. The new app has already gone through an extensive testing phase conducted by the website's Team Pro and Team Online members.
Partypoker Switches to Portrait Orientation After the Latest Mobile App Revamp
The most notable feature of the redesigned partypoker mobile app is the portrait orientation, which should make life easier for poker fans who prefer playing with one hand.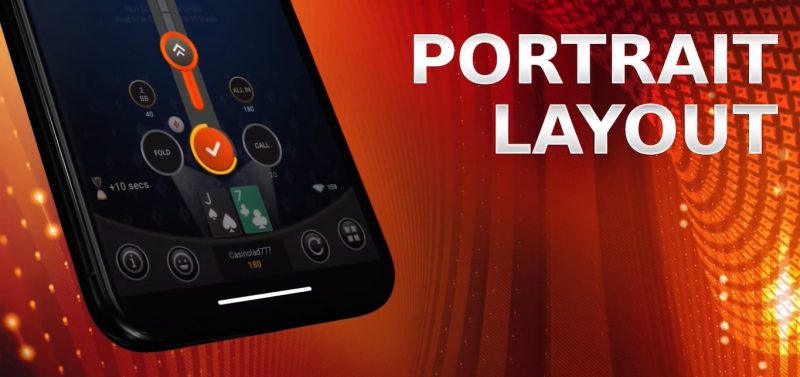 In the past, players had to play in landscape mode, which required them to turn their device sideways and use both hands. That's how the majority of the most popular online poker platforms operate, but partypoker decided to switch things up a bit.
According to Jaime Staples, the star of partypoker's Team Online, the portrait mode is a huge success:
This app brings poker on your phone into the modern age. The experience of just being able to play with one finger is something I have never had the chance to experience before. It's so simple and intuitive! It's by far the best poker app I have played on my phone. So simple to use and fun!
Multi-Tabling Play Available in Portrait Mode as Well
If you are the type of player who likes to maximize their time, effort, and efficiency, you don't have to worry about the newest additions to partypoker's mobile app. The multi-tabling mode is still there.
Players who enjoy playing at multiple tables at the same time can still do that by joining a maximum of four tables. All four tables are visible in a split-screen view and players can perform all actions at all four tables from this zoomed-out point of view.
New Social Currency "Diamonds" Introduced in the Latest Version
Another big change that came with partypoker's redesigned mobile app is the brand-new social currency called "Diamonds". The idea behind "Diamonds" is to improve the playing experience and make the gameplay more engaging and interesting.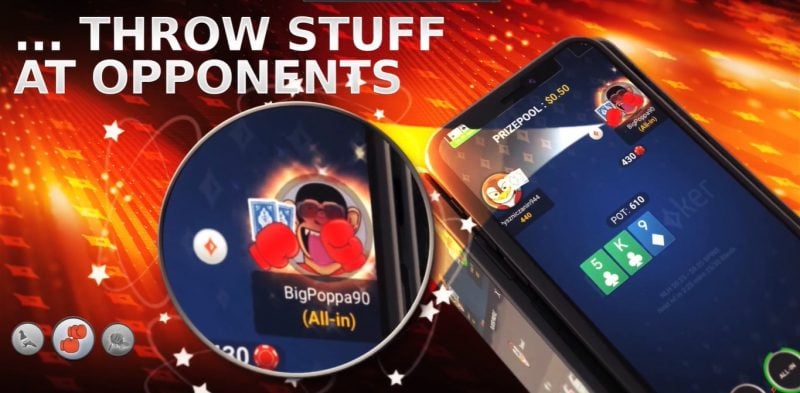 Players will be able to earn Diamonds by simply doing what they do best — playing poker. The more hands you play, the more Diamonds you will accumulate.
However, in the future, partypoker intends to introduce missions and checkpoints, which will allow players to earn more diamonds when they achieve a certain goal or reach a certain level.
Why Are Diamonds Important for Players?
Players can use Diamonds they earn while playing poker to add some fun to their everyday poker experience by throwing items at their opponents. These items will cost 1 Diamond and you can throw them by clicking on your opponent's avatar and selecting the item from a drop-down menu.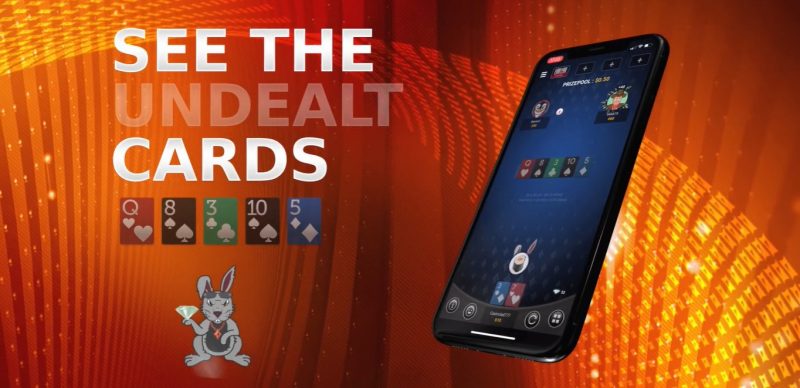 Another way to spend your hard-earned Diamonds is with a feature known as "Rabbit Hunting." This feature allows players to see the remaining cards that were not dealt in the hand, which could provide an edge over their opponents.
According to the Head of Product at partypoker, Ross McQuater, we can expect more similar features in the future:
The new lobby and portrait table for SPINS with new and exciting features, such as the ability to throw things at opponents and view rabbit cards, aim to provide our customers with a more fun and engaging playing experience. This is just one of many updates that will be delivered in the coming months as we overhaul our mobile proposition.
What do you think of the newest partypoker mobile app redesign? Have you tried out the latest features? We'd love to hear your opinion in the Comment section below!