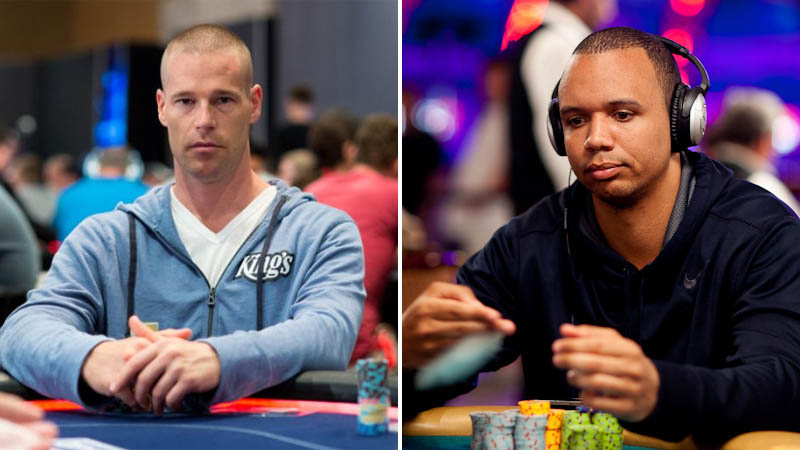 The first-ever WPT Heads Up Poker Championship has proven to be a thrilling event. The last four days have been packed full of rousing poker action, as 32 of the world's best players faced off against one another.
The field has now been whittled down to two players – Phil Ivey and Patrik Antonius, who will go head-to-head today. They are two of the best-known players in the poker world, despite not being hugely active lately.
Highlights So Far
The Heads-Up Championship has been full of excitement and action. Poker fans around the world were glued to their screens, watching some amazing matchups including Phil Ivey vs Anthony Zinno, Sam Greenwood vs Alexandra Botez, and 'Limitless' vs Chris Kruk.
However, there was one big draw that grabbed the most attention from spectators. Years after Doug Polk called Tom Dwan out years ago for being an alleged scam artist, the two players faced off in the WPT Heads Up Championship.
Polk Defeats Dwan
Doug Polk's matchup against Tom Dwan was one of the most highly anticipated events of the Heads Up Championship, as the two players have had quite a tumultuous relationship over the years. Poker fans were eager to see who would prevail, and Polk made easy work of his victory.
Dwan started out in the lead after the first match, landing a flush against Polk's ace-jack. However, Polk came back quickly, winning the next match in the final hand with a full house. In the final, Polk landed another win with a pair of sixes versus Dwan's deuces.
A Blast from the Past
"What year are we in?" – Joey Ingram
If we told you Patrik Antonius and Phil Ivey would be going head-to-head, you might think you've gone back in time about 10 years. Back in the day, both players represented Full Tilt Poker, were regulars on television competitions like Poker After Dark and High Stakes Poker, and were some of the most decorated players in the tournament world.
However, we don't often see their names in the headlines much lately. Plenty of younger players have been taking home top titles, so Antonius and Ivey are more like legends nowadays.
We're thrilled to see them in the spotlight in this incredible matchup, though. Antonius and Ivey are proving to the newer generation of poker players that they still got it. Veterans in the poker world can certainly still hold their own as heads-ups champions in 2021.
How to Watch the Final
You can watch Phil Ivey and Patrik Antonius face off in the final of the World Poker Tour Heads Up Championship Final today at 12pm (PST). Their battle will be broadcast on the World Poker Tour Twitch channel, so you can watch all of the action from virtually anywhere.