How to Pick Your Most Profitable Poker Game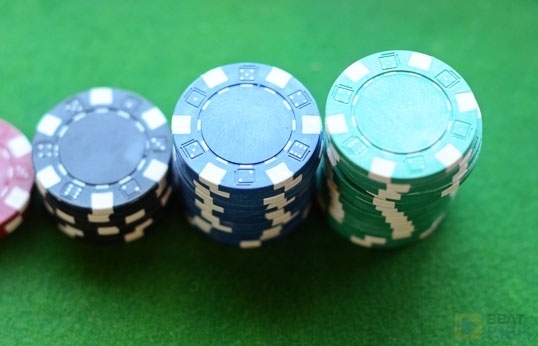 I'd like to share with you a recent e-mail I received from a regular visitor who is fairly new to No-Limit Hold'em and was wondering about how to choose the most profitable games. Here's a snippet:
"Are ring games more profitable than SnG's? Or are tourneys the way to go? What I'm specifically asking for is what do you do personally do to make a consistent profit?"
This is a simple, fair, and essential question. Where is the most money at in online poker?
As an amateur poker philosopher and semi-cryptic writer, I'm afraid that I must avert a simple answer and respond by saying "Well, it depends," and launch into a full-blown article on the subject.
Today there are limitless choices for making the most money you can in online poker
Before the recent boom in poker's popularity, the choices of poker games were relatively limited in spectrum.
If you were lucky your local casino might have a poker room spreading small fixed-limit games of Hold'em, Stud, and Omaha. Tournaments were unpopular, few, and far between. You played limit cash games if you wanted to play regularly and that was about it.
Cash games, multi-table tournaments, or Sit and Go's are always available so experiment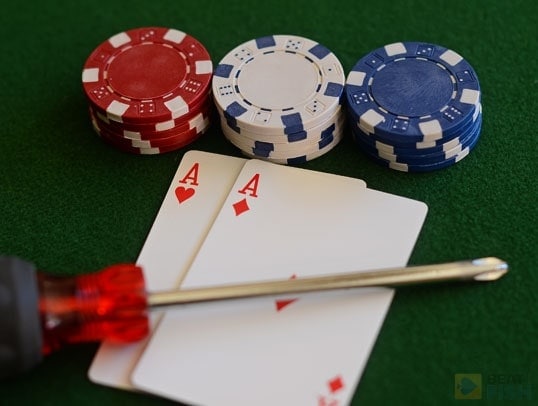 These days, with the explosion of online poker we have the choice of sitting down at a cash game, multi-table tournament, or Sit 'n Go at a whim.
Of course, we all naturally wonder where we can make the most money and what our best game is.
You definitely should experiment with all 3 main forms of online poker, but I think that certain personalities and styles of play lend themselves to profit in different forms.
Someone might be excellent at no-limit Hold'em cash games but struggle in multi-table tournaments yet someone else might consistently make money at high-stakes Sit 'n Gos only.
You can never make a broad statement that any game is more profitable than another in general, but they certainly will be for each individual player.
Let's take a look at each game type.
Potential profit in cash games
This is the basic form of poker. You sit down at the table with cash, exchange them for chips, and play for real money. You can leave the table any time you like. In terms of Hold'em, it is played most commonly as Fixed Limit or No Limit.
In my opinion, selectively aggressive players can make the most money over the long run in No Limit cash games, especially when we're talking about online poker.
Online players make so many mistakes that you can make a consistent profit just by playing a solid, no-nonsense game, waiting for strong starting cards, and punishing the live ones at the table.
The most successful professional players in terms of profit (think Barry Greenstein, Doyle Brunson, Chip Reese, Phil Ivey, etc.) mostly play cash games. While the top professionals might be playing for stakes that make our noses bleed the same principles apply to our games.
Cash games require a long-term skill advantage
There is a greater long-term skill factor in cash games than tournaments. Anyone can have a lucky individual tournament, but no one can survive for long in cash games without a skill advantage.
There is no pressure to battle the blinds in cash games or situations where you have to gamble on a coin-flip just to stay alive. You can always reach into your pocket for more money if you get broke or you can simply wait for a good starting hand to come along before you risk your money.
What I make the most money from personally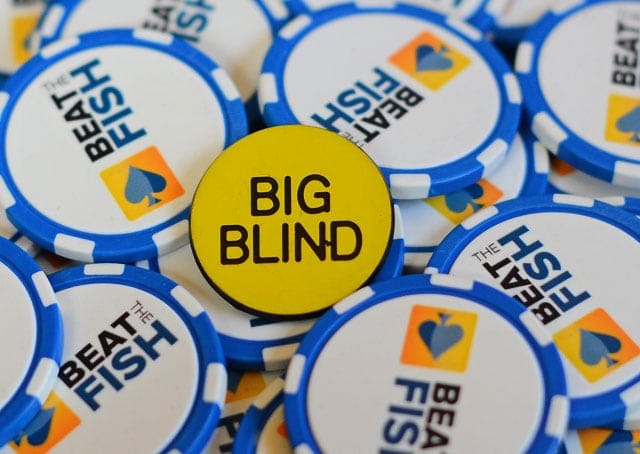 Personally, my preferred moneymaker is the No Limit Hold'em cash game.
This is certainly how I make most of my profit, but that may be different for you or any other player.
I like No Limit cash games because I can be patient, play my own game, and often win a lot of money off of reckless players in a short amount of time.
In a typical evening I'll feel satisfied if I leave a game with a profit of 50-100+ Big Blinds. Sometimes that happens in 45 minutes, sometimes in 6 hours, or sometimes not at all.
Cash games are my game type of choice because I can buy in as much as I like, leave anytime I like, buy in again if I run into a bad beat, and wait for the right situation as long as I need to.
You can't really do that in tournaments.
Expected money from Sit and Go's
A Sit and Go is a one-table tournaments with typically 2, 6, 9 or 10 players. Usually, the top 3 (in a 9 or 10-player Sit and Go) pay out with the winner receiving half of the prize pool. Again, selectively aggressive players can do well in Sit and Go's by changing gears and avoiding trap hands early in the event.
Once you really understand the structure of these events and adapt to proper Sit and Go strategy you should be able to finish in the money at least 6 or 7 times out of 10. That is definitely a consistent profit and there are plenty of folks earning a living on middle-stakes Sit and Go's.
Super-aggressive players may not fare well in these events over the long run as most online opponents are either un-bluffable or not intimidated by reckless play.
What sort of profit you can make with tournaments
This has been the fuel to the poker fire as of late. Whether you watch the WPT, WSOP, or every other poker television show besides High-Stakes Poker it's a multi-table tournament. Anyone can enter, receive their starting chips, and play until just one collects them all.
The most money might be in the largest side games, but the glory is in tournament play.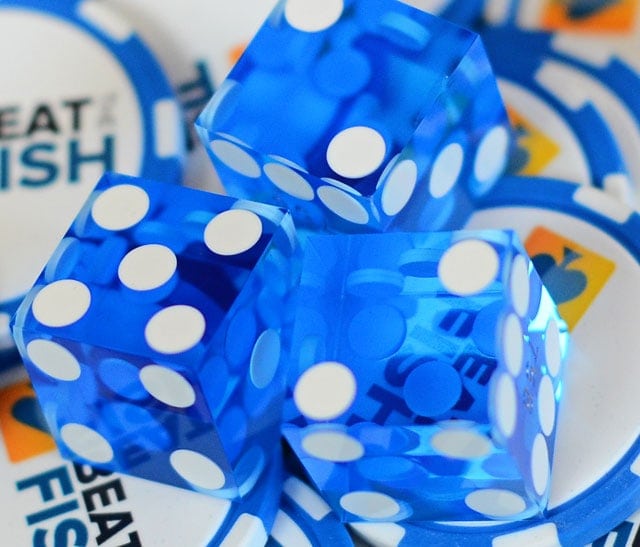 Traditionally-tight players may struggle to consistently cash
Personally, I find it most difficult to win consistently in these events. There is a much higher luck factor involved in multi-table tourneys than the other two main forms of games.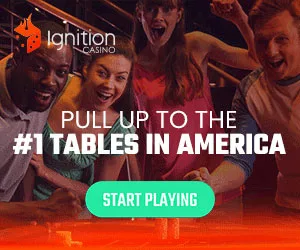 Tight players don't usually fare much better than near the bubble and, unfortunately for them, the real money in tournaments is in the top 3.
Aggressive players are generally better suited for tournaments. Hyper-aggressive players who go out in last place 9 out of 10 times but finishing 1st once in every 10-15 tries are usually still doing quite well for themselves.
Tournaments are fun and you can certainly become great at them, but be prepared to lose a lot more times than you win. Hopefully, you occasionally make that huge score.
DON'T
...spend another penny on yet another poker book.
I'm giving away my 6-part course if you download it in the next 24 hours.
"The whole PDF on the Beat The Fish guide was absolute gold for me. Very impressed, has really made a difference to how I play my game from when I first started. Definitely built up my confidence in the game and helping me to stop spewing off chips." -Dylan Walsh
The bottom line on the most profitable form of poker
So, what is the most profitable way to play poker? Unfortunately, there is no simple answer for that question.
It's going to depend on what type of game you're most suited for and everyone may have a different answer. The biggest pro players seem to excel at all games, but mostly earn their profits through mixed cash games and no-limit cash games.
Record your game results and discover your best poker format on pure data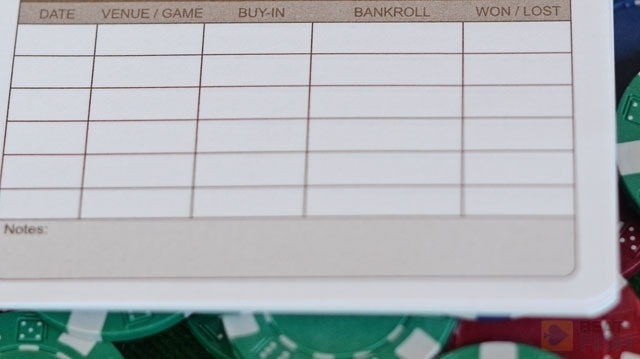 As most good players do you should keep a poker journal that you update after every session.
Include where you played, what game(s) you played, how long you played for, at what stakes, and finally how much money you made or lost.
After you have enough data recorded, you can total up your hours playing each game and compare that to your total profit/loss for tournaments, cash games, and one-table tourneys.
Then, simply focus your efforts into where your hourly win rate is the highest.
Josh is one of the world's most respected online gambling experts. He has been featured on outlets such as CardPlayer, the World Poker Tour, Google News, and Forbes. Josh has nearly 20 years of experience reviewing poker rooms, casinos, and online sportsbooks. He launched Beat The Fish in 2005, which has been peer-certified as a trustworthy gambling portal. Josh's proven systems and extensive knowledge of the iGaming industry have been used by thousands of online bettors to make more informed decisions.