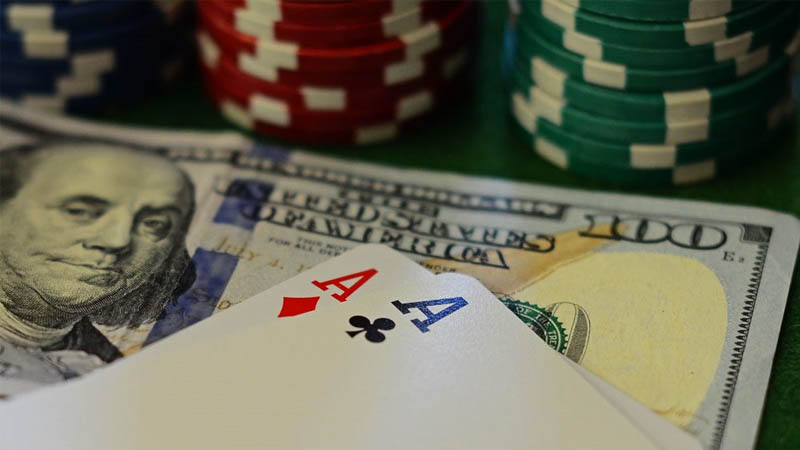 Last year, the Nevada Gaming Commission approved rule changes that made way for cashless wagering in casinos in the state. A few venues took advantage of the opportunity, but a newcomer aims to shake things up completely.
At the new Resorts World Las Vegas casino, GamingPlay will be a cashless wagering system that could change the face of in-person gambling.
Resorts World's Digital Wallets
Resorts World Las Vegas, which is set for a June 24th soft opening, will give players the ability to deposit money onto a digital wallet which they can then use to place bets on table games or slot machines. It will work in a similar way to a debit card.
Developed by Sightline Payments, the system will be called GamingPlay.  Patrons will be able to fund their accounts using various external sources like PayPal, credit cards, debit cards and bank accounts.
GamingPlay will also provide players with three ways to present their loyalty cards when playing at Resorts World:
A physical loyalty card
A digital loyalty card
Inputting their phone number at a slot machine
The goal is to give patrons an option for gambling that doesn't require them to constantly be touching chips, cash or personal cards. Minimising this kind of contact prevents the spread of germs and moves Resorts World into a technologically advanced position in the gaming market.
Not Quite An Industry First
While Resorts World use of digital wallets for wagering is big news, this isn't the first instance of cashless gambling in Las Vegas. Last year, a handful of casinos including The Strat introduced PlayOn machines.
It does seem to be a different solution to GamingPlay at Resorts World. PlayOn is more of a system that allows players to purchase chips and credits whereas Resorts World's new cashless gambling system appears to be an all-inclusive solution.
The 'New Normal' for Land-Based Gambling
The coronavirus pandemic has changed the way we live our everyday lives, with many adjustments being made to minimise contact. Face masks have become mandatory in most indoor locations, plexiglass shields are being erected in venues and cashless payment solutions are becoming the norm.
Depending on where you live, as well, retailers will only permit you to use contactless payment solutions. Casinos have fallen a little bit behind, as they still mostly operate on a cash basis – although it is more complex to implement cashless gambling than it is to mandate contactless payments.
"Launching cashless gaming solutions at the first major Las Vegas casino opening in a decade presents a tremendous opportunity for Sightline to further the digital transformation of the consumer experience in gaming" – Joe Pappano, CEO of Sightline Payments.
Cashless wagering certainly makes sense in a world where we are not only less dependent on physical cash but are also trying to minimize the spread of coronavirus while enjoy our favourite leisure activities.  Now that Resorts World is making a big push in this direction, it will be interesting to see if other Vegas casinos follow suit.