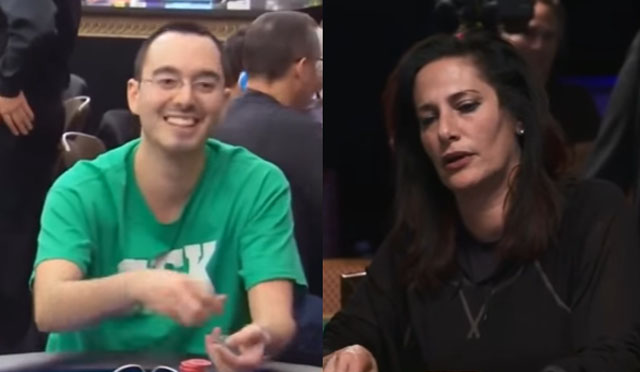 Love him or hate him, there is no denying William Kassouf has been making the headlines in the months following his 2016 WSOP Main Event run. The controversial Englishman was sent home in 17th place after an absolute cooler against Griffin Benger, but that wasn't the end of Will 'The Speech Play' Kassouf.

On the contrary, it was only the beginning.
In the aftermath of the Main Event, Kassouf overshadowed everyone, possibly even the eventual winner Qui Nguyen. Some may argue it was for all the wrong reasons, but Will Kassouf was the story of 2016 World Series of Poker. And the story continues.
Stacey Matuson & controversial bluff
Just in case you've somehow forgotten, Stacy Matuson was the player who Kassouf got to lay down the pocket Queens in a crucial pot. The decision to fold was accompanied by a lot of controversy, involving even the main WSOP Tournament Director Matt Savage.
Some felt Will took his trademark speech play a bit too far on this particular occasion. Others disagreed, claiming he was fully within his right. All that aside, one thing that would really ensure no one would quickly forget the hand in question was Kassouf turning over the bluff after Matuson had folded, proudly announcing:
Nine high, like a boss!
Talk about rubbing it in. The in-your-face moment created a lot of fuss, but Will was doing his thing – getting under his opponents' skin – and he was doing it well. And just when the hand started to fade away from our memories, the whole situations has received a surprising turn.
Stacy Matuson challenges Kassouf
It seems that Matuson simply can't get over what happened in that hand, especially Will's comment after she folded her Queens face up. So, she took it to Instagram to publicly call Kassouf out, challenging him to a heads up match in Prague in February. In the description of the video she posted, among other things, Matuson stated:
Let's be real if I called with the queens no one would know who William Kassouf was at that time.
And she continued to deliver another needle inside the video:
This is one trophy you can't buy…
If you haven't been keeping up with Kassouf's career as of late, the trophy in question came from the final EPT high roller event held in December last year. During the heads up play Kassouf, who was well behind in chips, managed to procure the deal which saw him add little extra money to his opponent's share in exchange for the trophy and the title.
Kassouf responds… like a boss
It didn't take long for William Kassouf to respond to the challenge and his response was exactly what you'd expect from Will. Cocky, funny, but hardly malicious. It really seems he's a guy who enjoys the game, especially its mental aspects, a lot but without any actual malice.
I don't think I'm a boss just because I bluffed you in any pot, I bluffed you with nine-high like the boss that I am!
Zing. Kassouf returned the needle before proceeding to accept the challenge, stating he's looking forward to the match set to take place on February 2 in Rozvadov, the Czech Republic.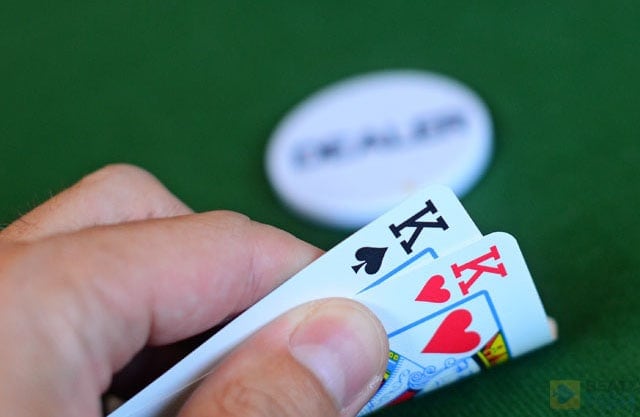 Will Kassouf vs. Stacy Matuson
So, the grudge match is afoot. The question on everybody's mind is, who will prevail. Those believing in karma and cosmic sense of justice will probably be rooting for Stacy Matuson. After all, Will was cocky and there was no need to show off like that.
On the other hands, as Kassouf put it, the results speak for themselves. Lifetime earnings of Stacy Matuson stand at $191,583. Kassouf, on the other hand, has amassed close to $1.3 million in live tournament earnings. Will also has a lot more experience on the felt.
Whatever happens in Rozvadov, it'll be a lot of fun to keep track of live updates by the players and their fans which certainly won't be lacking on social media outlets. It's not exactly heads up for rolz, but it's good enough to keep the rail-birds interested.