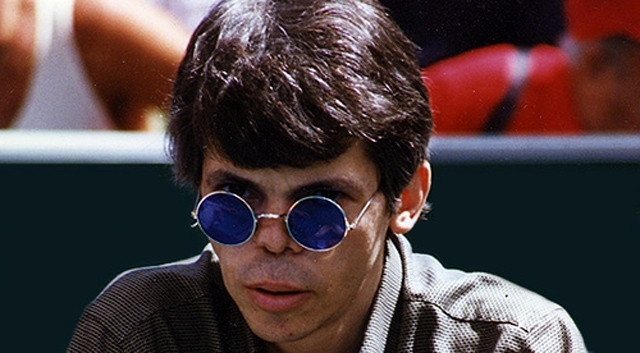 Stu Ungar is often dubbed the "greatest card player who has ever lived." A Poker Hall of Fame member, Ungar is one of the true icons of the game, despite all of his demons which eventually caught up with 'The Kid."
Ungar did not simply enjoy playing cards, he loved winning above everything else, and that's probably what helped him reach the top not once, but twice during his professional poker career.
PokerListings revives the Stu Ungar story in a short documentary
Although I've heard the story about infamous 'The Kid' more times than I can count, it never gets old for me. Stu Ungar may not have been a role-model type of guy, but there is something about his life story that makes you look past his shortcomings.
For that reason, this new short documentary by PokerListings was a joy to watch. Although just 13 minutes in length, it features interviews with people who knew Ungar personally – the likes of Phil Hellmuth, Mike Sexton, Scotty Nguyen, and Nolan Dalla, the man who wrote the book on Ungar.
One of a Kind
Ungar's career as a card player started when he was just a kid. 'The Kid' started playing in local gin rummy games and before long, he had become the best there was. By the 1970, Stu had officially become the best gin player in the world.
He was regularly beating the toughest gin players out there and, after a while, no one would play him anymore.
Looking for a new challenge (and a source of income), Ungar arrived to Las Vegas, determined to conquer the world of No Limit Hold'em the same way he did playing gin. His natural flare for cards, combined with his determination, enabled him to do exactly that.
Stu Ungar climbs to the top
The year was 1980. 'The Kid' entered the Horseshoe Casino, the home of World Series of Poker at that time, and paid his buy in for the Main Event. He had one goal and one goal only: to win and prove the world he was the best Hold'em player out there.
And he did.
Ungar went on to claim the title in 1980 and then repeated his success in 1981. It quickly became clear that the poker world had a new rising star in their ranks and the likes of Mike Sexton and Scotty Nguyen were taken a back by Ungar's performance at the tables.
The downfall of great Stu Ungar
Although there was hardly a man or a woman who could match Ungar on the green felt, away from the poker tables, he had his personal demons that he had to battle on a daily basis. It was a hard battle and the one that Stu, unfortunately, lost in the end.
When he wasn't playing poker, Ungar loved to bet on sports and races. Due to this habit, he was almost constantly broke, despite of how well he was doing in poker.
And then came cocaine.
While Stu was able to keep his addiction in check for a while, a personal tragedy (his son's suicide), pushed him over the edge. He started using more, the money went fast, and he disappeared from the public eye almost completely.
He never had a chance. I mean, here's a kid that was 14 years old, who was so good at gin at that age that he played high-stakes gin matches on the East Coast… No one in the world can beat you. What kind of life is that? Where do you go from there? Phil Hellmuth for PokerListings documentary
Swan Song of The Kid
Despite of all this, Stu Ungar remained a great poker player. And when he came back in 1997, seemingly determined to turn his life around and give poker another chance, it was Billy Baxter who fronted his 1997 Main Event entry.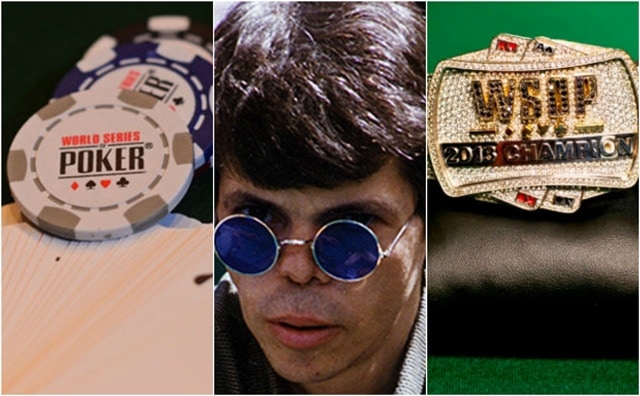 It turned out to be a great decision, because Ungar was his old self at the tables once again, even though he barely made it through the first day. He was visibly exhausted and had hard time staying focused. But despite that, he was able to finish the day at the top of the chip counts.
And then he went on to win the tournament.
He earned his third WSOP Main Event title and half of the $1,000,000 first place. However, right after the win, Stu was back to his old habits, and according to those who knew him, all the money was gone in less than a week. 'The Kid' gambled it all away.
Although it seemed at first Ungar was back, it was really just a swan song for 'The Kid'. The next year, 1998, Baxter offered to put Ungar in the Main Event again, but his health deteriorated so much that he couldn't bring himself to do it.
Not long after, in November, 'The Kid' passed away, all alone, in a cheap motel room, with nothing but $800 to his name.
Stu Ungar had a talent for cards like no other player before or since. He was simply born to play and win at cards, be it gin, poker, or whatever else. But his personal demons were too big and too scary for him to beat them alone.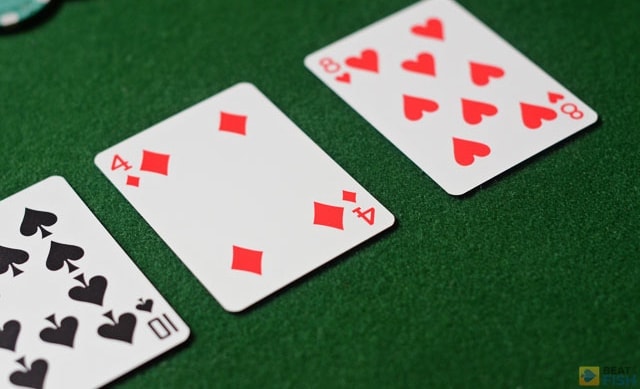 Perhaps Stu did bring his downfall onto himself, but that doesn't take away from the fact that when he was at the tables, there was no player in the room who wasn't afraid to get involved with him.
Yes, he could have lived his life better, but as far as poker goes, he was definitely one of the best to ever hit the green felt.