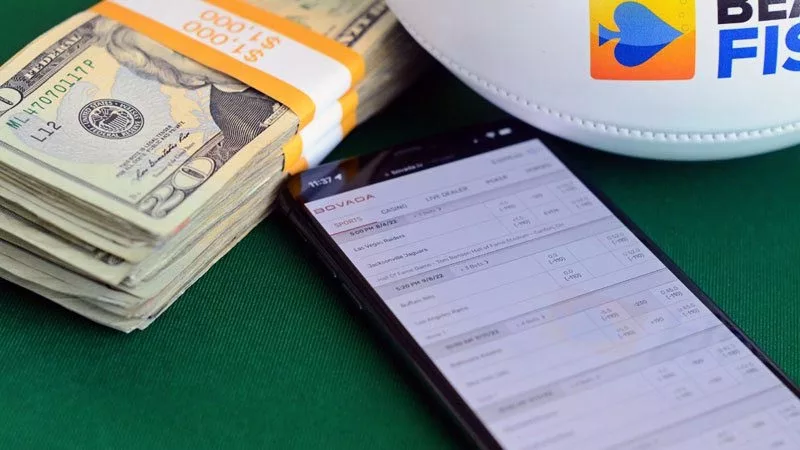 Gambling expansion continues across the world and the United States and, along with it, the prevalence of gambling harm also increases. To help protect those vulnerable to gambling addiction and underage gambling, the Guardian has announced its new plan to ban gambling across all online and print publications worldwide.
Why The Guardian Has Banned Gambling Ads
While gambling advertising can be incredibly lucrative for both online and print publications, The Guardian has decided to ban it in order to stop constant exposure to sports fans. It's true that gambling ads are becoming ubiquitous in states where sports betting and online gambling have been legalized, and it could become hard for those not interested in betting or vulnerable to gambling addiction to avoid being tempted by these ads.
"Our concern lies with the pervasive nature of retargeted digital advertisements that trap a portion of sports fans in an addictive cycle. By taking a stand against gambling advertising, we believe we can offer a place for sport fans all over the world to enjoy world-class sports journalism in an environment free from advertising pushing betting, wagering or online casinos." – says Anna Bateson, Chief Executive of Guardian Media Group.
Gambling Ad Spending in the USA
Gambling operators are spending more money than ever to advertise their services in the United States. Experts predict that online gambling ad spending will rise to $1.9 billion in 2023 – nearly double what was spent in 2021.
It isn't just online ads that are showing up more and more. Television gambling ads are also seeing a huge uptick. In January 2023 alone, just 14 sports betting operators spent $85 million to advertise their services on TV.
It is comparable to alcohol advertising. In 2022, beer, wine and spirits manufacturers spend $1.7 billion on ads. In this industry, some states have restrictions on where alcohol ads can appear and at which times of day.
The alcohol market is quite similar to the gambling industry, as it is adult-targeted and comes attached to concerns about addiction. So, if lawmakers want to come up with ways to reduce harm from gambling ads, then looking at the alcohol advertising is a good starting point
How Will The Guardian Compensate for it Gambling Ad Ban?
At The Guardian, gambling ad spending accounts for not even 1% of its revenue. So, it's unlikely that a significant hole will be felt in the media group's bottom line.
In fact, Bateson believes that the ban may encourage donors to reach a little further into their pockets. When the brand banned the advertisement of fossil fuels in 2020, donations increased.
"We think this will be welcomed by our readers and be another unique way in which the readers will want to support us because we'll be the only place in the world where you can enjoy world-class sports journalism, without interruption from pervasive betting ads," – Bateson continues.
She also expects a wider range of brands to show interest in advertising with The Guardian. Any companies that wish to advertise in a gambling-free zone or support a media group that is committed to responsible gambling are sure to be attracted to this new stance.