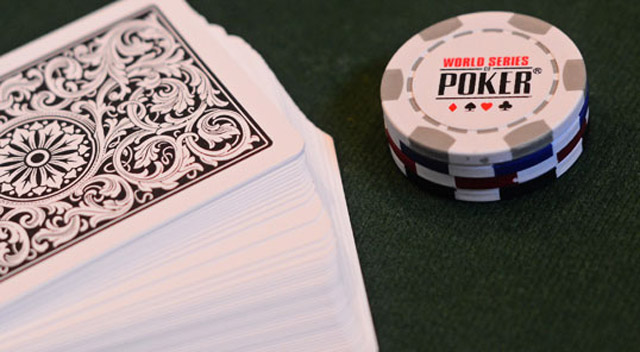 Last night was a very exciting one in Rio, Las Vegas, as two more WSOP 2016 bracelets found their owners. The $10k Heads Up Championship was brought to a conclusion, while two more $1,500 events crowned their winners, adding their names to the WSOP history textbook.
Alan Percal books an epic win
As we reported yesterday, one of the more prestigious World Series of Poker Events, the $10k HU championship was down to its final four players and only two matches were standing between the WSOP bracelet and the eventual winner.
Alex Luneau and Olivier Busquet were strong favorites due to their experience and proven track record but nobody expected the remaining two players to go down without a fight. And what a fight it was.
For his semifinals match, Luneau was paired with the 69-year old John Smith. The young Frenchman probably thought it would be an easy match, but Smith managed to surprise everyone, holding his own and eventually sending Alex to the rail.
In the second match, Olivier was up against 23-year old Alan Percal. The Florida actuary was playing only his second heads up tournament of his career and he was certainly under a lot of pressure. This did not stop him from showing the heads up expert Busquet to the nearest exit after picking off a bold river bluff for all the marbles.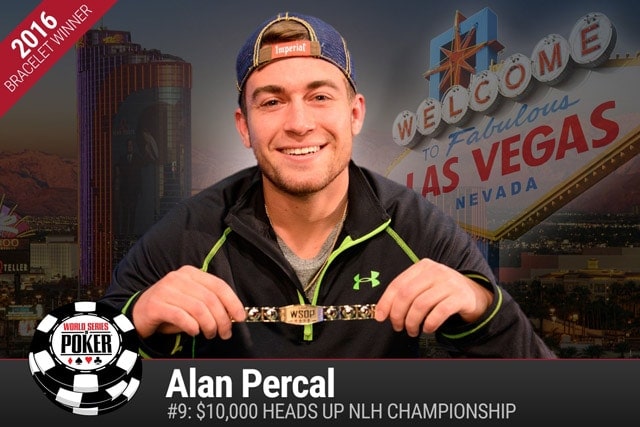 Unlikely finalists
This pitched the unlikely finalists, John Smith and Alan Percal, against each other. It took a total of 39 hands to determine the winner. Percal took a significant lead on the very first hand of the final match and grinded his opponent further until he finally claimed all the chips.
Percal collected the biggest cash of his career with this victory, good for $320k and change. Interestingly enough, this is also his very first cash at the Series. For his runner-up finish, John Smith took home $198,000.
Two more WSOP 2016 bracelets awarded
The $10k Heads Up Championship was the big story of the evening, but that doesn't negate the success of other two WSOP 2016 bracelet winners from the last night: Ian Johns and Peter Eichhardt.
Eichhardt hails from Sweden and his victory came in the $1,500 No Limit Hold'em event. This was the second WSOP cash for the Swede and his first bracelet, which came together with the $438,417 first place. You can probably guess from the prize amount that it was a big field event and, indeed, a total of 2,106 players took their shot at the title.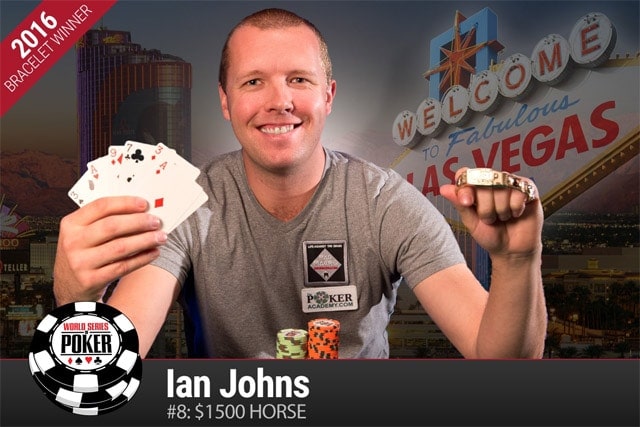 Ian Johns from Seattle, USA, claimed his stake in the $1,500 H.O.R.S.E tournament with 778 entries. For Johns, who is the Limit Hold'em specialist, this was a second WSOP gold and the biggest cash of his career in the amount of $212,604.
---
With the Series only ten days in, there are many more players poised for WSOP 2016 bracelets and we will make sure to keep an eye on them as they add their names to the long and ever-extending list of all-time WSOP bracelet winners.