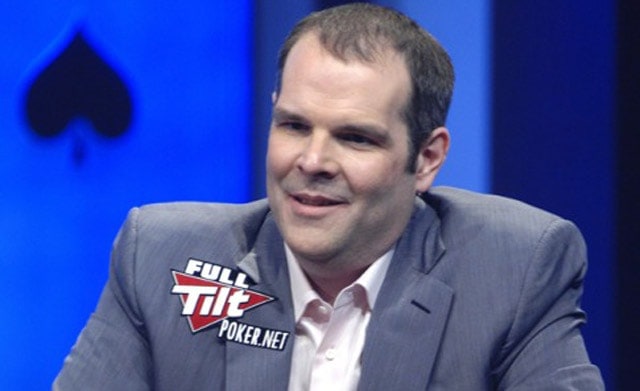 It seems that this year's weekends at the Series are reserved for appearances of former Full Tilt bosses. Last week, we saw none other than Chris 'Jesus' Ferguson show his face in the players' pool, and this past weekend saw Howard Lederer back at the WSOP.
Lederer's appology preparing the ground
A few weeks before the start of the WSOP 2016, Howard Lederer issued a long awaited apology to the poker community. In the letter, published by Daniel Negreanu on his private blog, 'The Professor' accepted responsibility for what happened with Full Tilt and finally admitted that he should have done much more to protect the players who put their trust in him and others in charge of the room.
A big majority of poker players and fans saw this as too little too late. More importantly, quite a few predicted that the apology was nothing else but a preface to Lederer's reemergence at this year's World Series of Poker – and they turned out to be right.
Howard Lederer back at the WSOP 2016
For the very first time since 2010, Howard Lederer made his appearance at the WSOP, entering the field of the $10,000 2-7 Draw Lowball championship. Not surprisingly, much like Ferguson, 'Professor' was not welcomed by the community.
However, despite all the verbal rage on Twitter and online forums, there were no incidents involving either of the two former Full Tilt leaders. Ty Stewart, WSOP Executive Director, confirmed that although there were some mixed feelings for sure, there was no direct impact on the Series either way.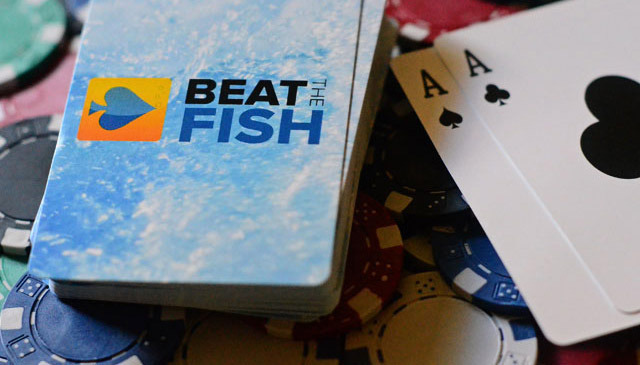 Seeing Howard Lederer back at the WSOP is hardly surprising as he was clearly preparing ground for softer landing of sorts. As things stand right now, it seems that both men are going to become a part of poker community once again, even if they won't enjoy huge popularity.
It is also worth mentioning that many casual players are not aware of everything that went down with Full Tilt and are actually happy to see both 'Jesus' and 'The Professor' back at the tables.
Millionaire Maker well underway
A few days ago we've seen Colossus come to an end, creating a new poker-made millionaire out of Ben Keeline. With that tournament behind us, another event takes the center stage. The highly popular $1,500 Millionaire Maker attracted a total of 7,190 entries and a prize pool of $9.7 million.
After full two days of play, the tournament is now down to just 124 players. It is interesting to note that both, the eventual winner and the runner-up will walk away with $1,000,000. The difference between the first and second place is only $65,403.
As things stand right now, Mohsin Charania has every reason to smile, as he leads the remaining field and is in good position to get a seat at the final table, although it is still a long way to go.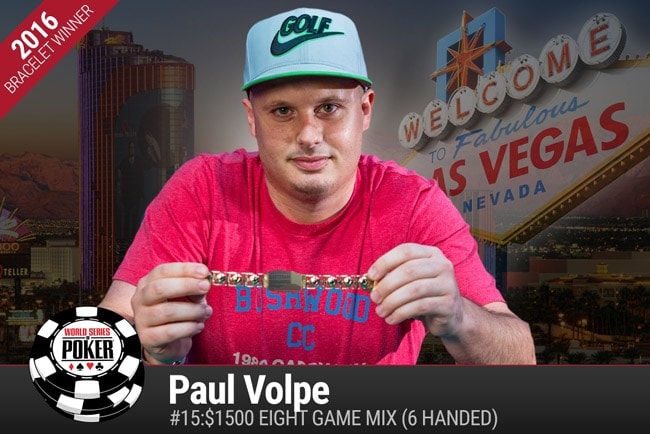 Apart from Howard Lederer back at the WSOP and the Series getting ready to create two more millionaires, it is also worth mentioning that Paul Volpe earned his second golden bracelet after taking down the $1,500 Eight Game Mix event. Volpe earned $150,000 for his efforts, bringing his total live earnings to $4.9 million. This was Volpe's second appearance at the WSOP 2016 final tables as he finished 4th in the $1,500 Dealer's Choice event earlier last week.