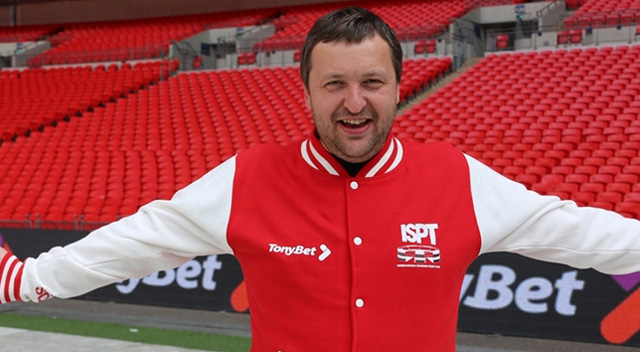 Antanas Guoga, to the poker community better known simply as Tony G, is certainly one of poker's true characters. You can say what you want about his game (no, really, go ahead), but there is no denying that Tony is loads of fun to watch on TV.
Lately, however, Tony G hasn't been as active in poker circles, as Lithuanian has been devoting a lot of his time to politics. His political career has been fairly successful, as Guoga made it into European Parliament, but it seems that controversy never stops with Tony, even when he's not playing poker.

In the most recent development of events, Antanas Guoga managed to get himself on the Russia's black list, becoming a persona non grata.
Bring on the Russians
The reason behind this ban has nothing to do with poker, of course, as Tony G was most likely blacklisted because of his vocal support for Lithuanian's independence in many important matters like energy.
However, poker community still remembers Tony G's hilarious clash with Ralph Perry, a Russian player whom Tony had beaten in a huge hand, and proceeded to tell him to get on his bike, loudly requesting bring more Russians on.

Of course, this was just Tony G being Tony G, as he is quite notorious for berating other players at the tables, so this was hardly a surprising moment. But, when the news about him being blacklisted in Russia surfaced, his fans naturally remembered the legendary Ralph Perry hand and it was on.
it seems like I am qualified ☺️

— Antanas Guoga (@TonyGuoga) 24. ožujka 2017.
Statement on Russian ban: Got #blacklisted by #Russia. What is my crime? #Poker fans at large say it's https://t.co/Kabdij7Q5J pic.twitter.com/4EEfqQWaFL

— Antanas Guoga (@TonyGuoga) 27. ožujka 2017.
@TonyGuoga on your bike!

— Mr Arnas (@ArnasTweetings) 24. ožujka 2017.
@TonyGuoga @POLITICOEurope do they feel your power? Bring more Russians, Tony G is the captain!

— Oliver Stephen Smith (@PokerSmith41) 24. ožujka 2017.
The real talk
All the joking aside, being banned from an entire country is no laughing matter. In fact, Tony G is just one of many who found themselves on Putin's list of non-desirable persons from European Parliament.
Reasons for this, explains Tony, had nothing to do with poker, but rather with his tendency to speak up in favor of democracy and freedom.
But, seeing how the internet erupted with "bring on the Russians" jokes, Guoga touched upon that matter as well. In this Facebook post, Tony emphasizes:
The truth is that I always respected and continue respecting Russian poker players and common Russian people.
He further elaborated that one of his best friends is, in fact, Russian, and that he donated all of his 2007 Russian Poker Championship winnings to a special needs orphanage in Russia. So, it seems that Tony really has nothing against Russians apart from the fact he loves to berate them at the tables.
But, that's hardly reserved for players from just one country.
And so, while Tony G may have been blacklisted in Russia for reasons totally unrelated to poker, it is still funny to imagine President Putin seeing that Ralph Perry clip and getting so pissed as to decide to bar Tony from entering the country.
We'd simply have to put that into the ultimate troll category.