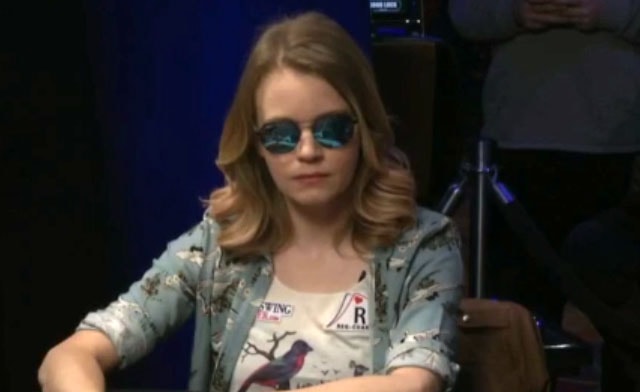 Last night was an exciting one, as the long-awaited grudge match between Cate Hall and Mike Dentale took place for all the world to see (or at least that small fraction of us who enjoy watching and playing poker). The match has been in the works since December last year, and the last night's games were supposed to finally settle the score.
Cate Hall triumphed decisively, winning 2-0 in the best out of three setup.
Cate Hall vs. Mike Dentale grudge background
It all started inconspicuously enough, with Cate Hall tweeting her regrets about a hand she believed she misplayed pretty badly. The discussion may have started as a sort of hand analysis, but it wasn't long before someone came along, questioning Hall's general poker ability. That someone was Mike Dentale.
@BrianReinert1 Getting 2.3:1 yes depending on range assumptions.

— Cate Hall (@catehall) December 8, 2016
Hall wasted no time, and she answered to next Dentale's tweet, basically calling her a luckbox, with a challenge to a heads up match. The two agreed on the terms, and it was established they'd play three heads up matches, playing $75/$150 blinds, starting with 100 big blinds ($15,000) each.
The big night
In the month leading up to the match, the excitemnt was growing in the poker community. While some saw the hall matter as pointless and refused to take either side, many were looking forward to it, as there's hardly anything more exciting than a proverbial "heads up for rollz."
It wasn't much different to the whole Will Kassouf vs. Stacy Matusons grudge challenge.
So, last night, we finally got to witness the much expected match and it all played right before our eyes, with a live video coverage on the PokerNight TV Twitch channel. The commentary for the match was provided by Shaun Deeb and Doug Polk, which made the whole thing even more awesome.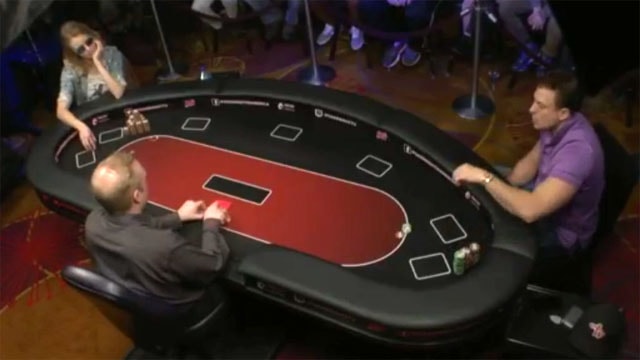 After all, both Doug and Shaun are unquestionably good at two things: poker and banter.
Cate Hall wins with ease
The duo was going to play three matches, and the one seizing two individual wins would be declared the overall winner. However, we never got to see the third match, as Cate Hall wrapped it up with decisive victories in matches #1 and #2.
And, while there is no denying that Hall had cards coming her way throughout the match, the general consensus seems to be that Dentale's game left something to be desired.
Throughout the match, Dentale was trying to get into Hall's head, doing most of the talking, including challenging her claims about the amount she was making while working as an attorney. Cate seemed unfazed by these attempts and stayed silent for the most part.
Admittedly, this wasn't the best for the TV, but it was clearly a part of her strategy.
Who's next?
Once the match was over, the discussion continued on Twitter and in the dedicated 2+2 thread, with everybody voicing their opinions on the match, the final outcome, and other relevant factors. At the same time, Cate Hall, invigorated by her victory, readily issued a new challenge.
Who wants next

— Cate Hall (@catehall) March 19, 2017
While there were many reply to this tweet, most of them only half-serious or just trolling, the one by Robert Mizrachi was definitely interesting to see, and I believe there are a lot of fans out there who'd like to see this match take place.
@catehall I'll play you my 19th best poker game (NL Holdem)would be fun and donate 20% of my winnings if I win to your charity of choice

— Robert Mizrachi (@PokerRob24) March 20, 2017
And speaking about charity, last night did see a fair amount of money going to good causes, including donations from Twitch viewers, so it wasn't all about settling grudges. It was fun to watch, and it also led to some worthy charities receiving much needed funds.
Finally, if you want to watch the video yourself, it's available on the PokerNightTV Twitch channel, so you can make up your own mind about how much of it was just Cate Hall running hot, and how much it was pure skill. Either way, I know a few of us enjoyed watching the match and keeping up with the aftermath.